UVM police ask for help after reporting several cases of burglary in a two-day period
After multiple reports of break-ins and stolen university property, UVM police ask the UVM community for assistance in dealing with campus crimes in a June 29 press release.
On Monday, June 28, UVM Police sent a CatAlert informing members of the UVM community that they received multiple reports of burglary of items stolen from offices in Coolidge Hall and the Patrick Gymnasium on June 26 and June 27.
"Taken from the Athletic complex were several Digital Movie Cameras used for broadcasting UVM athletic events and other misc. camera equipment," the alert said. "Additionally, during the same time period, two small University-owned electric vehicles were stolen from a lot on Redstone Campus."
The two GEM-style electric vehicles were found in Burlington after being abandoned, according to the CatAlert.
"This is the second similar theft of this style vehicle on UVM Campus in the last month," the alert stated. "If your department owns or operates small GEM-style vehicles, consider taking additional steps to keep them secure at this time."
Several steps can be taken to secure your vehicle property, such as securing your windows and doors when the vehicle is unattended, using additional locks to secure small electric vehicles and avoiding storing spare keys in an unattended vehicle, according to the CatAlert.
Other suggestions to avoid theft are to never leave valuables unattended, never leave valuable items in plain sight and double-check that doors are locked when leaving a building.
The UVM Police stated there is no knowledge of any connection between these two events. 
"If you have any information on any of these incidents please contact the University of Vermont Police at 802-656-3473," the CatAlert stated.
Anonymous tips and reports may also be submitted to UVM Police via the LifeSafe app or online at UVM Police's online form. 
The CatAlert also included information on Bystander intervention, explaining how members of the community can safely help stop crime.
Bystander intervention is when an uninvolved person witnesses someone else at risk of or experiencing harm and takes safe, positive steps to prevent it, according to the CatAlert.
"When members of a community know how to recognize potential harm and intervene, bystander intervention can promote a safer and healthier campus community," the CatAlert stated. "If you witness someone being targeted for a crime or assault, you can intervene as a bystander."
About the Writer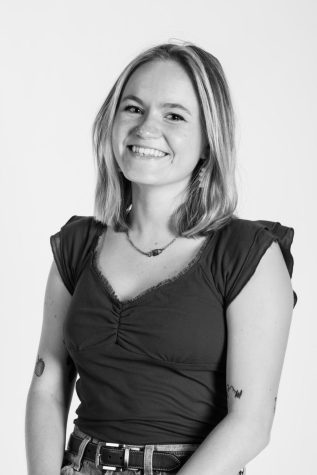 Ellie Scott, Digital Media Editor
(She/her)

Ellie is a senior public communication major from Manchester, CT. Ellie is also an accelerated Master of Public Administration student. This...