Second time's the charm: making the case for sequels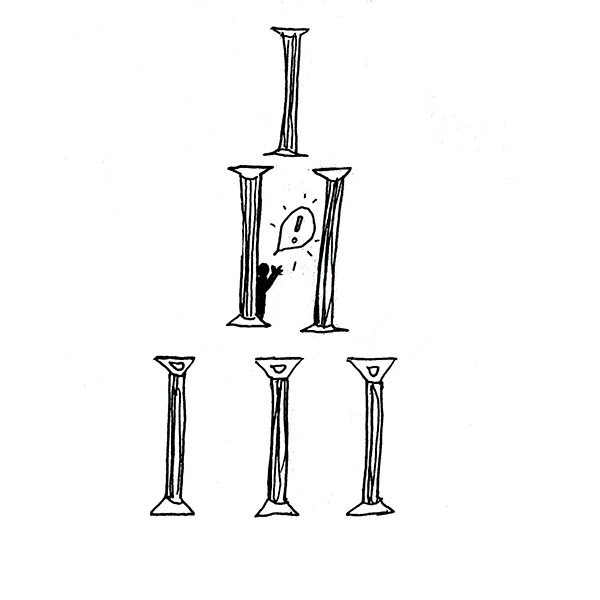 Movies like "Exorcist II: The Heretic," "The Hangover Part Three" and every other "Friday the 13th" have forever given sequels a bad reputation.
Many sequels are all about the money because they bring big business, even though they're usually disappointing.
Movie studios usually assume that "bigger is better" in terms of effects and budget and fail to bring up old plot points.
While sequels are usually disappointing, we need to give them a chance. Sometimes the sequel is way better.
Just think of "The Dark Knight." This sequel to "Batman Begins" is  a "Hollywood apex," according to a July 2018 Atlantic article. Many movie buffs were outraged it didn't win best picture at the Oscars that year.
Society may see this movie as an exception to the bad sequel curse, but there are so many other great sequels.
"Shrek 2" is a sequel that's resonated with many Generation Z kids to this day.
Hardcore fans still quote the iconic dinner scene with Fiona's parents and gush over the "I Need a Hero" music sequence.
I even had an English instructor assign this movie for us to watch for homework.
Most of this generation's favorite childhood movies also have great sequels. "Spy Kids" and "The Cheetah Girls" both have sequels that were even better than the first.
"Spy Kids" had an insane third movie with an original video game concept.
Many of society's favorite movie trilogies have shown that the first isn't always the best as well.
"Harry Potter and the Prisoner of Azkaban" was ranked the best of the series  with its darker tones and imagery, according to an August 2018 Time article.
About a month after the massively anticipated release of "It: Chapter 2," audiences were    left disappointed, feeling that the sequel didn't have the magic that the first chapter had.
Almost instantly after the credits began to roll, I heard a flood of criticisms like "the first was better" from my fellow film viewers.
One critic described the movie as "a creaky roller coaster that inches a little too slowly toward every drop," as they believed the movie never picked up any speed, according to a Sept. 3  Atlantic article.
While the first movie was great, I thought the sequel was just as good.
I may not be a film critic, but I felt that "It: Chapter 2" was an example of a great sequel. It was a roller coaster of funny scenes, great acting, a heartfelt ending, with a few cheesy, but exciting, jump scares, just like with the first movie. I had a good time watching both movies.
Some believe that the ending was very cliche with its emphasis on "believing" and "being brave," according to a Sept. 7 Newsday article.
I liked the sequel's cliche ending. It emphasized friendship, happiness and being alive, tying up the plot of the losers' club finally defeating "It."
Even though there have been some awful sequels, people need to stop being so critical about these movies from the start and give them a chance.
A good sequel should enhance the story, not cater to the viewer's feelings.