The subtle social network of summer camp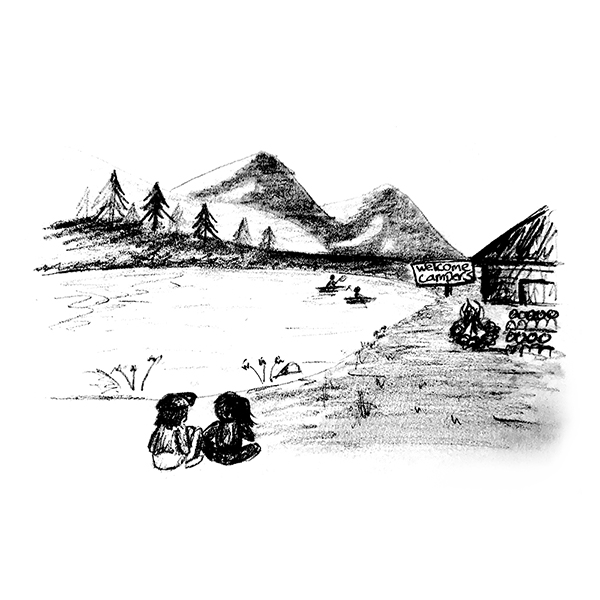 Camp, a classic summer tradition, tends to polarize Americans.
With the purest, sunniest fun that comes with summer camp, so too come divisions of race and income.
The monetary cost of summer camp gives some kids the upper hand and puts others at a disadvantage. And those kids are mostly nonwhite.
The American Camping Association states that 77% of campers enrolled in 2015 were non-Hispanic white children.
This means the kids who will gain the emotional and social benefits that a couple of weeks at camp have to offer are most likely white.
The average day camp is $314 per week, and the average sleepaway camp $768 per week, according to the American Camping Association.
While these numbers are averages, there are millions of American parents who do not have an extra $314 to send their child to camp for just one week, let alone $768.
The difference that one week at camp, or several, can make in the life of a child is remarkable.
And the biggest difference is not the result of making friendship bracelets or going hiking.
Rather, summer camp is a setting where children build social networks.
In order to understand the true polarization resulting from summer camps, one can imagine the way everyday summer activities can form lifelong friendships.
Often at sleepaway camp, an individual camper participates in activities in a group with their cabinmates.
In a cabin of roughly 10 girls, an individual could become very close with one or two friends.
Those two close friends come with the benefit of a possible connection with their  parents.
A child who went to summer camp could get a job for their camp friend's parents down the road if they're lucky. And the connections and networks only multiply with time.
Imagine if one camper became friends with all 10 of her cabinmates, or if her friends all had two-parent households, or if her cabin had been 15 campers instead of 10.
Because those kids are mostly white, the social networks created by camp will be mostly white too if we don't do something.
Some solutions could include decreasing the overall costs of summer camps through vouchers, scholarships or a lottery system.
Other remedies might be creating camps located in lower-income neighborhoods, staffed by neighborhood mentors.
Every kid deserves the chance to attend summer camp. The benefits should not be limited to a select few.