Students take to Minecraft to recreate their home away from home
Flying through corridors of brick buildings and familiar residential halls, it almost feels like home.
It almost is.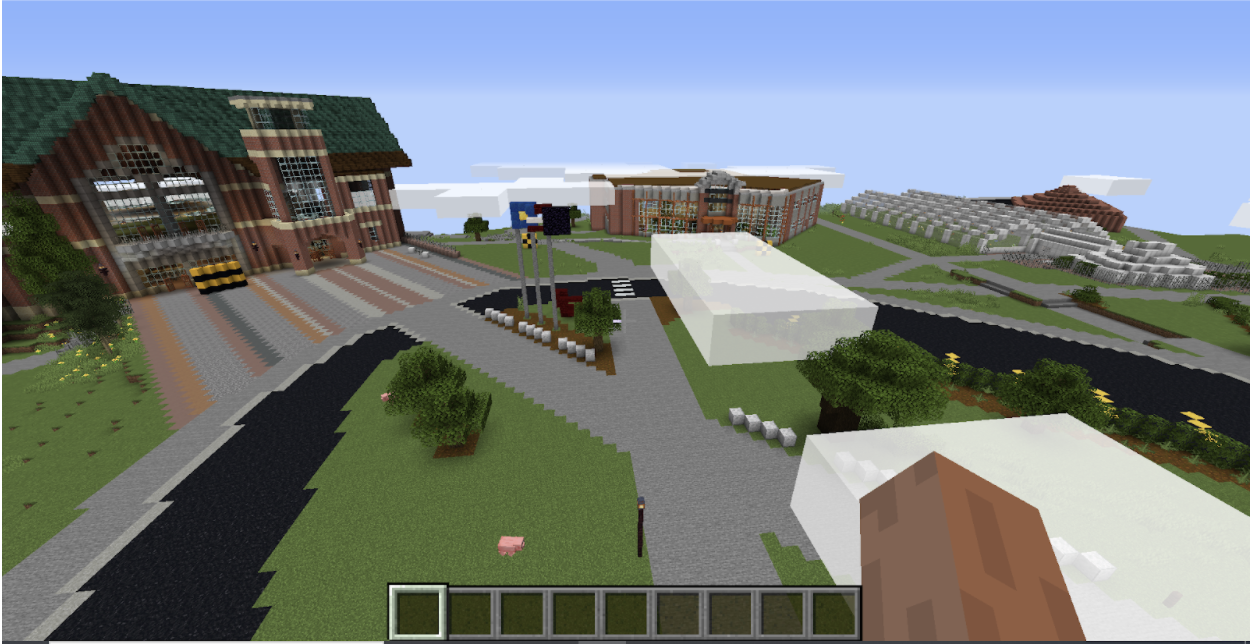 UVM students have collaborated to create a life-like creation of the campus on a Minecraft server. 
Seniors Lauren Posklensky, Jarrod Lee and Tim Fitzgerald, and juniors Hunter Jensen, Brandon Goodwin, Luke Nawrocki and Alex Aoun have formed the foundational team in charge of this server. The ultimate goal is to have the campus complete by graduation and hold a mock graduation in the server itself.
"Especially considering graduation—no one really knows what that's going to look like, so if we can get at least some of campus done by then, we can hold a mock graduation," Posklensky said. "So it still feels like there's some ceremony and closure for people who are graduating." 
There's a variety of users who are working on the platform, including UVM alum. The virtual campus boasts an impressive Main Street area with the Davis Center on site. 
Henderson's Cafe sports a roaring fireplace and seating on the third floor of the Davis Center and the bookstore is open and available to Minecraft patrons.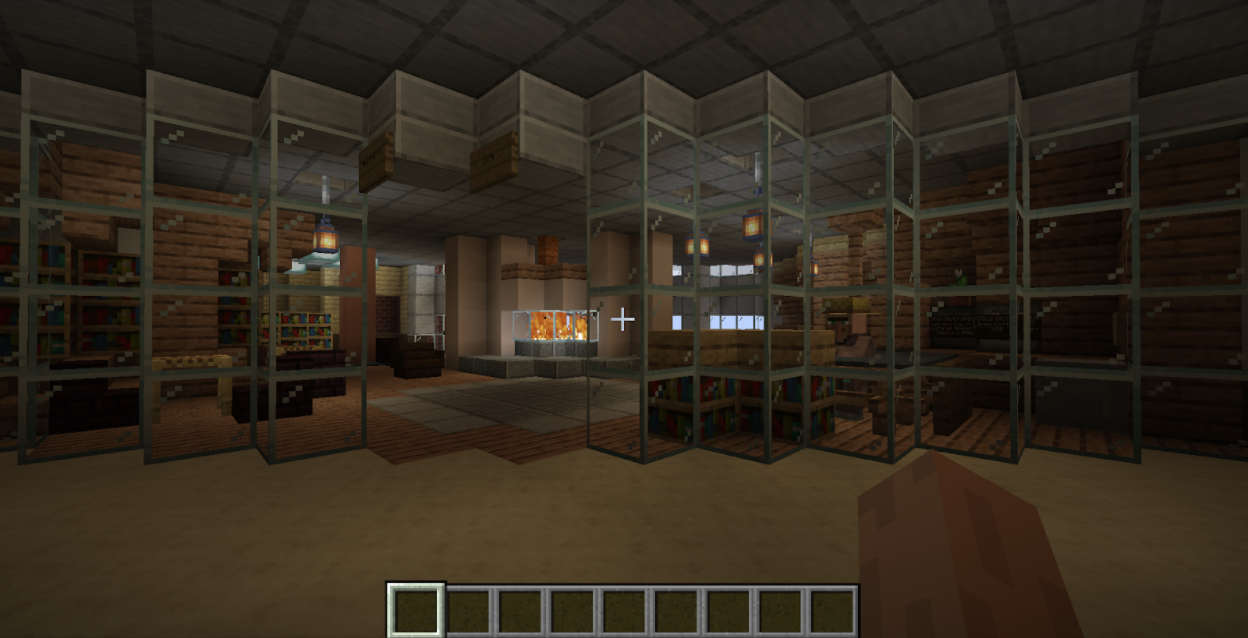 Additionally, an expansive L&L campus is available to walk through with multiple classrooms and decorated dorms. 
The L&L mural is a virtual art space for all users to decorate themselves. Participants are encouraged to build and use this server as creatively as they deem fit.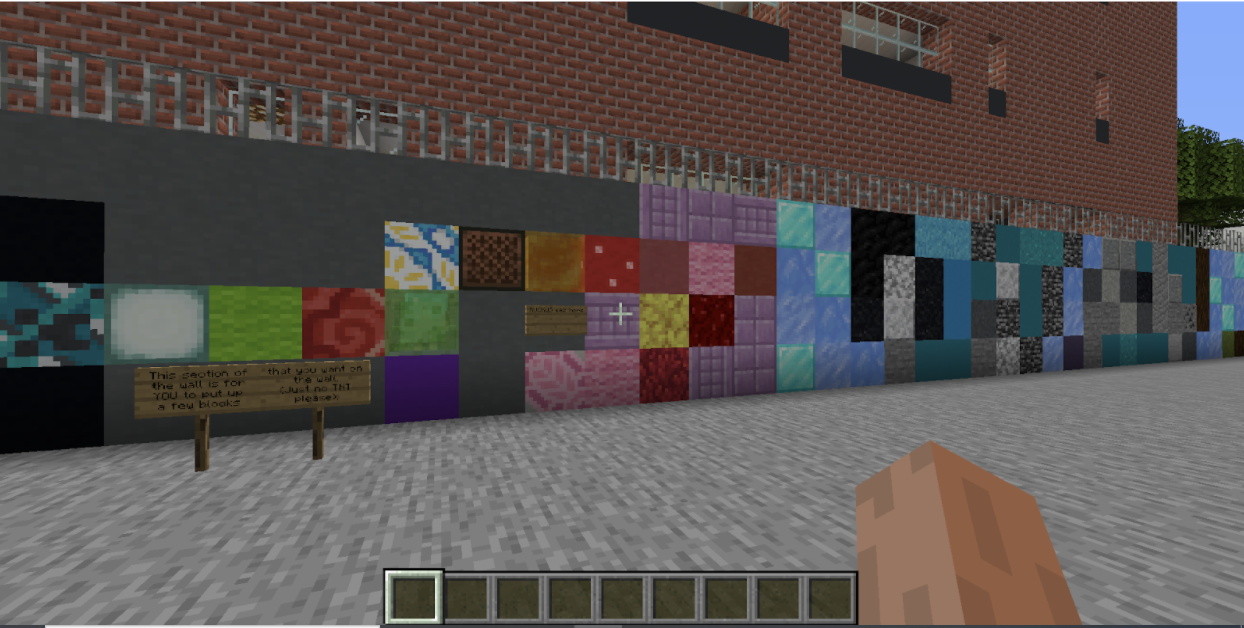 Students have been excited and flooding in to work on their favorite parts of campus. Poslensky, who is part of UVM's Japanese program, said she's most excited to recreate her favorite campus haunts virtually.
"I love the weird little building the department is in, so I can't wait to build that," Poslensky said. "I want to make Lucky's Chinese Food Cart where it usually parks in front of Old Mill, because Lucky is the best."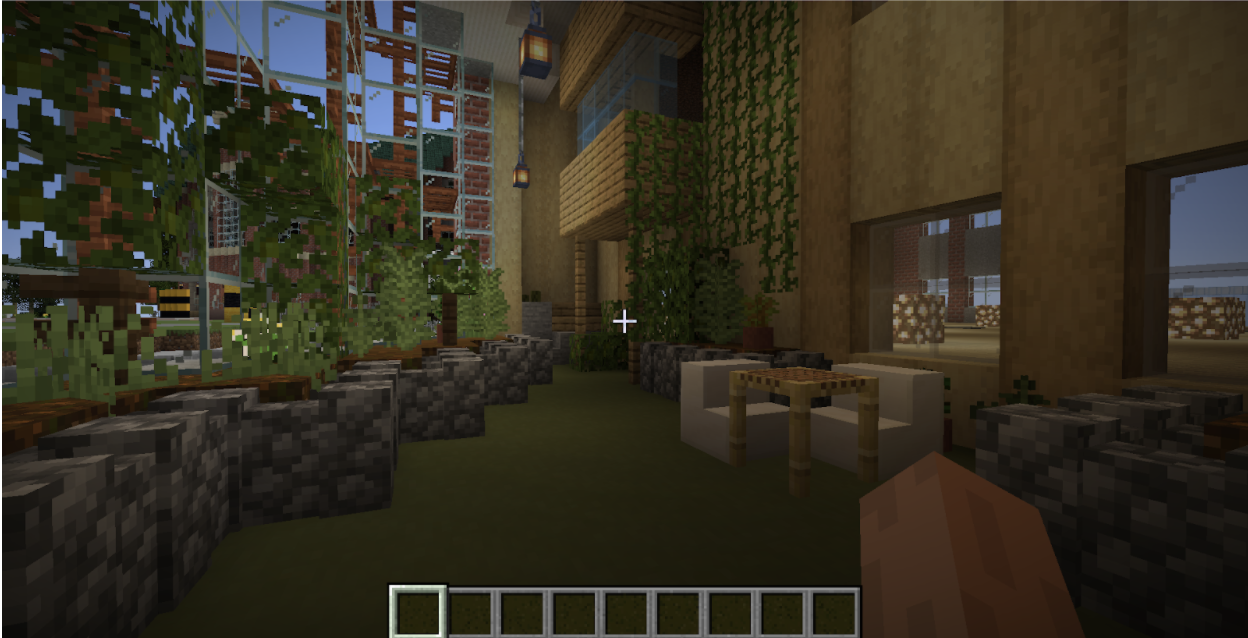 Poslensky said they want to stay true to their goal of having a virtual graduation on the server. 
"Mostly I really want to build Waterman Green, because I really do want to do our best to do graduation", Poslensky said.
The information sent out by this group states that they will need an army to complete this project. Any interested parties are welcome to join the Discord (https://discord.gg/pMkxJA4) and subsequently join the server to get building.