Diwali lights up the night
Dressed in brilliant crimson skirts and flowing veils dancers smiled and stomped on stage to classical Indian music and Bollywood remixes.
Down the hall, luscious curries and samosas were being prepared.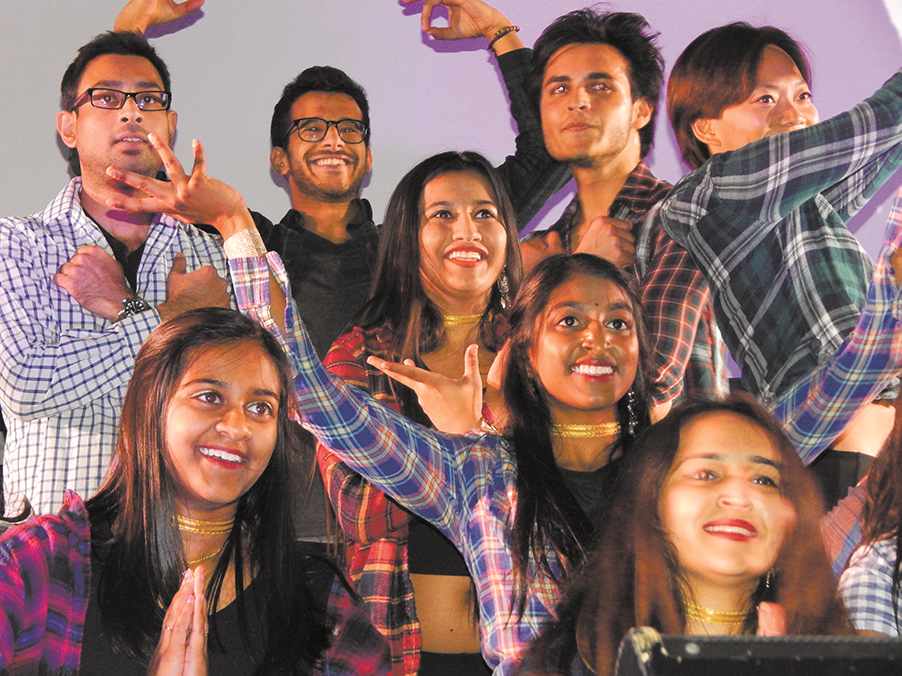 Clara Martorano

The Indian Students Association hosted Diwali Nov. 9 in the Grand Maple Ballroom. It was the 12th Diwali celebration held at UVM.
Diwali is an annual, five-day Hindu festival of lights. Diwali celebrates the triumph of good over evil, according to a Nov. 9 BBC article.
The goal of the Indian Students Association is to create a network for Indian students on campus and give them a way to practice Indian traditions, according to their Facebook page.
Graduate student Aayudh Das, president of the Indian Students Association, said a key theme of the festival is unity.
Part of what makes Diwali special is how it brings together all of India, as well as the over 10 other countries that celebrate it as an official holiday, Das said.
At UVM, Diwali starts with music, dance and speeches from Burlington community members, followed by a feast of Indian food.
This year, the event featured talks from President Tom Sullivan, who also lit the Diwali candles, Associate Dean of the College of Arts and Sciences Abigail McGowan and Dipa Bhattacharya '74, one of the first Indian students to graduate from UVM.
In his speech, Sullivan said diversity "is critical for the values we hold at UVM."
Jazbaa,  UVM's first Bollywood club, was one of the performance groups participating in Diwali, according to their Lynx page.
Jazbaa President Keerthi Onkaram, a sophomore, said that although the club practices a range of styles, their Diwali performance was more traditional.
Diwali is one of the performances the club looks forward to, Onkaram said.
"It's a lot more community based," she said.
Onkaram added that Jazbaa is one of the reasons why she chose to attend UVM and it has been a highlight of her time here.
"It's kind of like home for me," Onkaram said.
Das said UVM gave Diwali a great platform.  Over 30 UVM organizations were sponsoring Diwali.
"Without their support, this is not possible," he said.
Last year's Diwali drew 350 people, while attendance this year rached 400, Das said.
Many Indian grocery stores in the area also helped sell tickets, he said.
If anything, the event could use more promotional support from the University as it continues to expand, Das said.
"We want to reach Diwali to everyone," he said. "Everyone is welcome here."
Sophomore Kassi McTague attended Diwali after hearing abour it from the Inter-Residence Association, which helped subsidize tickets.
"I would love to see more cultural events," she said.