Maggie Rogers sings of love and fame in latest album
I woke up early Jan. 18 to Spotify alerting me to the news I had been waiting for all month: one of my favorite artists had finally released her first album.
Needless to say, I spent all morning and all week listening to Maggie Roger's "Heard It in A Past Life" on repeat.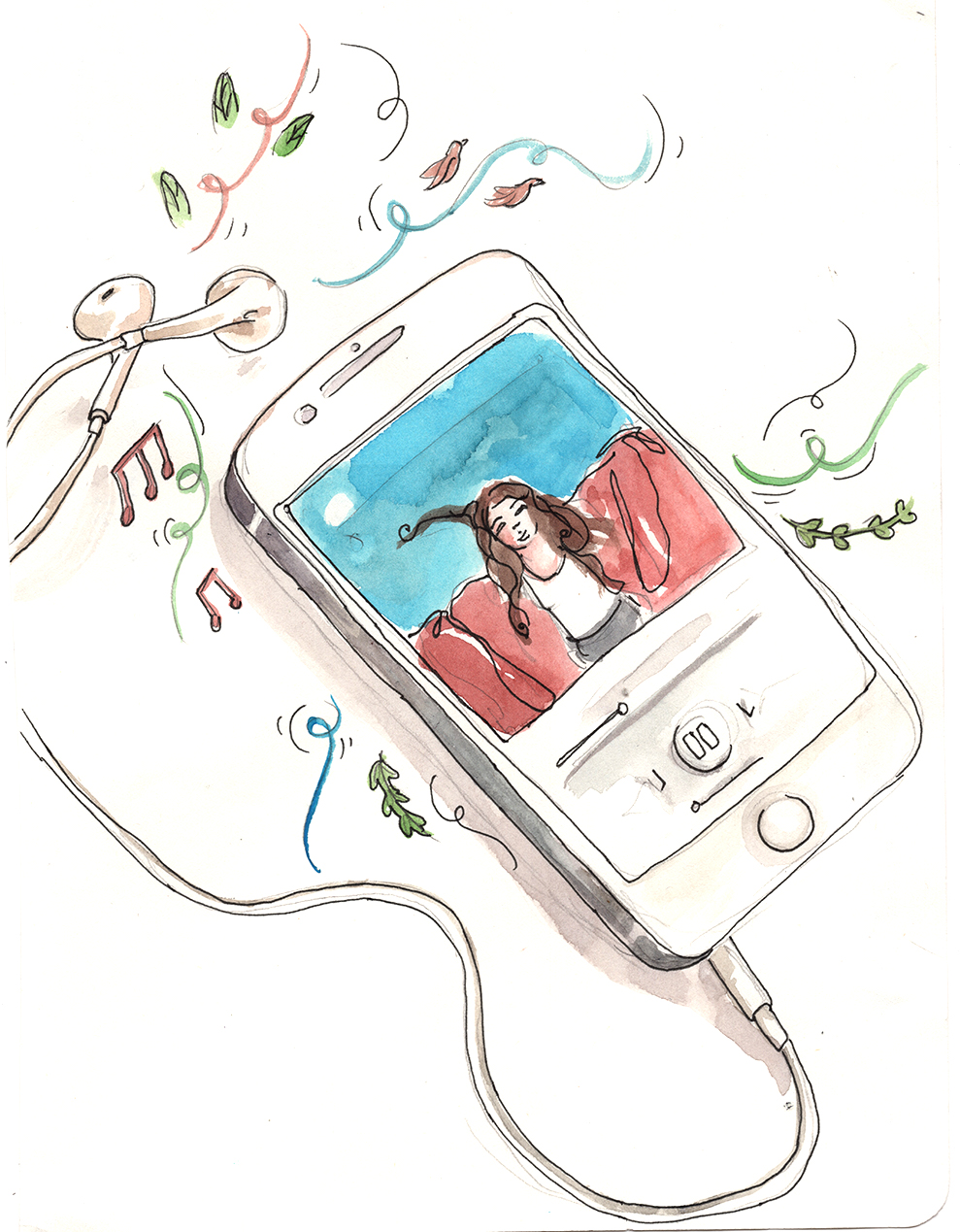 Roger's new album is composed of 12 songs and includes previous singles "Alaska," "On + Off," "Give a Little" and "Fallingwater." 
Although Rogers is known for her folksy, indie sound, she takes her debut album to the next level by incorporating more pop influences into her music.
While songs like "The Knife" and "Burning" incorporate the usual sounds of nature that Rogers is known for, such as her use of bird calls in her song "Dog Years," they also rely heavily on traditional  pop beats.
I found that this combination worked beautifully, as Rogers merges her personal style with a more popular sound.
Starting off her album with "Give a Little," Rogers combines her indie singing over pop beats, talking about how we could all "learn to love each other."
Love persists as  a major theme throughout her songs.
"Overnight" discusses a complicated relationship over a missed love connection, and "Say It" has Rogers hitting high notes while she discusses her disbelief at falling in love so fast.
Additionally, Rogers incorporates a number of songs about her struggle with fame and feeling as though she was losing herself.
She illustrates this idea beautifully in "Past Life," where she sings about how she could "feel the change a comin'" to the tune of a single piano in the background.
Rogers continues this idea in her song "Fallingwater."
She alternates between belting notes and harmonizing with herself to discuss how things are "getting harder," despite everyone telling her she "should be so happy now."
Rogers leaves her album on a much happier note with songs like "Retrograde" and "Back In My Body," that focus on reclaiming her sense of self.
I found "Retrograde" to be especially catchy with its incorporation of snare beats, introspective lyrics and Rogers' impressive vocals.
"Back In My Body" wraps up the album perfectly as it encapsulates Rogers' experience with anxiety with halting beats and pauses between verses.
As Rogers talks about almost "running away," she comes back to the conclusion that she is "back in her body," or back in control of her life.
Overall, "Heard It in A Past Life" is definitely worth the listen with its focus on a number of complex feelings such as  love, anxiety, fear and security.
Rogers expertly manages to create an album that simultaneously breaks and heals your heart over the course of 45 minutes.