Broad City gets real for a young generation
It's rare that a television show comes along that so thoroughly embodies the voice and experience of a generation.
Comedy Central's "Broad City" does just that. The show's creators and lead characters, Abbi Jacobson and Ilana Glazer, have comfortingly uncertain and wonderfully comedic lives; neither has a steady job, both live in shared and cramped apartments with roommates and each woman has sexual experiences varying from awkward to hilarious.
Essentially, the show's importance lies in its ability to personify and realistically portray the life of a modern twenty-something, despite coating it with a thick layer of humor.
The show's topics are a large component of why the show is so relatable; I struggle to identify another show that destigmatizes the discussion of female anatomy and menstruation to such an extent.
From the second episode of the first season, entitled "Pu$$y Weed,"in which Ilana proclaims "the vagina is natures pocket" and proceeds to store marijuana there, to the season three finale when Abbi unexpectedly gets her period, forcing Ilana to improvise by creating a tampon out of a piece of pita bread, there's no skirting the subject.
Although it is a comedy, the effect of each episode is much deeper than simply producing laughs.
Aside from its relatability and inherent female positivity, "Broad City" also hits an even more personal note.
As a studio art major seeing Abbi's post-grad experience as a cleaner at an upscale fitness club, I can't help but wonder if my own life after UVM will be similar to hers, not that I would mind if I could have a bestfriend like Ilana.
Abbi said, "I'm gonna be like, a successful artist any day now," a quote that's all too true for most art students.
"Broad City" captures all of the ups and downs of the life of a millennial, doing so in a way that makes us laugh, but also reflect and realize the humor in situations.
Although neither seems to have her life quite together, both women make the most of their crazy lives and are an example of the unapologetic, modern and eccentric lifestyles we should all aspire to lead after leaving college.
About the Writer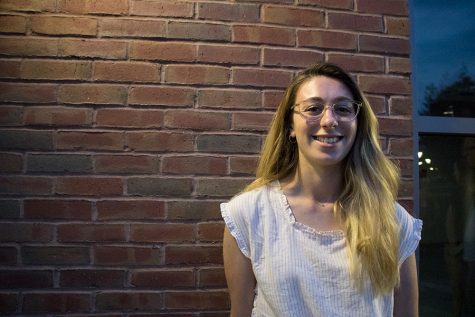 Greta Bjornson, Editor-in-Chief
Greta is a senior majoring in English with a concentration in writing and a minor in art. She joined the Cynic as a first-year after transferring to UVM...