Alianza Latinx raises Hispanic Heritage Month Flag
Students and staff convened in the Davis Center circle, chatting excitedly behind face masks and dancing with colorful sheaths of fabric.
UVM's Latinx and Hispanic identity group Alianza Latinx kicked off Hispanic Heritage month with a flag raising ceremony at the Davis Center Sept. 17.
Before the flag was raised, members of the Alianza Latinx Executive Board addressed the audience. The first to speak was the club's president, Adrian Pastor '21.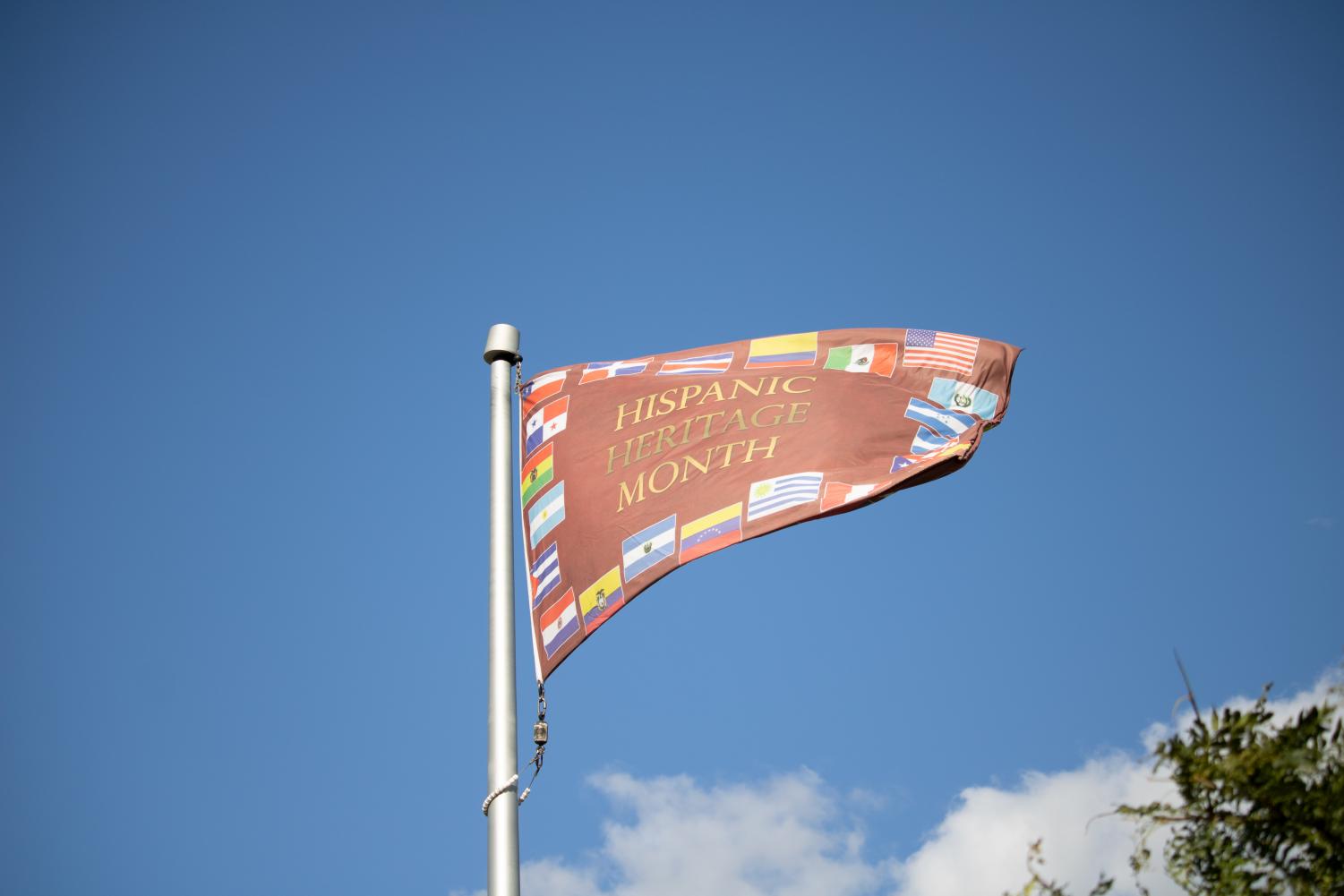 "We are here together, always and forever and that is what this flag is about," Pastor said.
Hispanic Heritage Month is observed annually from Sept. 15 to Oct. 15, and celebrates the histories and cultures of American residents whose ancestors are of Spanish, Caribbean, Central or South American descent. 
The date of the celebration also aligns with the anniversary of independence for several Latin American countries.
The students gathered to take photos with Hispanic Heritage Month flag, which shows the flags of various Latin American countries. Some students carried their own flags to complement the spirit of solidarity at the event.
As Pastor raised the flag, the crowd lit up, cheering and applauding.
Senior Jayln Chalco also addressed the crowd, taking the opportunity to shout-out some former Alianza Latinx members that did not get their senior send-off due to the pandemic.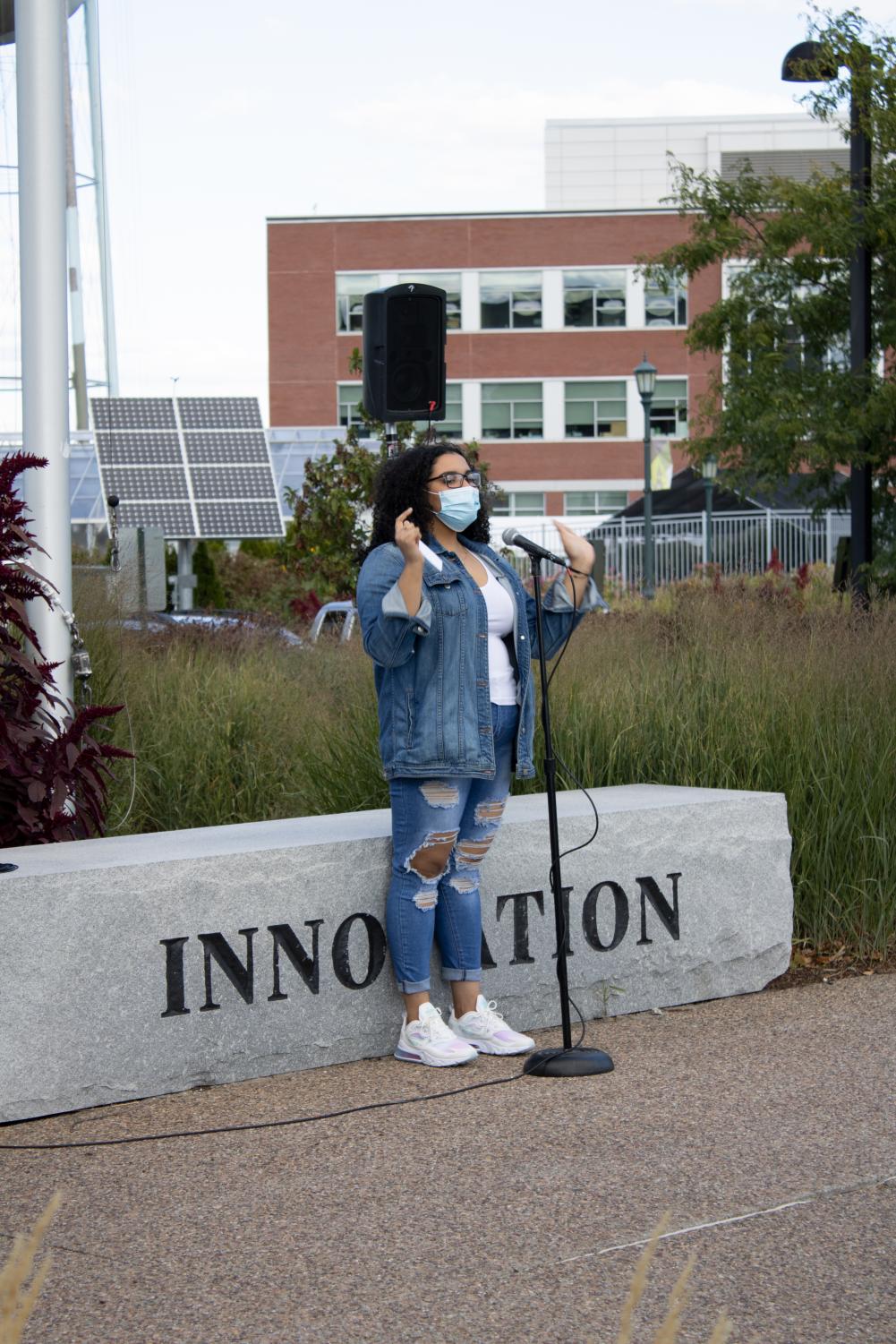 Chalco also recognized First Year Experience Program Coordinator Isora Lithgow for her support of the Alianza Latinx student community.
Senior Macarena Pelaez Salinas, former president of Alianza Latinx, said that watching the flag go up this year was a touching experience.
"This is my third time watching the flag go up, and I'm a senior so it's very emotional for me," Salinas said. "It's a very special moment as well because Sept. 17 is also Chile's Independence Day. It was beautiful."
Junior Zyakkiriah Rhoden, said that the flag raising ceremony was important to her because it symbolizes the affinity that identity groups bring to campus.
"Identity groups really help me find my sense of community here. BSU and Alianza Latinx are the two clubs where I have been comfortable to be myself. As a student of color, UVM's campus isn't always the most welcoming, but every time I step into one of those spaces I feel wanted and appreciated," Rhoden said.
Pastor said that due to the pandemic, Alianza Latinx will be meeting remotely. 
"It's Hispanic heritage month, so we are trying to do as much programming as we can that is safe and accessible, so it will be mostly virtual," he said.
Two of Alianza Latinx's annual Hispanic Heritage Month events Cafe con Leche and Noche de Cultura, are currently in the works. Meeting times will be announced via email and the club's Instagram, @uvmalianzalatinx.