CAS program allows students to take classes elsewhere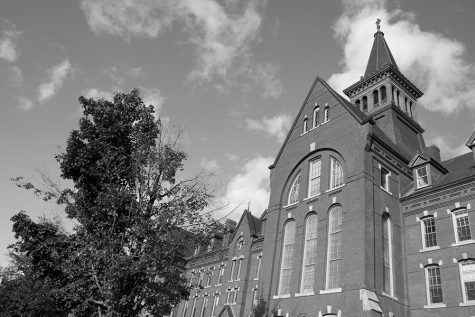 It's challenging to find the perfect program: in one university, a place that offers in-depth classes in every possible discipline.
However, UVM College of Arts and Sciences Consortium makes it possible to gain the best of both worlds between 3 institutions for CAS students.
Since fall 2017, the CAS Consortium has allowed students to take classes at either Champlain College or Saint Michael's College if the course is not offered at UVM.
Champlain caters to those who are interested in technical film and graphic design courses while St. Michael's offers classes in studio art and art history.
This academic year, only five CAS students took advantage of the opportunity to stray from campus academically.
CAS Associate Dean Kelley Helmstutler Di Dio said she predicts more students will participate in the future.
"I think as students become more aware of this option, they will try to plan for it in their schedules," Di Dio said.
Most students choose to do so because of scheduling conflicts or because the course is not available at UVM. The consortium allows for a greater range in class options and a way to reap the benefits of different universities, she said.
Students who have taken classes at either St. Mike's or Champlain report satisfactory experiences.
Senior Alice Matthews, an art history major, took the class Saints, Kings and Barbarians at St. Michael's in the fall.
"I greatly enjoyed the class. My professor there ended up writing me a letter of recommendation for graduate school," Matthews said.
Matthews said she enjoyed taking a class with a different set of students.
"In many ways, it was very refreshing to study material with a new set of students and ideas," she said. "At UVM, art history courses tend to have the same students each year so we have become quite familiar with each other's work."
This was not the case at St. Mike's, Matthews said.
"I was able to bring my own background to the class, but also learn in a new environment," she said.
Senior Juliet Duncan said she regrets not having the opportunity to take classes elsewhere sooner.
"If I weren't [a senior] I definitely would utilize this every semester," Duncan said. "I'm bummed that they didn't have this option for my previous semesters."
CAS Consortium only became an option in fall 2017.
Duncan is taking Video Composition at Champlain.
"Classes on practical film skills such as editing are pretty rare at UVM and I wanted to take advantage of the opportunity," she said.
While Champlain's campus is a closer walk for some than even UVM's Central campus, the commute to St. Mike's requires more thought. However, students without cars still have available options.
"There is a CATMA bus that leaves from Colchester Avenue and takes students right to St. Mike's, so it makes it very easy to get back and forth between the two campuses," Di Dio said.
Students interested in expanding the scope of available classes should speak to their advisers.
Advisers will determine whether the prerequisites have been met for the particular class. Students must be a full time student at UVM to be eligible to take classes at a second institution.