Mask on? Mask off?: Navigating unclear cultural expectations post-pandemic
The past year seemed to be one day played out on a continuous loop. 
After the lockdown procedures last March, the shock and disruption of the pandemic wore off, a "new normal" set in and we accepted that our day-to-day lives would consist of interactions with the same four people and our professors on Teams calls.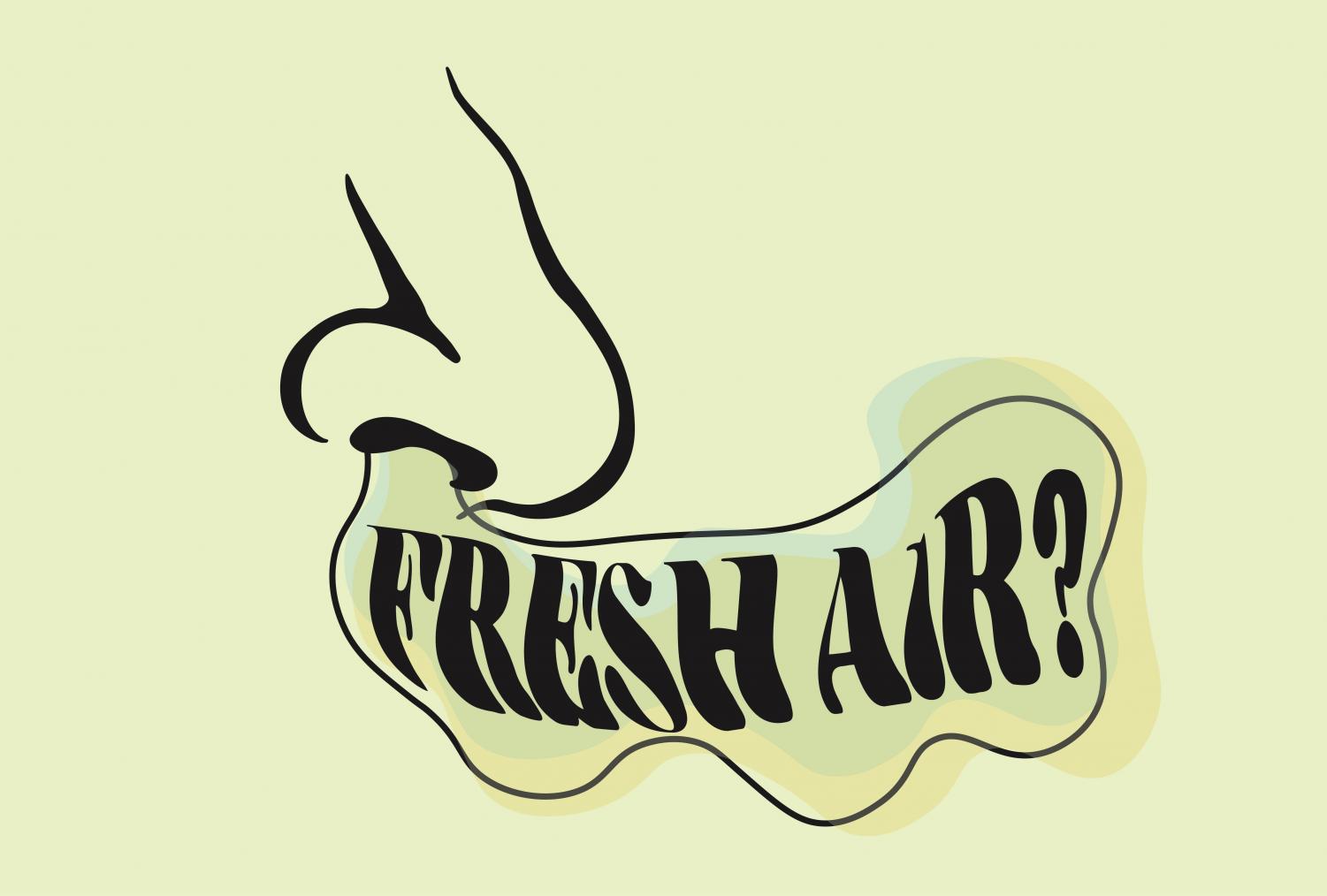 But after a year of monotony, another social paradigm is looming, and this time we have been given more choices than many of us may have expected at the end of the pandemic.
On May 14 the CDC announced on their website a lift of most pandemic restrictions for fully vaccinated people. 
Those with both doses of the vaccine that have completed the two-week wait period will not have to wear a mask or social distance at most indoor and outdoor venues, but masks will be required at transport stops like bus stations or airports.
These guidelines send somewhat of a mixed message. What is the difference between masking at the bus stop and not masking inside a busy restaurant? 
I ate lunch on Church street today, and I saw more people than I have in over a year. Some people were masked, but many walked over the cobblestones with their masks swinging from one ear or tucked under their chins. Many people were not wearing masks at all.
It was never that uncommon to see someone on a Burlington avenue with their mask down, but the difference was the way the rest of the crowd responded.
In the past year, a person who was noticeably not wearing a mask in public was met with requests for them to mask, extra masks wordlessly handed to them or at the very least, some dirty looks. 
The politicization of masking seems to have vanished overnight, and with it the entitlement to frown upon anti-maskers.
I didn't know quite how to feel watching them all walk by. By no means do I want to wear a mask, but it's become a kind of security blanket: the mandate protected me from the virus, but also let me lurk through the Old North End under cover. 
Additionally, there seems to be conflict in the general attitude regarding the "end" of the 
pandemic.
On one hand, I've seen a lot of buzz on Twitter and Instagram about another "Roaring 20s," referencing the intense national party culture that spawned from technological advancements and mass production of goods after the second World War.
There's even been some calls to return to a mid-century social ethic, where a stimulated economy and changing social norms expanded lifestyle options and singles' culture.
This hankering for a party atmosphere has already proven to be a somewhat unstoppable force, with large gatherings on Halloween and North Beach, according to Nov. 4 and April 13 Cynic articles.
The post-war jubilance certainly seems to be in order after the pandemic, as COVID-19 seemed to launch us all into a state of psychological warfare. 
According to a February study by the National Institutes of Health, the pandemic has caused heightened senses of anxiety in young adults. UVM students also reported an increased use of marijuana, with some identifying stress or depression as the cause, an April 26 Cynic article stated.
However, I've also seen posts expressing fear of post-pandemic life, and questions of whether or not some of us will be able to socialize normally again. 
In a March 30 New Yorker cartoon, artist Emily Flake explores her visions of life after the pandemic — and they're grim.
"This spring, my visions for the future are different, because I'm different," the cartoon stated. "My internal compass for physical interaction is completely out of whack. I know I'm gonna be overwhelmed by the littlest things."
The Instagram post showcasing the illustration has over 200,000 likes.
This attitude seemed entirely self-imposed to me. One year without the bars and you're telling me you never want to see anyone ever again?
But recently I found myself in Flake's shoes. I was invited to meet a few new people, and I just froze. How the fuck do I behave around a pong table again? 
But I bucked up and ripped the band-aid off, and ended up having a great time, and one that reminded me of what my life used to be like.
There seems to be little consensus about what will or will not be acceptable to the culture as we move forward into a vaccinated future. 
Although the urge to sweat next to strangers in a dirty basement seems to be more intense than ever, the compulsion to opt-out is just as strong. 
Mask on? Mask off?
Whatever you choose, it seems we are entering a period where there is no "right" or "wrong" anymore. You don't need to expect public condemnation next time you hit the beach, but no one will look at you funny for masking up in CVS.