UVM and Garuka team up to feed the needy
A small, transportable snack is a trusted boost of energy to many students, especially when cramming for exams around the corner. 
Garuka Bars is a small company based in Burlington that caters to this demand. Mike Rosenburg, Vermonter and founder of Garuka Bars, began making the bars in 2011. 
This year, Rosenburg created the Garuka Bar Challenge.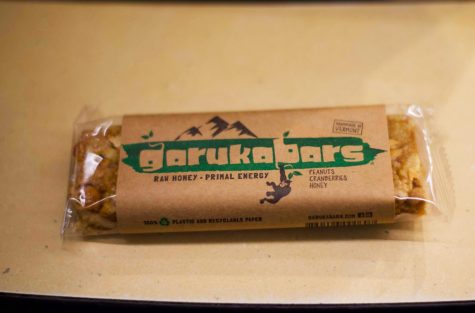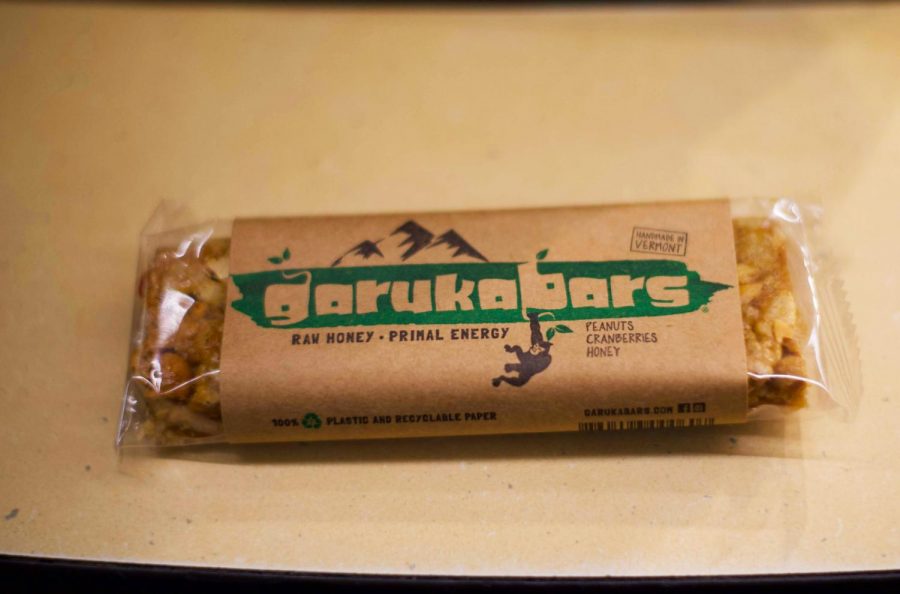 "I wanted to do something promotional during this time of year that draws attention to an important issue in our community," Rosenburg said. "We have a lot of people who don't have as much access to food as they should."
For every bar sold at the Cyber Café on campus, the cost of one meal would be donated to the Vermont Food Shelf. 
An avid hiker, skier, soccer player, and swimmer Rosenburn was going stir-crazy while recovering from a knee injury. Wanting something constructive to do with his spare time, Rosenburg took to the kitchen. 
"Eventually I tried energy bars and ended up liking them. The thing that pulled it all together was my coworker's raw honey. It made a huge honey difference in the bar's flavor, consistency, and energy," Rosenburg said. 
For Rosenburg, this was the first step in prioritizing wholesome ingredients into his  hand-pressed Garuka bars. 
"To put it simply, we want to use ingredients that are normal and recognizable," Rosenburg said. "I want people to look at the ingredient list and know that the bar is made of real food."
In 2013, Garuka Bars was recognized as fitting criteria for the Real Food Challenge. 
From there, they were brought into partnership with UVM, Sodexo and Black River Produce to support the local food system on campus.
Sophomore Ellery Mahlum appreciates UVM's effort to provide local foods on campus.
"I always feel better when I know where my food comes from, so it is more reassuring to choose local food businesses," Mahlum said, "It not only is good for my health, but also for the community."
First-year Phoebe Norman shares this sentiment because it helps her develop a sense of place, she said. 
"I'm a first-year student, so I'm still finding roots here," Norman said. "It's important to invest in the people and places I live in because I am apart of the community they look to first for support. 
To help make the Garuka Bar Challenge a success, Black River Produce, a Vermont-based food distributer, put up half the funds needed to supply meals to the Food Shelf. 
In addition, for every 10 photos of a bar that are emailed to Garuka Bars or posted on social media, another meal is donated. 
Keeping with the theme of generosity, The Vermont Food Bank had an anonymous donor that doubled Garuka Bars' donation for a total of 3,148 meals. 
As temperatures drop, access to food is crucial. 
"The ability to get food to feed your family during the holiday season is invaluable," Norman said.  "I think that the Garuka Bar Challenge finds a way to achieve that in a way that isn't asking too much of college students."