17 cases reported on Monday alone, 'concerning' to UVM officials
Seventeen students tested positive for COVID-19 this Monday alone, just after the school announced tentative plans to hold in-person graduation.
Erica Caloiero, interim VP for student affairs, announced the results in an email to students Wednesday afternoon, stating that "Monday's COVID-19 test results were concerning."
"I recognize it is difficult, but the new strains of COVID-19 are far more contagious than what we experienced in the fall. Please—please—remember to practice safe behaviors: mask, social distance, and if you gather, do it outdoors, masked and distanced," she stated.  
The presence of the more-contagious UK variant was confirmed in Vermont last week after it had been detected in Burlington wastewater in early February. 
Fifteen of the new cases came from off-campus students and two from on-campus students. 
Last week 21 on-campus students and 20 off-campus students tested positive for the virus, meaning 58 students tested positive for the virus in just 8 days. 
The email comes in a week of changing and sometimes conflicting COVID-19 announcements from UVM's administration.
While the school announced it will extend twice-weekly testing through the end of this week because of high cases, they have also opened up student access to outdoor sports games, following loosening guidelines from the Vermont Department of Health.
The school also announced tentative plans to hold in-person commencement with graduates only, and will return to pre-pandemic in-person learning in fall 2021.
About the Writer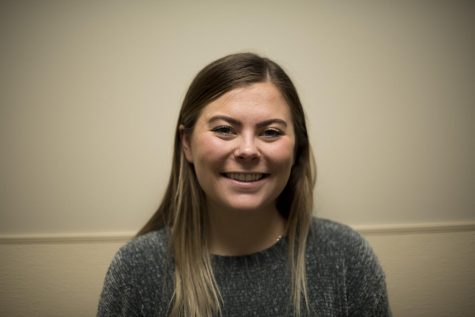 Emma Pinezich, News and Sports Editor
Emma Pinezich is a senior Political Science and French double major from New York. She started working for the Cynic as an illustrator in her first year...