UVM chief public health officer quietly leaves after one year on the job
The executive director of the Center for Health and Wellbeing and chief public health officer for UVM has stepped down from his role. 
Dr. Harry Chen, who is a former commissioner of health for the state of Vermont, is "transitioning" from his role, executive director of the Center for Health and Wellbeing, according to an automated email sent in response to an unrelated Vermont Cynic inquiry. 
In an email sent to colleagues, Annie Stevens, vice provost for Student Affairs, stated Chen would be leaving his position Jan. 10 for "personal reasons."
Chen had been in the position for just over a year. He was hired in October 2018. 
In his role, Chen oversaw the Center for Health and Wellbeing, CAPS and Living Well. Additionally, Chen was in charge of all public health messaging and regulations on campus, including tobacco and alcohol polices.
Chen is also no longer listed on the Center for Health and Wellbeing's website and is also not listed in the directory as the executive director. His current entry in the directory is as a "clinical assistant professor." 
During the transition, the Center for Health and Wellbeing's assistant directors will report to Stevens, according to UVM Spokesperson Enrique Corredera.
Stevens will work with Provost Patricia Prelock, Chen and other other members of the Center for Health and Wellbeing to sustain all ongoing initiatives. Plans to fill the executive director position will be forthcoming as soon as they are available, her email stated. 
"We will sincerely miss collaborating with him – a dedicated physician, knowledgeable leader, and steadfast advocate for college student health," Stevens stated. "Through his talents and expertise, Harry has provided key leadership for campus health services and initiatives that have facilitated students' ability to be healthy, engaged and successful."
View Comments(1)
About the Writer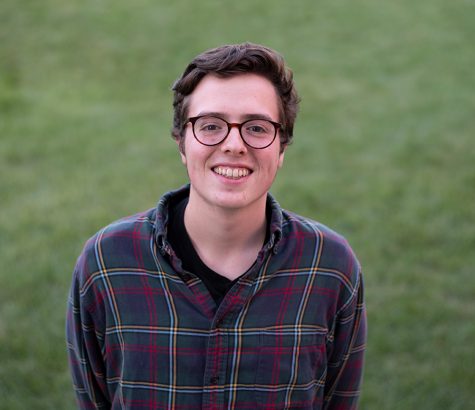 Sawyer Loftus, Editor-in-Chief
Sawyer Loftus is the News Editor for the Vermont Cynic. He is a junior History major with a passion for News. This past summer he was an intern in the...