Programmed housing for the arts to move to Trinity campus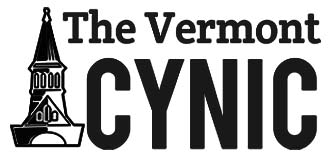 Residential Life will house a new Arts and Creativity community on Trinity campus beginning the fall semester of 2018.

Arts Initiative staff and students have been working with ResLife to develop this new program, which will be centered around artistic expression and creativity, said Arts Initiative director Ann Barlow.

ResLife hopes that 60 to 75 percent of students living on Trinity campus will choose to be in the Arts and Creativity program by the fall 2018 term, Barlow said.

Barlow said first-year community members will live in McAuley Hall.

Although the project will not be completed by 2018, the long-term goal is that 100 percent of Trinity campus will house Arts and Creativity students next year, Barlow said.

Both ResLife and the Arts Initiative staff hope that by increasing the community's available space, they will be able to create more facilities that support the arts, Barlow said.

"We just don't have the space here," Barlow said. "We've maxed out the capacity of the Living/Learning Center."

In developing this plan, ResLife and the Arts Initiative staff have held forums in which students shared their ideas about the creation and housing of the new community.

"At first, students are skeptical," Barlow said. "Trinity is far away—they think it could be isolating. Once we talk about these concerns, more of them walk out feeling like this is really cool, and asking, 'how can I get involved?"

ResLife hopes this new community will leave its footprint on Trinity campus, making use of the available space to display the art that students create, ResLife director Rafael Rodriguez said.

"There is so much space that is rich and ripe for students' work to be put up," Barlow said.

ResLife and the Arts Initiative plan to create larger themes within the community that allow students to better explore working across disciplines and introduce an "Artists in Residence" program.

The residence program will allow professional artists to temporarily live on campus and hold open workshops for students to attend, Barlow said.

"I don't think there's such a thing as having too many voices when it comes to art," said sophomore Olivia Avery, an Arts Initiative member.

Barlow said the hope for this program is that these changes will encourage exploration of mediums outside the realm of painting and drawing, such as digital and performing arts.

"It sounds like the changes are going to allow students to be more involved in arts as a blanket statement rather than more involved with music, writing or fiber arts," Avery said. "Having a community in which we're encouraged to develop as artists without having to commit four years to the process is awesome and really unique to being in college."