Republican Governor Phil Scott wins reelection by a landslide
Shortly after Republican Governor Phil Scott declared victory over Lieutenant Governor David Zuckerman Tuesday night, both candidates delivered virtual speeches, emphasizing the need for unity and perseverance going forward.
In a prerecorded YouTube video from Phil Scott's channel, the governor began by praising Vermonters for their vigilance against COVID-19 and urging them to keep it up during the upcoming winter months. 
With 87% of districts reported, Scott is winning the state of Vermont by over 135,667 votes. Scott currently has 66.73% of the vote, and Zuckerman has 27.26% of the vote. 
The Associated Press declared Scott the winner of the race at 8:45 p.m. Nov. 3. Scott will now enter his third term for governor of Vermont. 
Speaking from his motorcycle garage, Scott talked about continuing to fight the same issues he centered his campaign around when he originally ran for governor, which were rooted heavily in the economy. 
"I believe the best way to have the resources to take care of those in need, protect our environment and address climate change is to grow the economy in all 251 communities in all 14 counties in Vermont, not just in a few," Scott said.
Scott's final message to the people of Vermont was to continue to be passionate and continue to debate, but to remember to put civility and "common humanity" first. 
"Our nation is hurting, not just for COVID-19, but because another virus has infected the hearts and minds of too many Americans out of hate, fear and division," Scott said. 
Zuckerman gave a virtual concession speech live on the Vermont Democratic Party's Facebook page. 
While he did mention some of the issues he campaigned on, such as economic inequality and climate justice, he also focused on the importance of moving forward under Scott's leadership. 
"I am ready to stand by him for our democracy and for the decency that we represent in Vermont," Zuckerman said.
According to Zuckerman, the election was just the beginning. What matters now is fighting for change as a community.
"I've dedicated my life to organizing for the climate for our economy, our health, our rural populations, and our youth," Zuckerman said. "And while Governor Scott will continue in his service as governor of Vermont, I know there is so much more that I can do that we all can do together, to continue to fight for the issues we believe in."
Leave a Comment
About the Contributor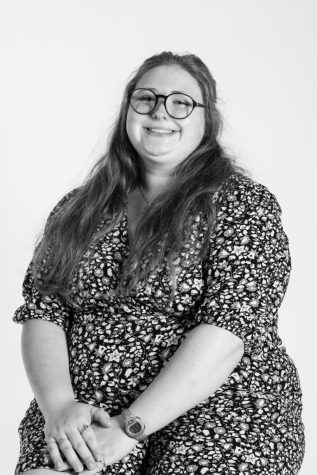 Elizabeth Roote, Features Editor
(She/they)

Elizabeth Roote is a senior majoring in medical laboratory science and minoring in chemistry. Before becoming the features editor, Elizabeth...