UVM Admissions makes virtual moves to continue recruiting prospective students
Typically this time of year, hundreds of admitted students and families flock to UVM to see campus, connect with current students and ask questions. Now, six Admitted Student Visit Days are taking place as virtually broadcasted events.
The first remote Admitted Students Day was Monday, March 30, Advocat Jack Mitchell, a sophomore, said.
Kathleen Parent, admissions' associate director of marketing and communications, said the biggest challenge is not being able to welcome people to campus, which is a huge part of students getting to know the school.
"Meeting people in our community and seeing the school, seeing Burlington and just getting that feel, is really sometimes hard to kind of replicate," she said.
Instead, Parent hopes having students share their authentic stories and answer questions through video chats will still give people a sense of what they might have seen, had they been able to come to campus, she said.
The new format for Admitted Student Visit Days is for three Advocats to share their stories with admitted students on Microsoft Teams and then open up the conversation for questions.
The Advocat program is a group of UVM students who assist the Undergraduate Admissions Office in recruiting prospective students, according to UVM's website. They run tours and info panels and are involved in open houses, receptions and college fairs.
ASV Day was a live stream as opposed to pre-recorded content, Mitchell said. They got around 150 questions in about 20 minutes, he said, answering as many as they could over the course of a couple hours.
"I think that makes a lot of sense if you can imagine from a high schooler's perspective trying to decide where you're going to college and can now suddenly you can no longer visit any of the schools," he said. "So going to a live format gives more of an authentic visit experience."
Advocats still wish they were able to be giving in-person tours and to be interacting with all the visitors, Mitchell said.
"It's a tough time, but it's been a really good transition," he said.
Advocats' participation in continued digital events and virtual outreach is optional, he said, since the Advocats are all over the country and experiencing many different circumstances.
Those participating are still being paid hourly for their work the way they would on campus, he said.
Admissions counselors and Student Financial Services are offering video chats and phone appointments to admitted students and their families, as well as answering questions as they come up.
Admitted students also have a portal they can sign into, Parent said. There is additional information there, as well as on UVM's website. Other forms of outreach are done by email and text, she said.
"Obviously, they're scrambling, they're scrambling a bunch to figure out how to do things, but we've kind of figured most of it out," Mitchell said.
But it has been nice to be involved in the community and to be in constant contact with Admissions, despite not being together, he said.
All typical tours and information sessions are in an online format now as well. Those students will hear from admissions and a panel of current student Advocats, then have the opportunity to participate in a live Q&A.
Student-led tours of campus are prerecorded and are available on the University's YouTube channel.
Two students who were in the Burlington area who felt comfortable doing so created a campus tour video one of the two days before the school moved to remote learning, Parent said.
"There's a lot of video content that had been done, there was a dining tour and some Residential Life stuff that just had been going on throughout the semester, and then, there was a need to do some kind of shortened campus tour," Parent said.
Prospective students are still receiving emails and physical mail with information about virtual engagement and information opportunities.
Since the University does not mail materials directly from campus, and instead, sends a mailing list to a mail house called Queen City Printers to ship materials out, it has not been a problem sending mail while away from campus, Parent said.
At this time of year, admissions officers typically travel to different parts of the country to represent UVM at college fairs and to organize admitted student receptions in some major cities around the U.S. Those events have been canceled.
"I wish we weren't in this place," Parent said. "But you know, we've been doing all that we can to try to get that experience to people where they are, which is in their homes right now."
There has been talk of setting up Zoom events to take the place of some canceled ones, where students can experience a virtual college fair, she said.
Some of these events are being planned already. The New England Association for College Admission Counseling is looking to do an online college fair event in late April, which UVM Admissions is planning on participating in, Parent said.
Parent said she doesn't know if the virus will affect UVM's plans for orientation.
"I think it's really an unknown right now for everyone, where things will stand," she said. "I imagine that if that does get changed, we'll get really creative, but I can't speak to what their plans are at this moment."
Leave a Comment
About the Contributor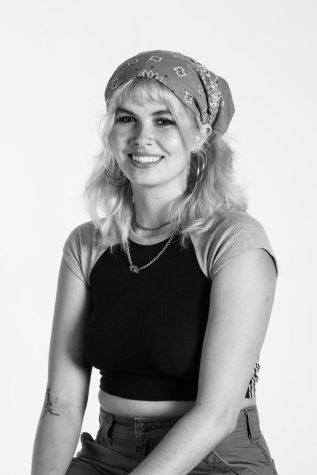 Ella Ruehsen, Editor-in-Chief
​(She/her) Ella Ruehsen is a senior environmental studies major with minors in political science and reporting and documentary storytelling. Before becoming...