UVM health director quietly resigns after a year on the job
The executive director of UVM's Center for Health and Wellbeing and the University's chief public health officer has stepped down from his role. 
Harry Chen, former Commissioner of Health for the state of Vermont, is "transitioning" from his role as executive director of the Center for Health and Wellbeing, according to an automated email from Jan. 20, sent in response to an unrelated Vermont Cynic inquiry. 
Chen had been in the position for just over a year. He was hired in October 2018. 
Annie Stevens, vice provost for Student Affairs, said Chen told her just before Thanksgiving that he would be stepping down for "personal reasons." 
In his role, Chen oversaw the Center for Health and Wellbeing, Counseling and Psychiatry  Services and Living Well. 
Additionally, Chen was in charge of all public health messaging and regulations on campus, including tobacco and alcohol policies.
Chen also searched for and eventually hired a new director of CAPS. 
He also was the driving force behind putting together a strategic plan around student mental health services, Stevens said. 
"We're still thinking through, myself and the assistant directors, how best to launch that strategic plan," she said. "He really helped us kick that off." 
Stevens said she and others are particularly concerned over current wait times for CAPS appointments. 
Wait times currently move between two to three weeks and sometimes longer, she said.
Part of the strategic plan is developing a way to make mental health services more "efficient and effective" for students, as well as promoting other beneficial resources, Stevens said. 
"There's only so many limits as to adding and adding and adding counselors, and that continues to be costs to students, so how can we do it differently?" she said. 
So far, the review of mental health services has found that strategically placing counselors in identity centers has worked well, but more will need to be done across the board. 
During the transition between Chen and his replacement, the Center for Health and Wellbeing's assistant directors will report to Stevens, according to Jan. 21 email from UVM Spokesperson Enrique Corredera.
Stevens will work with Provost Patricia Prelock, Chen and other members of the Center for Health and Wellbeing to sustain all ongoing initiatives.
"We will sincerely miss collaborating with him, a dedicated physician, knowledgeable leader and steadfast advocate for college student health," Stevens stated in an email to staff in the Student Affairs Division. 
"He did so much for us while he was here," Stevens said. 
During his time as Health Commissioner, Chen was instrumental in developing Vermont's public health response to the opioid crisis, according to an October 2018 UVM press release. 
Chen was previously an attending physician in the emergency rooms at the Rutland Regional Medical center and UVM Medical Center. 
He also served for three terms in the Vermont House of Representatives and co-led a Peace Corp mission to Uganda, centered around global health, the release stated. 
There is currently no time frame to search for and identify a replacement currently, Stevens said.
View Comments(1)
About the Writer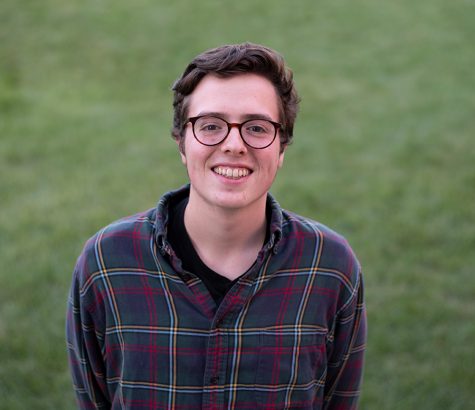 Sawyer Loftus, Editor-in-Chief
Sawyer Loftus is the News Editor for the Vermont Cynic. He is a junior History major with a passion for News. This past summer he was an intern in the...