Voices from the polls: Uncertainty and optimism at the Ward 1 polling place
UVM students joined the steady flow of voters heading to Ward 1 on Election Day for the long-awaited 2020 statewide and presidential elections.
The Cynic spoke with students exiting the polls at Burlington private school Mater Christi after voting in-person or dropping off their ballots, and a polling station employee. 
Here is what they had to say about their experiences: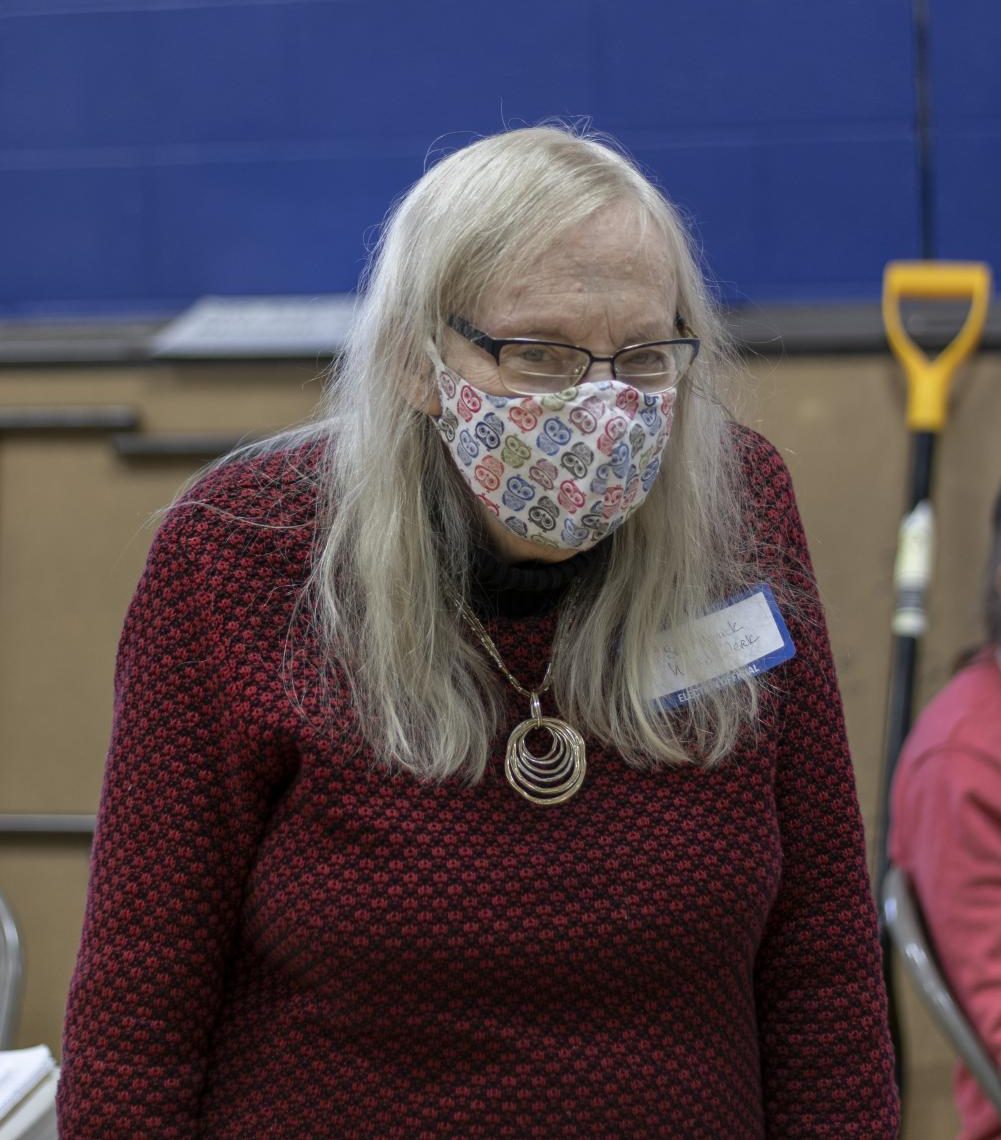 Ward 1 Clerk Sue Alenick
Ward 1 Clerk Sue Alenick has worked at the polls for two decades. However, this year is different from all the other years, she said.
Alenick said the change is partially due to the COVID-19 precautions that she's had to implement at polling stations, but also because there are many more people coming to the polls.
"We have far more people voting than have ever voted in any election that I've done," said Alenick. "Lots of students and lots of young people; lots of people who haven't voted in a long time." 
Additionally, Alenick said students are calling poll workers and asking to help volunteer at poll stations.
"This has never happened before and they've been wonderful," said Alenick. "We hear a lot of the bad stuff that goes on with students and young people, but I can tell them a lot of good stuff."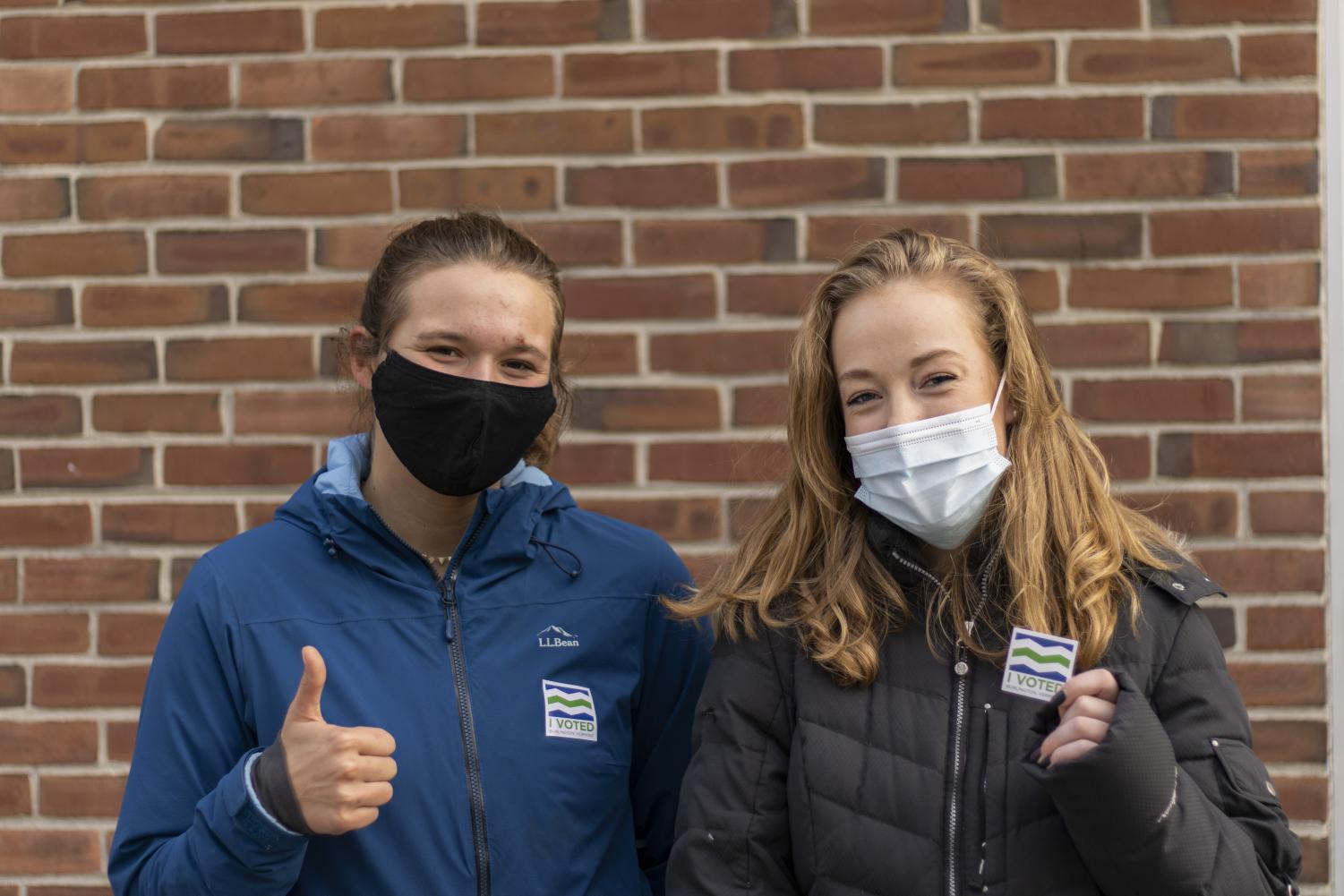 Sophomore Waseya Lawton and Junior Olivia Gaissert
Mail-in ballots in hand, Sophomore Waseya Lawton and Junior Olivia Gaissert walked to the polls together Tuesday afternoon.
The students said they opted to drop their mail-in ballots off at the polls because they were nervous their ballots wouldn't be received in time through mail.
Gaissert said she was stressed not only for the results, but also for the aftermath of a controversial election.
"It doesn't really matter who wins. Both sides are going to be upset, regardless of the outcome," Gaissert said. "I think it's gonna be a tough situation the next few months."
Gaissert cast her vote for Joe Biden, and is confident that the Democratic Party will win the election. She trusts the voting process, but has concerns about the system as a whole.
"I think we need to reform [the voting system] in general," Gaissert said. "It's not working the way it was 300 years ago." 
Lawton also expressed concern for what will happen after the election results are released, and said she is nervous that there will be riots.
"I think there's been a lot more turmoil than past years," said Lawton. "And I think a lot more is on the line for this election." 
Like Gaissert, Lawton also voted for Biden, and said this decision was mainly based on Bernie Sanders's endorsement of the Democratic candidate. 
"Bernie said if you want to make change and support this country, vote for Biden," Lawton said. "So I thought, okay, I will."
First Year Grace Giroux 
After realizing that she wasn't registered in her home state, First Year Grace Giroux came to Mater Christi School to register to vote in Vermont.
"I'm not good at planning ahead," Giroux said, noting that she likely wouldn't have been able to participate in the election at all if not for same day registration.
Giroux said she doesn't consider herself a politically active person, and said she hardly ever discusses politics in her social circles. 
When asked who she was voting for, Giroux hesitantly replied, "I don't want to say."
She said her choice was based on her personal values, but it was still difficult for her to make a decision between the candidates.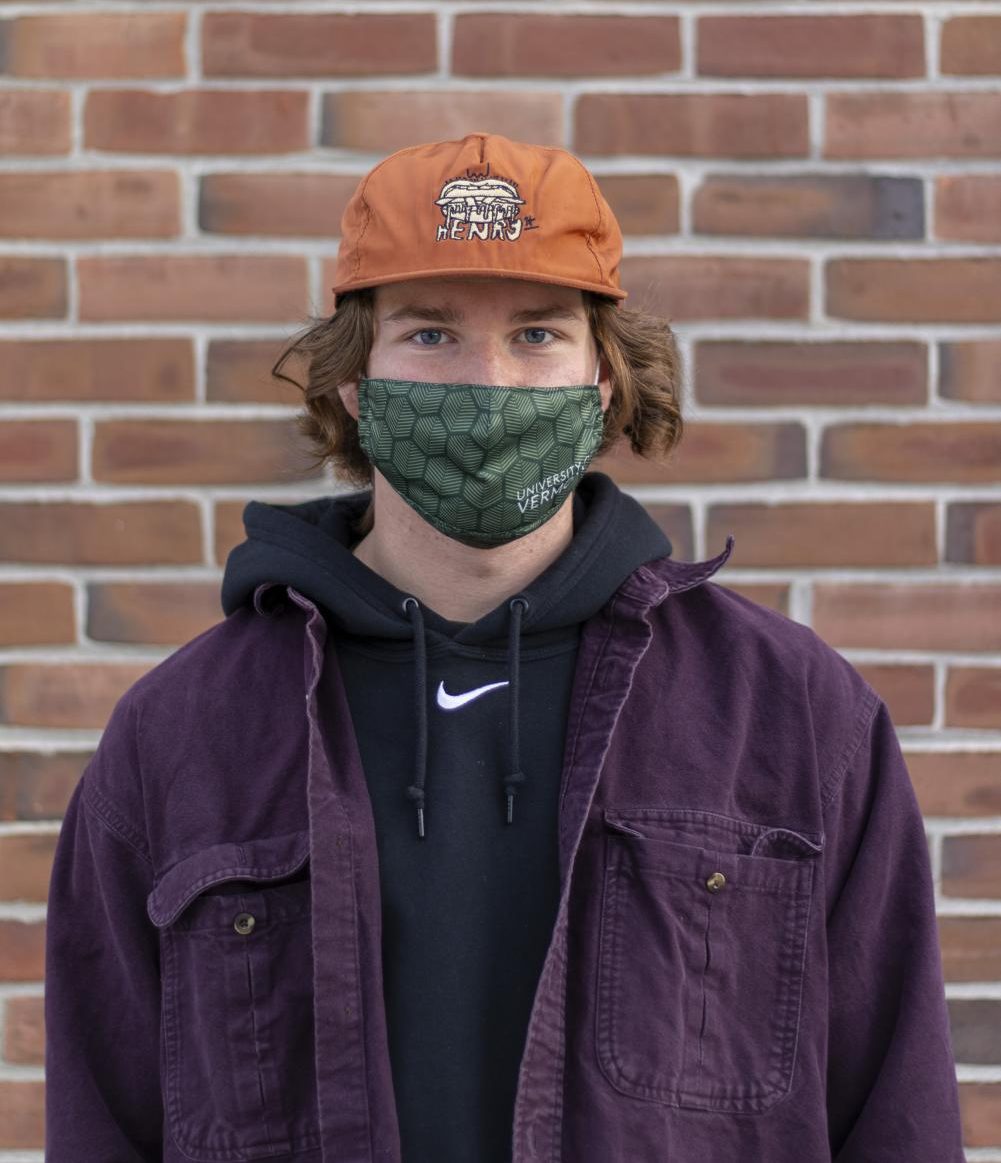 Sophomore Johnny Sickles
UVM Sophomore Johnny Sickles voted in person Tuesday because he lost his mail-in ballot from New Jersey. 
Sickles also said since he spends so much time at UVM as a student, he decided that registering to vote in Vermont would allow him to support local politicians.
Despite this sentiment, Sickles said he didn't know much about many of the candidates in local and statewide elections before arriving at the polls.
"I did a lot of my research while I was in the booth," said Sickles. "The presidential race is the only thing that's in the news and the media."
He said he believes it was important for him to come to the polls on Tuesday because he feels the country's democracy is being threatened by current American politics.
Additionally, Sickles was nervous for the results of the national election. 
He said Donald Trump has been "doing pretty much anything to retain his power, and that includes lying and deceiving and risking the lives of American citizens."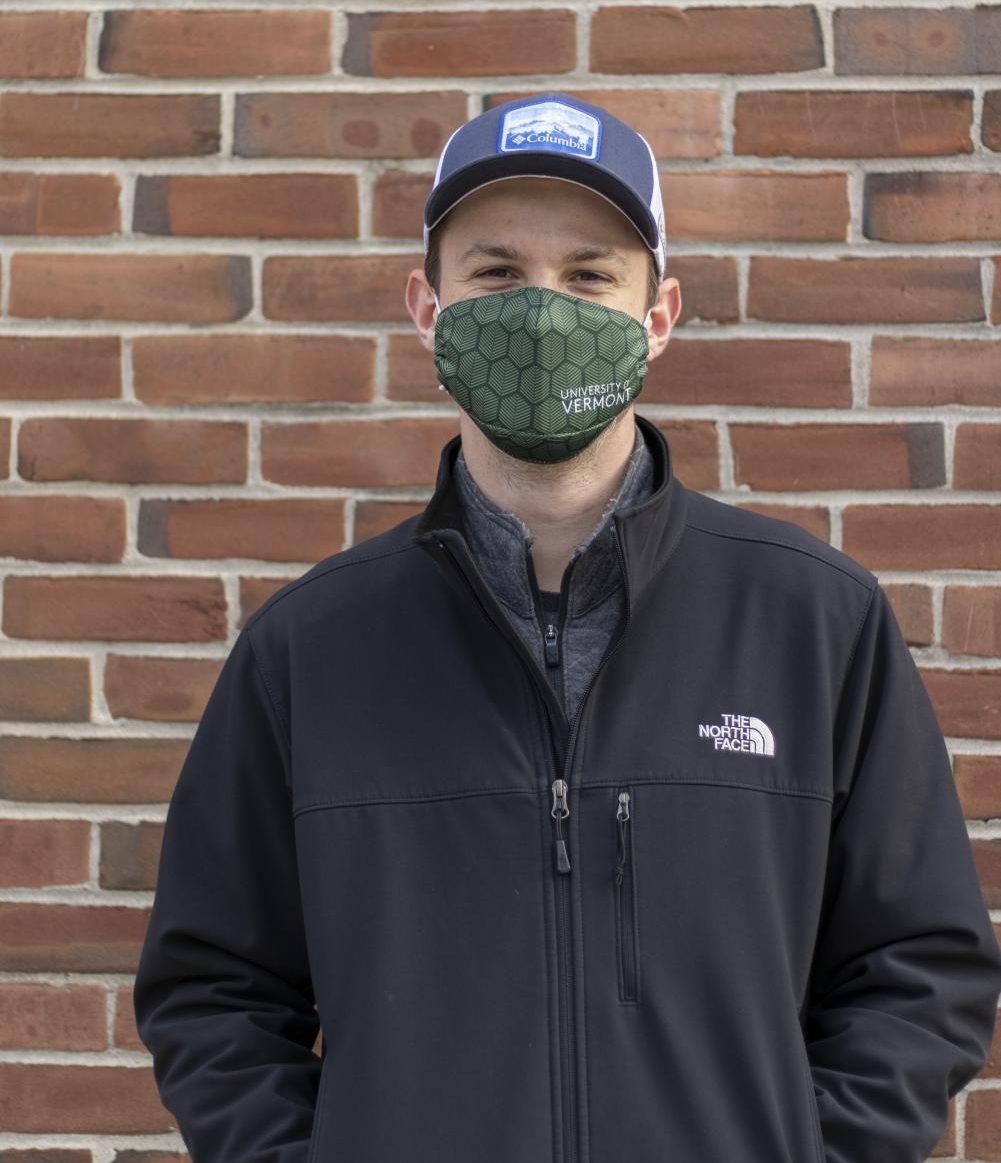 Will Robinson, first year UVM medical student
Will Robinson, first year UVM medical student, arrived at the polls with a nervous but optimistic outlook on the 2020 election. 
Robinson hopes not only for a new president, but for a valid and smooth election process. 
"I'm nervous, not only for the outcome but for the process of counting the votes," he said. "I know there's a lot of speculation about how the process will go." 
Robinson is optimistic that the voting system will work, but said he will be keeping a close eye on the democratic process, and that his positive outlook on the country is subject to change.
Robinson chose to come to the polls in person on Election Day, and was impressed by the health precautions and social distancing procedures implemented at Ward 1.
"I thought it was pretty easy and straightforward," Robinson said. "It's just the only way I know how to vote. I probably could have looked up how to do it differently but I was just comfortable doing it this way."
In the past, Robinson made it a point to be more aware of other candidates, but this year was mainly concerned with the presidency.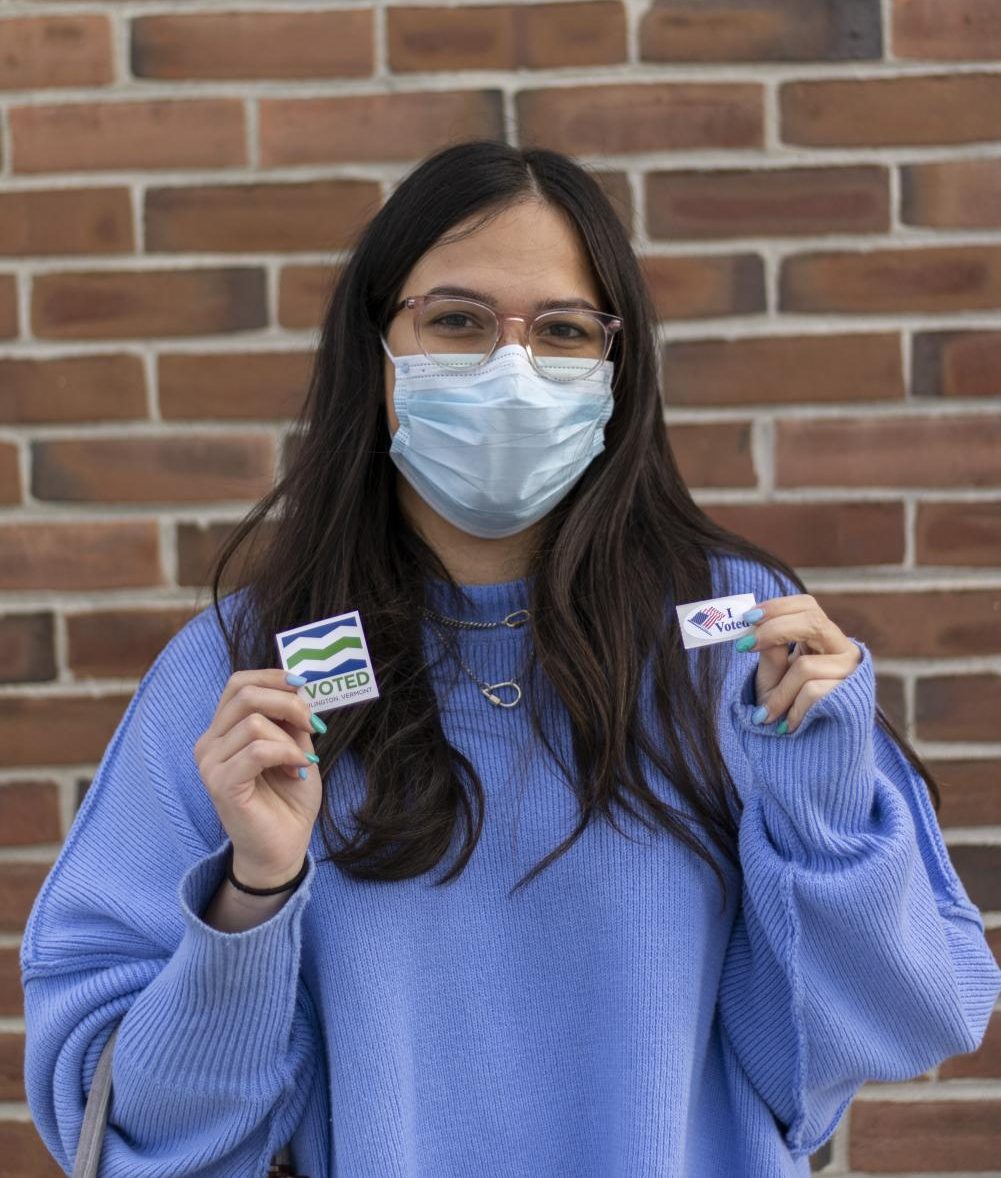 UVM graduate Julia Hyman '19
UVM Graduate Julia Hyman '19 arrived at the polls after a full day of work to cast her ballot. 
Hyman cast her vote for Joe Biden but said she did not focus on any other candidates for the elections, filling in democratic candidates for the remaining positions. 
"That's kind of what I tend to do just to play it safe if I don't know," Hyman said. 
Hyman believes that this election is very nerve-wracking for the community, and is feeling anxious about the results.
"It wasn't really a difficult experience, but I think I was more anxious this time than I was in the past," Hyman said. 
Hyman is concerned about how the voting process will go and the possibility that this election race may not end tonight.
"It would be kind of naive to think there are not other factors that might come into play that could intervene with the voting and the election and counting the votes," Hyman said. 
She is concerned about the aftermath of the results and the fate of the country, regardless of who wins the election, and expects nationwide unrest more so than ever before.
Leave a Comment
About the Contributors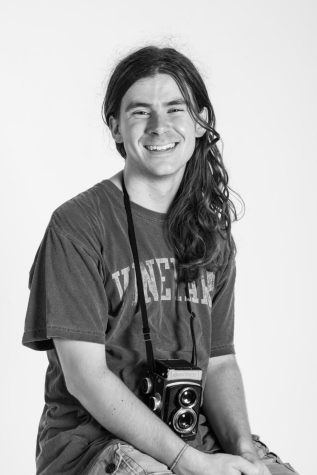 Mac Mansfield-Parisi, IT Editor
(He/they)

Mac Mansfield-Parisi is a senior from Merrimac, Massachusetts, majoring in electrical engineering. He has been part of the Cynic photo section...