K-pop artists deserve more than they get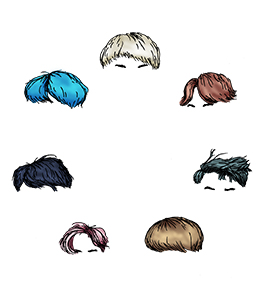 I've loved BTS, a Korean boy band,  since their song "Dope" came out in 2015, my first year of high school.
Since then, I've watched them grow to become one of the biggest musical acts in the world.
While I'm ecstatic that the group I love is gaining attention, American award shows need to recognize their talents in award categories rather than just using them for ratings and views.
Like other fans, I'm annoyed they weren't nominated for anything at the 2020 Grammys, even though their 2019 album "Map of the Soul: Persona" topped the Billboard 200 album chart, according to a November 2019 Korean Herald article.
BTS became the first musicians to top the chart three times in the span of a year since the Beatles, according to the article.
This proves that the Grammys still aren't recognizing foreign artists and aren't paying attention to music trends.
Halsey, an American singer who was featured on BTS's chart-topping hit, "Boy with Luv," tweeted Nov. 20, 2019, "I am, however, unsurprised that they weren't acknowledged. The U.S. is so far behind on the whole movement."
To add salt to the wound, BTS was announced to perform "Old Town Road," with rapper Lil Nas X at the Grammys.  Only one member of BTS was actually featured on this song.
I was frustrated, just like many other fans, as we saw the industry taking advantage of their popularity but not wanting to take a group of Korean boys seriously. They knew  fans would tune into see their performance anyway.
While this performance was a huge stepping stone for the band as the first Korean artists to perform on the Grammys' stage, it's hard to not be disappointed.
The performance didn't allow BTS to showcase their talents on the "biggest night in music," as they couldn't perform their own songs that include all members.
Other American award shows such as the Billboard Music Awards have snubbed BTS, along with other foreign artists, in their main music categories like Song of the Year.
BTS won the Billboard award for Top Social Artist, a fan-voted category for artists who interact most with fans on social media, three years in a row, according to the Billboard website.
While BTS was only nominated for smaller categories, they performed at the 2018 and 2019 Billboard awards. I'm glad they got to show what they can do, but like the Grammys, their talent wasn't getting praised by the industry.
Like many other K-pop artists, BTS gets nominated in separate categories like Best K-pop, by the VMAs as well as for ones like Best Collaboration.
Because they are nominated for these awards but not more prestigious ones like Song of the Year, fans start to question why the group is being alienated from main awards, according to a July 2019 Washington Post article.
Just like BTS and K-pop, many other foreign artists are given separate categories in award shows, while they still use the artists to gain more viewers.
These award shows need to stop using BTS for views. If an award show is going to invite them to perform, at least nominate them for a legitimate award.
K-pop is very popular. It's obvious for shows to invite the most known K-pop group to perform, knowing that fans like me will tune in, even if it's only a glimpse.
BTS is more than a group of pretty faces, and should be recognized for it.
Award shows should take note from other programs like "Late Night with James Corden" and "New Year's Rockin' Eve," where the group was able to perform their own music and be fully respected as artists.
I hope that one day, BTS, as well as other big foreign groups, will be recognized and nominated for a main award that they deserve and asked to perform their own songs.
While I feel proud of BTS's accomplishments this year, I am disappointed, but not surprised, at these award shows.