Case against UVM claims gender discrimination, hostile work environment
A former UVM employee's gender discrimination case went to trial Monday four years after she filed the lawsuit.
Former University employee Cynthia Ruescher is suing UVM for gender discrimination, a hostile work environment and being fired after she first filed the lawsuit in 2014.
Ruescher, who worked in Enterprise Technology Services, claimed she was denied equal pay, equal job titles, special project work, supervisory training and bonuses, among other things.
Ruescher claimed that her supervisor Keith Kennedy questioned her ability to complete a job because of her gender. Kennedy also admitted to watching porn while in the office, which Ruescher's legal team claimed created a hostile work environment.
Ruescher also claimed she was defamed by her superiors, who said she was not performing adequately and deflecting work.
Gender Discrimination
Ruescher was hired in 2001 as a senior project analyst with a starting salary of $47,000. Her coworker Martin McLaughlin was hired in 1999 as a second level senior project analyst. He had starting salary of $51,000 a year, according to initial hiring documents.
UVM says McLaughlin was hired into this position because he had more technical experience and education than Ruescher.
In Ruescher's initial 2014 complaint to the Equal Employment Opportunity Commission, she argued that there was no difference between her job and McLaughlin's. She said she should have been paid the same wage for her work.
In September 2017 judge Robert A. Mello ruled that the equal pay claim be struck from the case.
In early 2015 the EEOC sent an investigator to the university to look into Ruescher's claims.
Lucy Singer, the UVM General Counsel lawyer, said in a letter responding to the EEOC investigation that McLaughlin and Ruescher performed the same work.
"The specific job title has changed at various times, but general body of work performed by these two employees is, and has been, generally the same," Singer said.
Ruescher cited a number of pay discrepancies in the department for the 2000-01 fiscal year. Judith Schwartz , held the same position as McLaughlin but with a salary of $45,497. McLaughlin had a salary of $53,295.00.
UVM's defense team argued that more goes into a salary than just the employee's current job title.
Ruescher's other supervisor, David Todd, said in a court statement that while McLaughlin and Ruescher's work overlapped in the types of responsibilities they had, McLaughlin took more initiative to explore new technologies and look at systems in a more innovative way than she did.
Ruescher also claimed that she and other female employees were not offered higher level positions based on their gender, court documents stated. Specifically, Ruescher said that she was denied work on the Catalyst project while McLaughlin was assigned to the project in 2004. The Catalyst project was the development and implementation of the PeopleSoft software at the University. PeopleSoft is a human resources management tool according to their website.
Ruescher claimed that her supervisors Todd and Kennedy denied her access to higher level trainings, while McLaughlin received numerous new trainings, according to her complaint to the EEOC.
In their reply, UVM's defense claimed that McLaughlin received the trainings because they were relevant to his job and not hers.
Hostile Work Environment
Ruescher claimed that supervisor Keith Kennedy contributed to a hostile work environment by watching porn and making comments about her gender.
In a December 2015 deposition, Ruescher described an instance with Kennedy. She said she met with Kennedy to "bounce ideas off of him."
Ruescher said that instead of helping, he questioned her ability to complete a task.
"Keith's first inclination is to go, 'Oh, is this too hard for you?"' Ruescher said in the deposition.
Ruescher said she felt angry and expressed that to Kennedy.
"'Would you ever say that to a man?' You know, 'Is it too hard?'" Ruescher said.
Todd spoke poorly of another woman on staff during a meeting, Ruescher said.
"He said about Maura [Saule], that the only reason that she has her job is because of her husband," she said.
In a May 2015 deposition, Kennedy admitted to watching porn in the office.  
Defamation/Retaliation
Ruescher claimed that her supervisors and the University falsely accused her of sabotaging a piece of code and that she did not perform her work well, according to the complaint. UVM's defense denied this claim.
She also claimed she was removed from her senior responsibilities and did not receive a promotion after complaining to Human Resources and the EEOC.
Ruescher said was terminated in April 2015 after she filed a lawsuit against the University in December 2014.
Ruescher was terminated in 2015, which she claimed is retaliation for submitting an EEOC complaint in December 2014, court documents stated.
About the Writer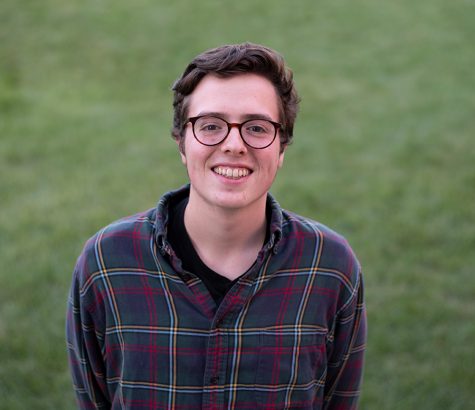 Sawyer Loftus, Editor-in-Chief
Sawyer Loftus is the News Editor for the Vermont Cynic. He is a junior History major with a passion for News. This past summer he was an intern in the...