Students manage COVID inconveniences
As students return to campus with the oppurtunity for in-person classes, some  don't feel that the University is totally on their side.
On Mar. 11, the UVM department of Residential Life recommended that students not return to campus after spring break, marking what would be the beginning of months of online classes.
Blaise Lah is a junior at UVM. He came back to Burlington at the end of the summer.
"If schools were to really care, if their number 1 priority was health and safety, they would show that more," Lah said. "At least, it seems UVM's number one priority is money, and number two is safety."
 After a remote end to the spring 2020 semester, UVM has taken precautions to have a somewhat in-person fall semester.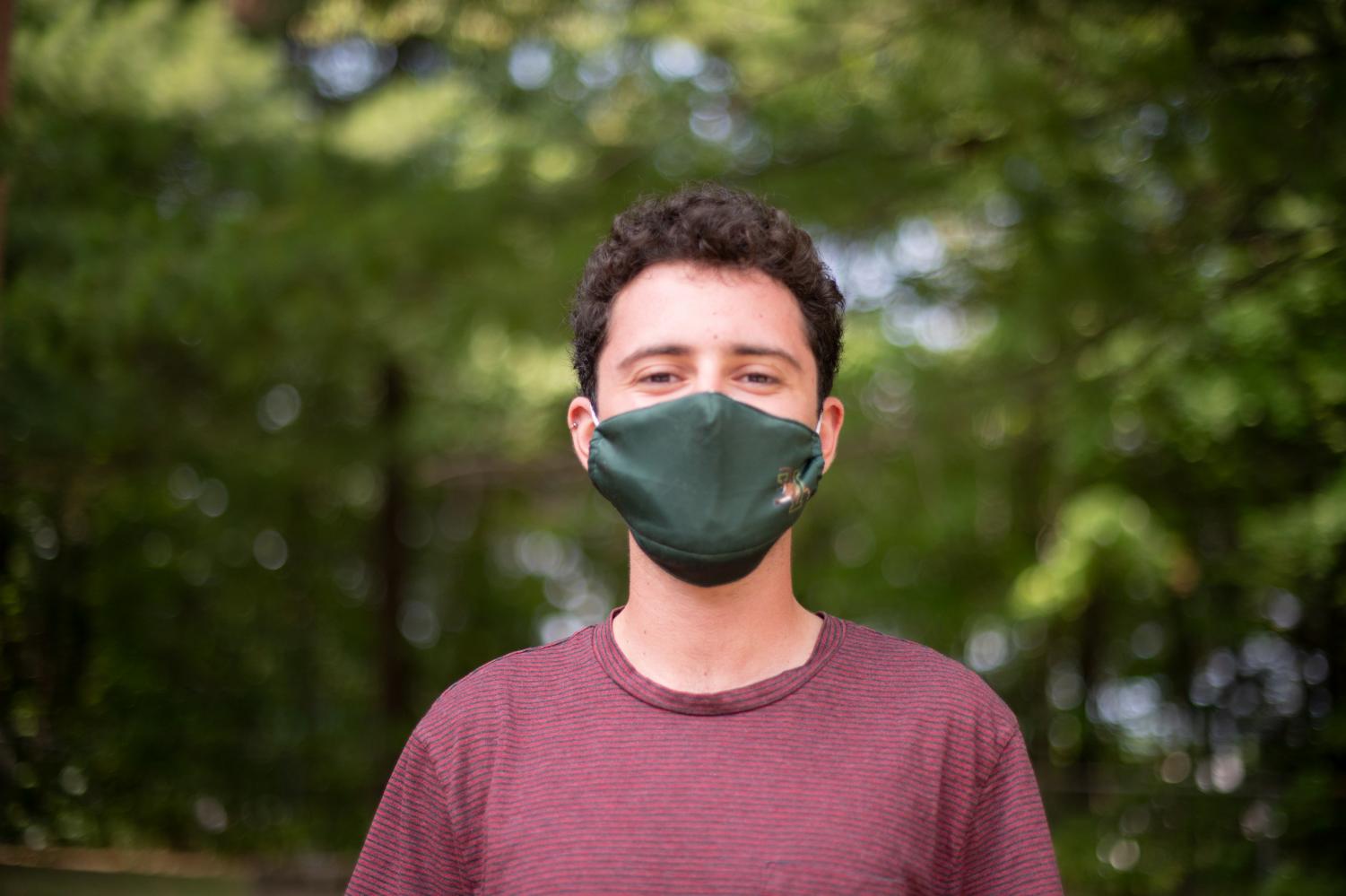 Sophomore Ben Harris likens it to a second first-year.
"You've got to learn everything again," Harris said. "I know where the Davis Center is and all that, but [the hard part is] learning how to have a social life and adapt to the changes."
Harris said that as his classes have been moved online, he has a newfound appreciation for in-person learning.
"I'm taking three in-person classes, and those are the classes I'm most excited about and most engaged with," Harris said. "I really did not thrive with online classes. It's just great to be back in Burlington."
Students have flocked back to campus. But even if they're here, they aren't totally buying in.
"Were set up to fail… we're a bunch of 18 year old's who've been locked up for six months, in the college dorms, and they say you can't go into each other's rooms and you can't do a bunch of other stuff, and we're going to punish you for it." Harris said.
Lah said she's conflicted about students being back on campus.
"I'm satisfied but I'm not happy. I'm glad to be doing classes but I don't know what the alternative would be," Lah said. "I don't know if they're doing their best and there's another alternative." 
Junior Claire Smith has been in Vermont since June, and said she feels much safer in Burlington than in her hometown, and much safer on campus. However, she has a strange feeling being back at UVM.
"If I see people out and about downtown, it's not strange because everyone's living there, but when I go to campus it's a weird in-between," Smith said. 
According to UVM spokesperson Enrique Corredera 857 students stayed on campus in non-emergency housing after spring break and before the Mar. 30 cutoff.
Smith was one of these students. She said that being at UVM now feels more like those two weeks this past spring than a normal, in-person semester.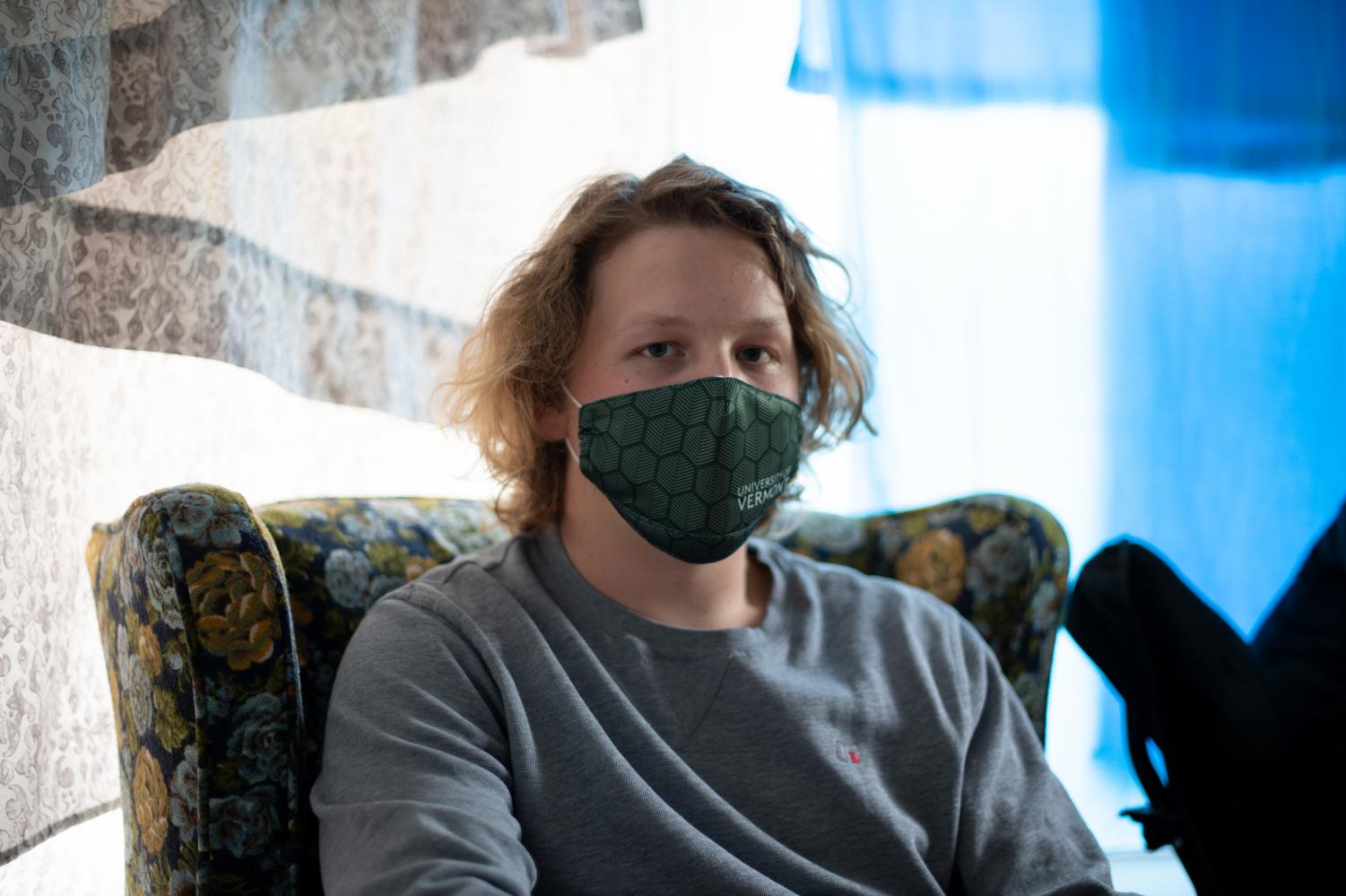 Lah was also on campus after spring break for a few weeks. Back in March, he said he felt the precautions due to COVID were an undue burden.
"It felt like everything came with a 'but', like you can get your mail, but you have to walk across campus and your CATcard might not work at the place." Lah said. "It wasn't super accommodating to the students."
Now he has warmed up to the measures in place to stop the spread of the virus.
"At this point there's been so many more obnoxious 'buts' from different organizations that the ones from UVM are just another thing to go through." Lah said, "I'm kinda used to it at this point."
For the time being, many students are following University protocol to stop the spread of COVID-19.
As the global pandemic continues, students await instructions from their universities on how to stay safe and healthy.