Some say educational quality worsened in pandemic, despite UVM's best efforts
Two years into the COVID-19 pandemic, UVM tries its best to support students while still building academic success, said Jennifer Dickinson, vice provost for academic affairs and student success.
Some students feel the learning experience is significantly different than pre-pandemic. Although in-person classes resumed, students may still struggle to engage and participate in class and some professors' expectations have changed.
"It's been really nice to be back in person, but college is not the same as it was at all compared to [before the pandemic]," said junior Abby Beckmann, an environmental science major.
Some finals shifted from traditional in-person exams to final projects, essays or online exams, which are less rigorous, Beckmann said. She believes the impacts of the pandemic on learning decrease the quality of a college education. 
Some professors cut content from the curriculum mid-semester, which provides students with a welcomed break, but simultaneously, a sense of potentially missing out on important information, Beckmann said. 
The lack of standardized practices and frequent changes to syllabi present difficulties, said junior Dani Flashman, a health science major. Three semesters into the pandemic, some professors still lacked procedures for COVID-19 absences. 
"I think a lot of people are questioning […] 'Should I be in college right now?'" Flashman said. "Am I really getting all that I can from it right now?"
The contents of a course stem from learning goals provided by the Dean's Office in each college or from an outside accreditor, said Bill Falls, dean of the College of Arts and Sciences.
Faculty have full control over creation and delivery of a syllabus so long as it meets these learning outcomes, Falls said. Professors can make any mid-semester changes as they see necessary.
"When there are modifications to the expectations in a class [… they] are done to still support the learning outcomes," said Nancy Mathews, dean of the Rubenstein School of Environment and Natural Resources. "That is the final word – did the students learn what we want them to learn?"
Students are still meeting these learning goals and getting an excellent education, Falls said.
Some colleges have additional external accreditors beyond the University, such as the College of Engineering and Mathematical Sciences, which is accredited by the Accreditation Board for Engineering and Technology. The results showed little to no changes in content, said Linda Schadler, dean of the College of Engineering and Mathematical Sciences.
The Grossman School of Business also has an external accreditor, the Association to Advance Collegiate Schools of Business, said Amy Tomas, director of the undergraduate program in the Grossman School of Business. 
"I don't feel that we are letting students [fall behind]," Schadler said. "We know these students are going to be building our bridges […] and we can't really have them graduating without the information they need." 
The heightened anxieties from living in a COVID-19-affected world are of significant concern and may also impact the educational experience, Falls said.
The administration urged professors to be flexible for this reason, Dickinson said. Faculty should think about ways to lower barriers to accessing learning for students to benefit the widest possible range.
UVM admin did not mandate specific regulations due to different capabilities between colleges, but asked professors to consider students' struggles and additional needs, Dickinson said. 
In practice, this often means changes to assignment types and deadline extensions. Staff should consider alternative assignments that assess critical thinking and deep knowledge rather than traditional means of testing, Dickinson said. 
Mathews believes any adjustments to content occur with the well-being of students, important concepts and essential skill-building in mind, she said. 
Dickinson recognizes this is not the college experience many people wanted, but students still obtain an education they need for the post-secondary world, she said. 
"College level experience should be focused on intellectual development, critical thinking, those transferable skills that aren't things you could look up on Google," Dickinson said. "I think that sometimes with a shorter list of things that you covered, you can still have that deep intellectual training."
The Cynic contacted Katharine Shepherd, dean of the College of Education and Social Services, who redirected the request to Assistant Dean Jane Okech. Okech was unavailable to be interviewed prior to publication of this article. 
The Cynic also reached out to Noma Anderson, dean of the College of Nursing and Health Sciences, who declined to comment, as she came into the role during the pandemic. 
Additionally, the Cynic contacted Leslie Parise, dean of the College of Agriculture and Life Sciences, who redirected the Cynic's request for comment.
About the Writer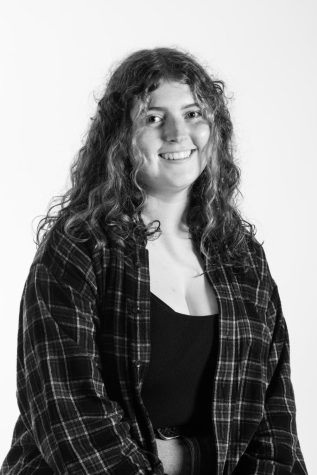 Halsey McLaen, News Editor
(She/they) Halsey McLaen is a junior from Groton, Connecticut, majoring in environmental sciences with a minor in reporting and documentary storytelling....