BREAKING: At least one UVM student has been suspended after breaking COVID policies, says mayor
At least one UVM student has been removed from campus for violating state and city COVID-19 policies, the city of Burlington announced in a press briefing today. 
At 2 p.m. Sept. 2 Burlington Mayor Miro Weinberger and Brian Lowe, Burlington's Chief Innovation Officer announced that all Burlington colleges have followed through with their public commitments to discipline students that break city and state COVID-19 policy, which includes full semester suspension for certain violations. 
When asked if there have been suspensions for both Champlain and UVM students, Lowe responded that: "Individuals have been removed from campus at all locations. There's some details there that matter, but yes effectively that has occurred." 
Lowe stressed the importance of discipline and said that daily reports are sent to UVM with police reports, infraction reports and any violations of the governor's orders. 
"We have been able to confirm that when there are known violations of the public health orders, we and our police have gotten involved from an enforcement perspective, and have been able to confirm that the colleges are following through and doing what they've publicly committed they intend to do." said Weinberger.
Lowe said that there has been one major infraction by a UVM student of the city's COVID-19 gathering limitation that caps outdoor gatherings at 25 people. He also said that there have been multiple disciplinary decisions by UVM, but that the city cannot speak to specifics. 
The mayor also announced that of the 9,855 Vault COVID-19 tests that were conducted prior to students' arrival on campus, eight UVM students tested positive for COVID-19 and had to remain at home. 
"Each of those eight positives is a potential outbreak avoided there, with those students staying at home until they no longer can infect others, and at that point, they can return," Lowe said. 
There are currently 11,000 total students back at UVM now including both undergrad and graduate students, said Weinberger. 
As students return to campus they are tested on day zero and day seven and weekly thereafter. These are PCR tests conducted by the Broad Institute out of Massachusetts, and if a student misses two of these tests they face suspension, said Lowe.
Although Lowe and Weinberger praised UVM President Suresh Garimella for holding true to his commitment to a 24-hour turnaround time on testing, the numbers posted to the UVM website are only updated weekly. 
As of 6:40 p.m. Sept. 2, the website numbers had not been updated since Aug. 19, showing that only 1,229 students had been tested. 
The website also shows that only 6,424 pre-arrival tests have been conducted with five positives, which differs from the information Weinberger announced earlier today.
Although the numbers are added daily to the state aggregate, the breakdown of which cases are occurring on UVM's campus remains unclear.
Leave a Comment
About the Contributor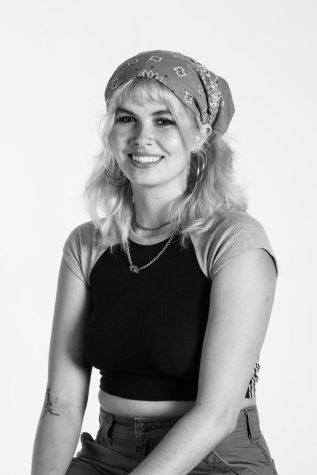 Ella Ruehsen, Editor-in-Chief
​(She/her) Ella Ruehsen is a senior environmental studies major with minors in political science and reporting and documentary storytelling. Before becoming...