Course syllabi to be added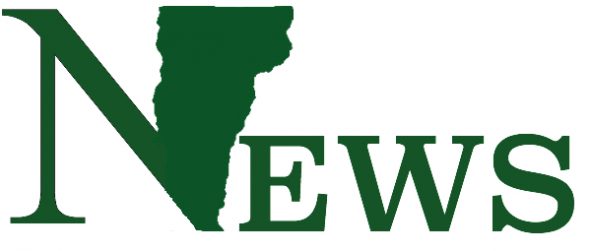 Students may be able to see course syllabi as early as next semester.
Unlike most other schools, UVM professors don't have a deadline for releasing information about courses for the upcoming semester, SGA President Jason Maulucci said.
"A lot of universities give students class syllabuses as soon as they're created," Maulucci said. "Whether we get a syllabus or not, we just want the information that's in the syllabus. Some faculty are concerned about giving this out, but we feel that students deserve to make informed choices about their classes."
SGA has been working with Dean Patricia Prelock of the College of Nursing and Health Sciences. She has taken on the issue as a priority, Maulucci said.
"Our goal is to provide a clear message to our faculty colleagues about the importance of this request," Prelock said. "It's part of our commitment to academic excellence and to provide support for faculty in making this as simple and as easy as possible to do this year, and in the years to follow."
Professors like to have extra time to think about how they are going to change their courses and assignments based on feedback from student evaluations, Prelock said. Many likely use the breaks between semesters to tweak their class syllabuses, however the SGA has voiced that this takes away time for students to figure out what classes are right for their schedules.
Brainstorming and discussion for how this will be done are still taking place, Maulucci said.
"Things are still in communication, but it's our expectation that for the next course registration period, the information will be there," he said.
Maulucci has been working with junior David Brandt, chair of the academic affairs committee, to communicate with college deans and faculty senate.
"Currently, the SGA is working with the student affairs committee of the faculty senate to restructure the expanded course description that each course is required to have," Brandt said. "We've been working with the deans to make sure that once instructors actually have the opportunity to put more information into the course description, they will actually do so."
So far, Maulucci said faculty have been compliant and helpful with the talks for early course information.
"The deans and the provost have been great; they're very supportive of the idea," he said. "It's just turning this into action that's difficult. At the end of the day, it's up to the deans and department chairs to enforce it, but they're showing us every signal that they're taking it very seriously."
Maulucci said the main issue with faculty not putting out their course information sooner is it's not in the culture of UVM, and never has been.
In the Fall of 2010 the SGA staged a boycott of course evaluations in an effort to publicize the untimeliness of course information availability, Brandt said.
The SGA wrote a letter to the Provost asking for course information at registration time, demanding that if a deadline was not met, they would ask students to boycott course evaluations, SGA Advisor Patrick Brown said.
This demand was not properly coordinated and communicated, Brown said, and ultimately was not successful.
"The original letter to the Provost did not arrive in a timely manner, so the Provost did not respond by the time requested as the arrival of the letter only gave a few days to respond," Brown said. "The SGA attempted to get students to not fill out course evaluations for that Fall semester, but some students refused, and others didn't know there was even a boycott going on."
After years of discussion between faculty and students, agreements are finally being made.
"As far as where we are and what progress we have made, I think we'll see an improvement for next registration period," William Falls, dean of the College of Arts and Sciences, said. "I firmly believe that the faculty want to help students make informed decisions.  Appealing to faculty and helping them to understand how valuable the information is to students is the best approach."