COVID-19 test results delayed just before Thanksgiving break
COVID test results have been delayed due to an issue at the lab that processes UVM's tests following a week of record-high case numbers at UVM.
The delay comes just as students are returning home for Thanksgiving after they were encouraged to get tested 48 hours before leaving campus or Burlington. 
Gary Derr, vice president of public safety and operations, announced the delay in a Nov. 20 email to students, stating that it was due to an issue at the lab but has been exacerbated by a record number of tests submitted this week.
"We learned late yesterday that the lab that processes Coronavirus tests results for UVM and a number of other universities had to suspend operations to address a procedural issue," he stated. "The problem has been resolved and the lab is again processing tests."
Derr explained that the break in service meant that individuals who tested on Thursday, Nov. 19 would not receive their results until later in the day Saturday, and also stated that the delay is expected to continue into the weekend.
While test results typically come in roughly 24 hours after the test was taken, students said they had not received their Wednesday test results by Friday. 
"Has anyone who tested on weds also not received their covid results yet?" wrote one student in the Class of 2021 Facebook group Friday morning.  
Derr stated in the email that students should have their results by the end of the day Friday, and one student commented on the Facebook post around 7 p.m. that they had received their results.
As students depart from campus and Burlington to return home to various states across the country, cases at UVM, in Vermont and across the nation are rising. 
88 new positive cases of COVID-19 were announced Friday, Nov. 20 in Vermont, 39 of which were in Chittenden county. 
Burlington Mayor Miro Weinberger cautioned Burlingtonians Nov. 21 to be safe and heed the Governor's emergency orders announced Nov. 13 that asks Vermonters to limit contacts with other households.
"We are in a critical period — one of the hardest periods of the pandemic, when we are all tired of tough restrictions," he stated. "At the same time, what we know about this virus is that our actions can change this trajectory." 
Test results have also been increasing dramatically at UVM. The weekly test report reflecting results received between Nov. 9 and Nov. 15 indicated that 35 community members tested positive for COVID-19, more than tripling the previous record for highest cases reported in one week at UVM.
Despite the rise in cases, UVM still continues to only provide weekly testing reports, not daily, even though daily testing results are generated and returned to students individually as well as reported to the state for their daily totals. 
When asked for an update on positive tests received four days after the record-high 35 cases were announced, UVM spokesperson Enrique Corredera stated that the weekly test results would be posted on Monday, per usual.
"Since August, the university has been publishing a weekly report," he stated. "If there ever were a public health reason to diverge from that, we would do so."
However, two weeks earlier, Annie Stevens, vice provost for student affairs, did update students on a rise in cases mid-week, days before the weekly testing report was released. 
Stevens announced Wednesday, Nov. 4 in an email that six students had tested positive for COVID-19. 
Despite the fact that 29 more community members tested positive in the following testing cycle, students were given no mid-week updates. 
UVM has remained steadfast in its refusal to provide more frequent test results since September. 
When the Cynic asked the University why it could not post the daily numbers that it reported to the state, Corredera stated in a Sept. 4 email that the University itself does not send daily testing information to the Department of Health, but that the lab UVM uses does. 
However, when the Cynic reached out to the Department of Health in September to see if they could provide daily testing numbers, they said they did not have them, and referred the Cynic back to Corredera.
Leave a Comment
About the Writer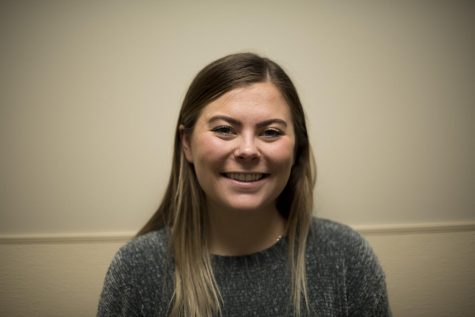 Emma Pinezich, News and Sports Editor
Emma Pinezich is a senior Political Science and French double major from New York. She started working for the Cynic as an illustrator in her first year...