Despite promise of daily test results, UVM, city and state cannot produce numbers
The University of Vermont will not release comprehensive data each day about the deadly virus' spread throughout the UVM community, despite claims that they are committed to a 24-hour test result turn around.
And contrary to reassurance that the University is delivering on this front, neither the City of Burlington nor the Vermont Department of Health will share those numbers either. 
During this weekly testing cycle, 11,466 students were tested.
One week into the first semester, three off-campus students and seven on-campus students have tested positive for COVID-19, according to the University's weekly test report. 
Zero faculty or staff have tested positive.
Although test results are only being released on the Return to Campus website once a week, UVM President Suresh Garimella committed to daily test results in his Aug. 10 letter to Burlington Mayor Miro Weinberger, raising questions as to why the results can't be released daily. 
"President Garimella had committed to that 24-hour turnaround, and that turnaround seems to be holding up," said Brain Lowe, Burlington's Chief Innovation Officer at a press briefing Sept. 2.  "To date, the integrity of the program seems strong,"
After the press briefing Sept. 2, the Cynic reached out to the City asking for the daily number that the city touted was coming in from UVM. 
But Lowe said the city government only receives weekly test results from UVM.
"We don't get daily numbers either," he stated in a Sept 3 email. "The weekly update they provide should have total tests, and since Champlain and [the Dept. of Health] do provide daily updates, a good approximation of UVM's daily numbers can be found if needed."
Burlington Mayor Miro Weinberger said UVM's testing information is shared with the Department of Health daily and will be included in the Department's total daily reporting.
However, when the Cynic reached out to the Department of Health, they claimed they also could not provide daily numbers.
"UVM would have the details on testing numbers," stated Ben Truman, Public Health Communication Officer at the Department of Health in an Aug. 29 email. "Results are reported to (the Department of) Health, but we report aggregate and wouldn't have it by the school. Whether to do so is a point under current discussion."
But UVM has not provided details on testing numbers, despite numerous requests from the Cynic, saying instead that the tests go directly from the lab to the Department of Health.
"These are weekly reports." UVM Spokesperson Enrique Corredera stated in an Aug. 28 email. "There will be another report next Thursday."
When pressed further as to why UVM does not have the daily numbers, Corredera stated in a Sept. 4 email that the University itself does not send testing information to the Dept. of Health. 
"The University does not send test results," he stated in the email. "The Vermont Department of Health receives test results directly from the lab (as any other lab that processes samples taken in Vermont is obligated to do) as soon as they become available and incorporates the data into its daily dashboard."
Corredera did not respond to requests for further clarification.
Beyond a lack of public daily testing reports by UVM, the Cynic has found several discrepancies with the testing information provided. 
On Aug. 15, according to UVM's website, the weekly UVM net new positive COVID-19 cases included one staff member and five off-campus students. However when the cumulative totals for cases was updated Sept. 3, it showed that no faculty or staff has tested positive for COVID-19 since Aug. 7.
Also according to UVM's weekly reports, 9,701 students were tested pre-arrival, eight of whom tested positive for the virus. However, Lowe stated a day before in a Sept. 2 press conference that 9,855 Vault tests that came back, 154 students than UVM reported.
The discrepancy is due to a delay in turnaround times, Corredera stated in a Sept. 4 email. 
"There is some lag between the time a test is taken and the result is received that accounts for the difference since students need to ship the samples to the lab for processing," he stated. 
A presentation at the Sept 2. press conference also stated that 11,000 students are back on campus for the fall semester, showing that the University has not received pre-arrival test results for over 1,000 students. Based on this week's test results, 11,466 students were tested.
However, according to Corredera, the University does not know the exact number of students enrolled at this time.
"We have about 1,400 undergraduate students who have chosen the stay-at-home option," he stated in an Aug. 31 email. "We will not have final enrollment numbers until a few weeks into the semester."
View Comments(1)
About the Contributors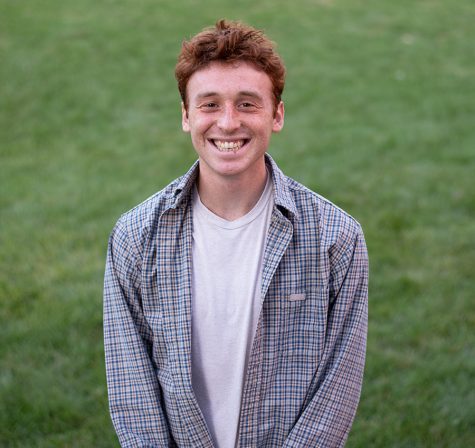 Alek Fleury, Managing Editor
Alek Fleury is an English and Political Science double major from New Jersey (the greatest place on earth). He dedicates most of his life to being the...