UVM to host Johnson and Johnson vaccine clinic in Patrick Gym
UVM announced it will open a vaccination clinic in the Patrick Gymnasium administering the Johnson and Johnson vaccine to students  in addition to relaxing its guest policy for on-campus and off-campus students.  
Gary Derr, VP for operations and public safety, announced in an April 28 email to students that UVM is hosting the clinic from 10 a.m. to 4 p.m. May 2 in partnership with the Vermont Department of Health and Walgreens pharmacy. 
The email also announced a change in UVM's guest policy for on-campus students. 
"Students in traditional-style rooms can have one guest per occupant of the room, and everyone must wear masks," the email stated. "Students in suite-style rooms, defined as spaces with a shared common room, can have two guests per suite (not per resident). Everyone must wear masks."
Guests must be current students living on campus, Derr stated. 
For off-campus students, fully vaccinated individuals and households are now able to gather with other vaccinated individuals and households, the email stated. 
Fully vaccinated is defined as 14 days since your final vaccine dose. 
Unvaccinated households may get together with one other unvaccinated household and as many vaccinated individuals and households as they wish, the email stated.
While face masks are required for on-campus students, they are not required for off campus students with the change in guest policy.
"Facial coverings/masks are not required but are strongly encouraged, and you should remain 6 feet apart," the email stated.
Despite the recently updated guidance from the CDC that fully vaccinated individuals no longer need to mask outdoors, UVM is still requiring everyone to wear masks outdoors regardless of vaccination status, the email also stated. 
The vaccine clinic this Sunday will occur just three days after all students are officially eligible to register for the vaccine, according to the email. 
The email stated that students should first register with the Vermont Department of Health and then schedule an appointment at the gym. Sign-ups opened up at 8 a.m. Thursday morning. 
The email also stated that students who test positive or develop symptoms of COVID-19 on or after May 9 will not be able attend in-person commencement. 
"We are still seeing COVID-19 cases on and off campus, so diligence in following our public health principles is critical," the email stated. "Now is the time to be extra cautious!"
About the Writer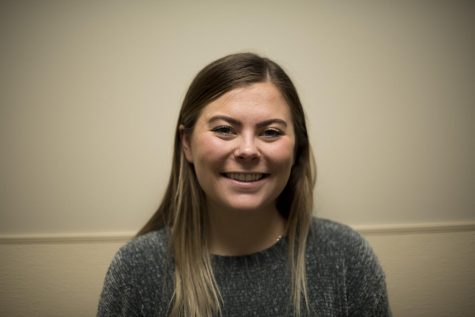 Emma Pinezich, News and Sports Editor
Emma Pinezich is a senior Political Science and French double major from New York. She started working for the Cynic as an illustrator in her first year...