UVM picks NHL assistant coach as new men's hockey coach
UPDATE 10:20 p.m. April 15: UVM Athletics has officially named Todd Woodcroft as the next head coach of UVM's men's hockey team, according to an April 15 press release.

UVM Athletics notified the media of the decision late Tuesday day night after news broke of an offer earlier in the day.

Video courtesy UVM Athletics.

Original story below. 

An ESPN sportscaster known for his knowledge of men's college hockey tweeted UVM has offered the men's hockey head coach position to an assistant coach of an NHL team.

John Buccigross, co-host of SportsCenter which airs nightly on ESPN, took to Twitter April 15, stating that Todd Woodcroft, currently an assistant coach for the NHL's Winnipeg Jets, is UVM's pick for the head coach position.

"I'm hearing the Head Coach position at Vermont (@UVMmhockey) has been offered to Todd Woodcroft. In his fourth season with the Winnipeg Jets in his role as Assistant Coach," the tweet states.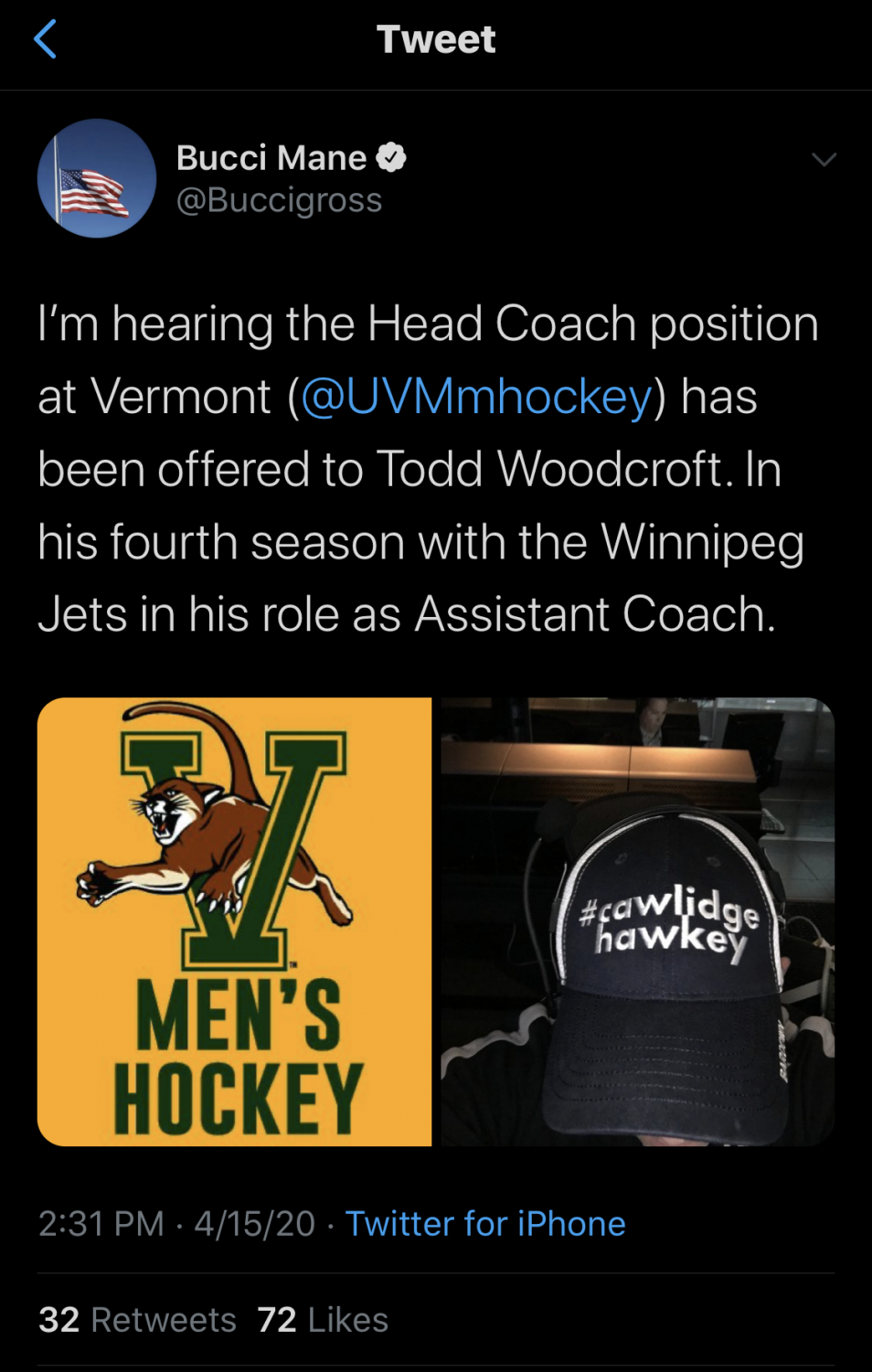 Buccigross followed his first tweet up with a second, stating the news would likely be made official this weekend, but that Woodcroft first wanted to talk to the players.
Woodcroft has been with the Jet's for the last four seasons, according to the team's website and would be joining the Cat's after current coach Kevin Sneddon announced he would be retiring at the end of the 2019-2020 season.
Sneddon has been the head coach for UVM men's hockey for the last 17 years.
In his 17 years at UVM, Sneddon's teams have had six seasons with a winning record in conference play. He coached the team to the Frozen Four in the 2008-09 season.
Additionally, his team had three NCAA appearances.
UVM Athletics declined to comment on this story at this time.
Leave a Comment
About the Contributor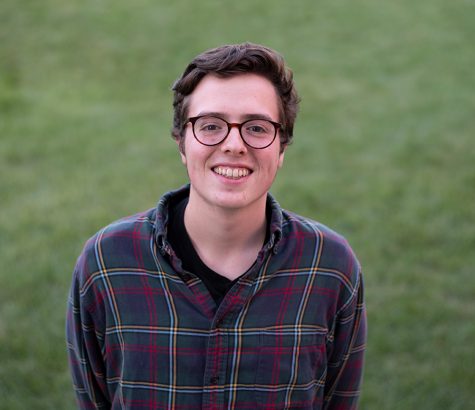 Sawyer Loftus, Editor-in-Chief
Sawyer Loftus is the News Editor for the Vermont Cynic. He is a junior History major with a passion for News. This past summer he was an intern in the...