UVM to transition to digital CATcards for building access, payments
UVM will not issue CATcards with communication chips to incoming first-year students due to a global chip shortage, according to the CATcard Service Center website.
The CATcard Service Center was unable to acquire the cards in time for students to move in, and is instead recommending that students add their CATcards to their phones, said Mark McKenna, director of the CATcard Service Center.
"The long story short is there's a global shortage of the chips that go in the cards," McKenna said.
Allegion, the company that manufacturers the blank stock that CATcards use, repeatedly delayed the projected delivery time after the original order in March 2022, McKenna said. In the months leading up to the start of the fall semester, the cards had still not come in.
"They were saying, 'you know, honestly, we're looking at the end of September, maybe the middle of October,'" McKenna said. "That's just no good."
U.S. Commerce Department estimates show that demand for chips in 2021 was far more than what factories were able to produce, even if the factories had been running nearly non-stop, according to a Feb. 10 Associated Press article.
The communication chips used in UVM's CATcards are a type of card that can connect to scanners across campus and securely identify the student, McKenna said.
The chipset used in most phones is compatible with these same scanners, and with the GET Mobile app, students can load their UVM account information into their phone, allowing them the same functionality as a physical CATcard, he said.
The CATcard Service Center will still issue physical cards this year for identification purposes and systems that only read the card's magnetic stripe, such as Green Mountain Transit buses and off-campus Cat$cratch usage, McKenna said.
Many of these magstripe-only cards were left over from before UVM began using chip cards, McKenna said.
"Some people feel better to just have that piece of plastic in their hand and we had all that old stock anyways, let's use it," McKenna said.
Because cards with chips will not be issued, the University is instructing new students and students who have lost their CATcards to add their UVM credentials to the Apple Wallet or Google Pay app on their phone so they can access UVM buildings and services, the website states.
Students whose phones do not support mobile CATcards should reach out to the CATcard Service Center, as there is a limited supply of cards with chips available for students without the necessary technology, McKenna said.
Phones that do not support mobile CATcards include iPhones produced earlier than the iPhone 6s, as well as phones with non-U.S. SIM cards, McKenna said.
Going forward, the CATcard Service Center wants students to use their phones rather than physical CATcards for campus access and to transition services that require the magstripe to be compatible with phones over the course of the next year, McKenna said.
"Hopefully, by the time that comes around, everybody will be so happy with digital, we won't even have to make a piece of plastic anymore," McKenna said.
The CATcard office is trying to make the card access process as simple as possible, he said.
For some students, the switch to digital has been a positive one, first-year Luke Schwartz said.
"Honestly, it's so nice to be able to just walk up [to a scanner] and not have to pull out a card," Schwartz said.
However, some first-years, like Schwartz, said they had not received a non-chipped physical CATcard, and were unsure of the process to obtain one. Schwartz has not received any information on where they would be available, he said.
"Most students seem to know where the [CATcard Service Center] is, but they don't know what they can do," said first-year Polina Zubarev. "Students don't seem to know that they can get a physical card without a chip."
The CATcard Service Center is open from 8 a.m. to 4 p.m. on weekdays in the basement of Billings Library and can be contacted at (802) 656-4509 or [email protected].
About the Contributor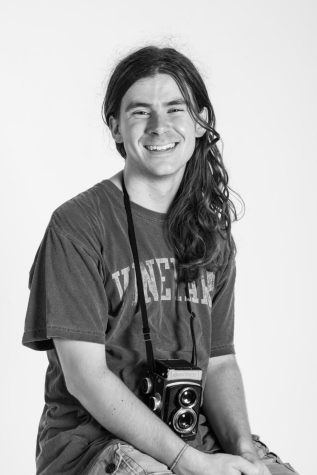 Mac Mansfield-Parisi, IT Editor
(He/they)

Mac Mansfield-Parisi is a senior from Merrimac, Massachusetts, majoring in electrical engineering. He has been part of the Cynic photo section...