In win for protesters, one Burlington Police officer agrees to resign
One police officer involved in a controversial use of force incident will leave his post at Burlington Police Department after 29 days of relentless protest by activists demanding his firing outside Battery Park. 
Sergeant Jason Bellavance, who was involved in a Sept. 2018 use of force incident, will resign effective Oct. 5 in an agreement between the Burlington City Council and Burlington Mayor Miro Weinberger. 
"We've heard loud and clear from at this point thousands of community members for the desire of these officers to be off the force," said City Councilor Jack Hanson who cosponsored the resolution. "I really want to acknowledge and honor all those who have been working so hard on this." 
Bellavance will receive separation pay of $300,000, approximately three years' salary, and three years' service towards retirement according to the resolution.
Although protesters had pushed for Bellavance's firing, the City claimed that under city law, only the police chief can fire officers. 
The resignation is a win for demonstrators- many of them UVM students- who have vowed to maintain occupation outside the police department and to march down church street daily until their demands are met. 
"None of this would have happened if it wasn't for… the people coming out to the streets in our state and all around the nation," said Representative Brian Cina, who serves in the Vermont legislator. "Every major reform in the history of our nation has come as a result of this kind of social action." 
However, for many protest leaders, Bellavance's resignation is only the beginning in terms of reform that needs to be done.
Burlington Police Department Accountability, an activist group in Burlington that has been co-organizing the protests, released a statement following the passage of the city council resolution Sept. 21.
"The removal of one violent officer is an important first step, but it is not nearly enough. We will continue to raise our voices and resist the current corrupt system until all violent officers are removed," it stated.
 The statement emphasized that the city of Burlington must take action against two other officers, Cory Campbell and Joseph Corrow, who were involved in separate use of force incidents in early 2019.
Corrow, alongside Bellavance, knocked two Black men unconscious in two separate incidents in late 2018 and early 2019.
Douglas Kilburn died after Campbell punched him in March 2019 during an altercation outside UVM Medical Center. Although he was disciplined for swearing, he did not receive retribution for use of force.
However, in addressing the resolution during the city council meeting Monday, Mayor Miro Weinberger made clear he will not support agreements with the other two officers.
"Their uses of force were found to be consistent with policy and training that were in place at the time," Weinberger said. "They had been with the BPD for only a few years at the time of the incidents, and deserve a chance to show the public that they can serve the community in a manner consistent with Burlington values."
During the meeting's public forum which took place just before the vote, several UVM students along with other community members urged city councilors to act on the protesters' demands.
"It is our job as city residents and people that care about public safety to act on these issues here in our community," said UVM Senior Avery Lentini. "Our community at the park is strong and clear—we will hold the BPD accountable, we will hold city leadership accountable, and we're watching." 
Community members continued to gather and protest police violence in Battery Park following the resolution's passage, stretching into the 33rd day Sept. 24.
Leave a Comment
About the Contributor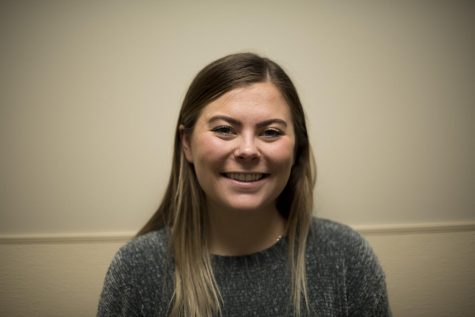 Emma Pinezich, News and Sports Editor
Emma Pinezich is a senior Political Science and French double major from New York. She started working for the Cynic as an illustrator in her first year...