Abortion rights, Congressional representation dominate midterm election discussions
The 2022 midterms on Nov. 8 hold vital importance for the state of the country, according to student political leaders and two UVM political science professors. 
Races for Vermont's Congressional representatives as well as statewide and local offices will be on the ballot on Tuesday, according to city sample ballots. Voters will also consider amendments to Vermont's Constitution as well as funding for the construction of a new high school in Burlington.
"The first thing Gen Z can do to influence elections is to vote," stated political science professor Deborah Guber in a Nov. 3 email. "Ultimately, decisions are made by those who show up." 
Republicans have incentive to win control of one or both houses of Congress, and historically, the President's party loses seats in Congress during the midterms, Guber stated.
In Vermont, voters will consider Proposal 5, also known as the Reproductive Liberty Amendment. The purpose is to amend the state's constitution to ensure every Vermonter has personal reproductive liberty.
"Democratic voters may well be energized to protect reproductive rights, given the Supreme Court's decision to overturn Roe v. Wade this past summer, though that energy could be sapped by high inflation and a rather unpopular president," Guber stated.
Political science professor Jack Gierzynski cited judicial appointments, national abortion legislation and taxes as the issues on the national level that may be most affected by the midterm results.
Midterm elections have a significant impact on the direction of the country, Gierzynski said.
"I think one of the problems in our culture right now, more broadly, is how cynical people are about the extent to which elections make a difference," Gierzynski said. "I would say check your cynicism at the door and vote."
The larger implications of the 2022 midterms are long-term legislation and the willingness of Congress to certify the 2024 presidential election following the discourse over the 2020 election results, said senior Michael Gutterman, president of UVM College Democrats.
"I think that we're in a situation where the country is on edge economically, and [it's] on edge socially," Gutterman said. "In order to solve that, you need to vote for people that are actually working to solve that."
UVM Progressives is looking forward to winning a majority large enough to override gubernatorial vetoes, said member Aspen Overy, a sophomore. They also said that the organization is looking forward to more progressive representation in the Vermont Legislature.
The election plays a role in stopping a nationwide rise in homophobia and transphobia, Overy said. They also mentioned the group's support for Proposal 5.
The UVM Young Democratic Socialists of America has been focusing on electing progressive candidates to the legislature, said sophomore Trey Cook, the club's secretary-treasurer. He also mentioned the RLA and Proposition Zero, which he said would create popular initiatives for the city of Burlington.
"The best challenge to Republicans that's put together right now is a liberal elite theory of power where we just get really nice people elected and then we cross our fingers and hope that they follow through and they do the right thing," Cook said. "And I don't think that's sustainable."
Elite theory refers to the idea that nearly all political power is held by a small subset of people that come from a shared privileged background, according to Auburn University. 
UVM College Republicans did not reply to the Cynic's multiple requests for comment.
For more information on the election, including polling locations, hours and sample ballots, visit Burlington's election website.
About the Writer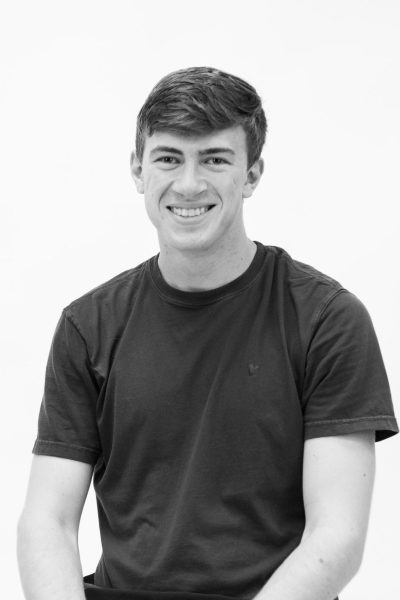 Andrew Gould, News Editor
(He/him)

Andrew Gould is a sophomore mechanical engineering major from Springfield, VT. He started at the Cynic as a news reporter. In high school,...