City council discusses housing and UVM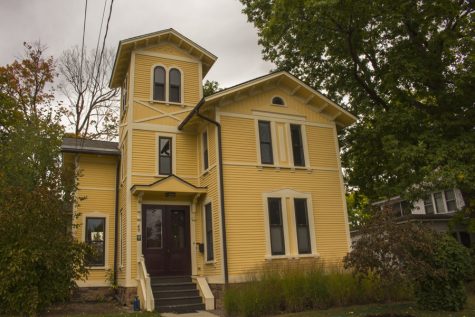 As city council elections have come to an end, the new council is looking toward tackling housing and development during its first term.
Housing has been an issue in Burlington for decades, and the new city council is emphasizing the need to develop new housing for both students and families.
"Housing was a problem in the '80s when I got here; it's a bigger problem now," said Joan Shannon, South District city councilor.
Housing quality, as well as the relationship between students and the community, have been issues over the decades, Shannon said.
"So many of us were UVM students," Shannon said.
As students they experienced the same housing issues current students are facing today, she said.
Senior Nicole Reber said she was concerned over the process of finding housing.
"They tore down the shoeboxes on Central campus, which created a giant need for off-campus housing," Reber said.
"It was pretty cutthroat trying to find housing," Reber said.
In November 2016, Burlington voted in favor of redeveloping the downtown area, which includes rezoning and adding new funding for projects, according to the ballot results.
The new developments will accommodate both living spaces and offices for the UVM Medical Center, Shannon said.  
"It will be interesting to see if [building the downtown project] opens up some options for students," she said, "so you don't have to pay top dollar for really crappy accommodations."
"It's an easy argument that some city politicians make, that all UVM students should live on campus," SGA President Jason Maulucci said, "but that's not how it works here, and it's not how students want it to work."
Maulucci said More housing should come from the city, Maulucci said.
"Ten years ago, [the University] built the UHeights facilities," he said. "Right now, we're building the new residence hall that's going to add 700 beds."
Maulucci supports recent projects by the city, he said.
"The new downtown development will increase housing substantially, but there's still so much work to be done providing more affordable housing for students and working families," Maulucci said.
The city council has worked with SGA in the past to tackle student issues in the community, he said.
"Having a lot of young people in the community brings a vibrancy to the community," Shannon said. "Students are an asset to the community. We'd just be a bunch of old folks without you."
The relationship between the city and the University is mutually beneficial and dependent, Maulucci said.
Communication between residents and students is a priority for the community, said Jane Knodell,  south district councilor.
Knodell was re-elected for city council's south district and is a professor of economics at UVM.
"Let's make it better for everyone," she said. "If we can continue to build more housing on campus, it's good for students and the University."
During the city council election, student votes were particularly important due to the low student voter turnout, Knodell said.
"It was a very rigorous and active campaign, and I was humbled to be elected again," she said. "What I heard at the doors is people want high wages and low rents."
She looks forward to working with other city councilors to address the issue of housing during her next term, Knodell said.
View Comments(1)
About the Contributor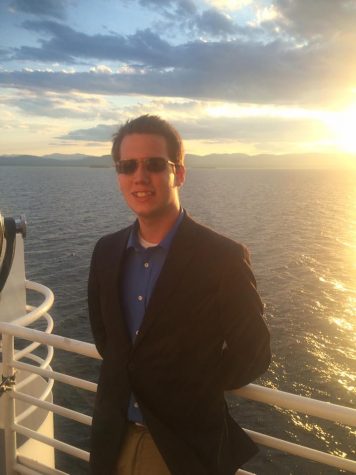 John Riedel, Senior Staff Writer
John Riedel has been a staff writer for the Cynic since August 2014 and was News Editor from November 2015 to January 2017. He has covered environmental...