FSL loses tax-exempt status, numbers drop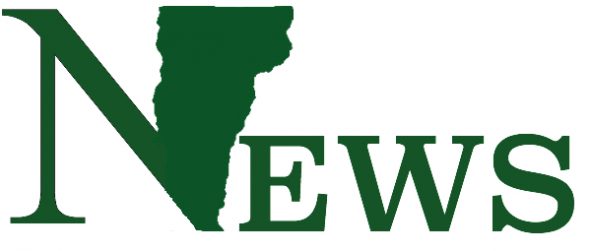 UVM fraternities and sororities are facing a decrease in membership following the loss of their property tax exemption.
On Jan. 1, a 2014 state law that repealed Greek organizations' exemption was enacted.
Sigma Phi fraternity is already feeling the effects of the tax, namely in decreasing membership numbers, incoming president junior Drew Steinberg said.
"It's not overwhelming, but enough to make us sad," Steinberg said. "[Decreased membership] is directly related to an increase in dues, which is directly due to the property tax."
In 2013, the Vermont Legislature voted to tax 10 Greek homes for the first time in over 100 years to increase state revenue.
Members of fraternity and sorority life feared losing their homes at the prospect of a tax, according to an Oct. 20 Cynic article.
While Steinberg initially feared Sigma Phi would have to sell its College Street property, the fraternity's home since 1903, the increase in dues was much less than what had been anticipated, he said.
They also felt their contributions to the community, over $120,000 in fundraising and 21,000 hours of community service per year, benefitted the community more than a tax, the article states.
Now, Greek organizations' contributions to philanthropy and community service, the cornerstone of last year's final push for tax exemption, will suffer this year, Steinberg said.
"The community won't get that extra bag of donated clothes, that extra bag of donated blood," he said. "It takes away from the community."
State Sen. Tim Ashe, former chairman of the Vermont committee of finance, said that the tax was not meant to punish fraternity and sorority life, but to ensure equity between students and organizations alike, the article states.
Ashe said fraternities and sororities should not qualify for the property tax exemption that applies to properties owned by other non-profit organizations including the YMCA, the American Red Cross and certain veterans' organizations.
"We tried to identify those exemptions or advantages which might not have a good policy justification anymore," Ashe said in a May 2014 interview. "Some of them made sense at a point in time, but they don't continue to have that kind of value."
Members of UVM fraternities and sororities disagreed, arguing that Greek organizations contribute to the Burlington community and deserve the tax break in letters to state legislature and on a student-created website, savegreeklifeatuvm.com.
Last year, members of FSL and SGA lobbied at the statehouse in attempts to stop the tax from going into effect, according to a May 3 Cynic article.
State Rep. Barbara Rachelson sponsored a bill in the 2015-2016 session to try to reinstate the exemption status.
"It didn't get traction, which was disappointing," Rachelson said. "Things are financially tight in Montpelier. Right now, a lot of people are seeking funding."
While Rachelson said UVM and the city of Burlington are unlikely to work on the exemption issue this year, she hopes the community sees this as an ongoing issue linked to the larger Burlington housing shortage.
"It's going to take everyone putting their heads together," she said.
Rachelson would like to see how fraternities and sororities in other states have worked with their cities and universities to come to an agreement, she said.
"We have so many new leaders in Montpelier," Rachelson said. "I think letting the dust settle and seeing what the impact of the new national government is will be helpful."
Steinberg was less hopeful.
"There's nothing more we can do this year," he said. "There's nothing we can do to stop it. We just have to pay for it now. We have to pay for it literally and figuratively."