Student protestors fill last session of board of trustees to push divestment
Student protestors filled the seats in the Livak Ballroom, leaving standing room only Oct. 26, at the last session of the UVM board of trustees' annual October meeting.
Student group Organize, a group focused on pushing UVM to divest from fossil fuels used the period of public comment Oct. 26 to say why they think UVM should divest.
However, in yesterday's board of trustees meeting, the board said they will not divest.
Senior Emi Assing, a member of the group said that it is a shame that UVM has made a lot of environmental research, but won't divest.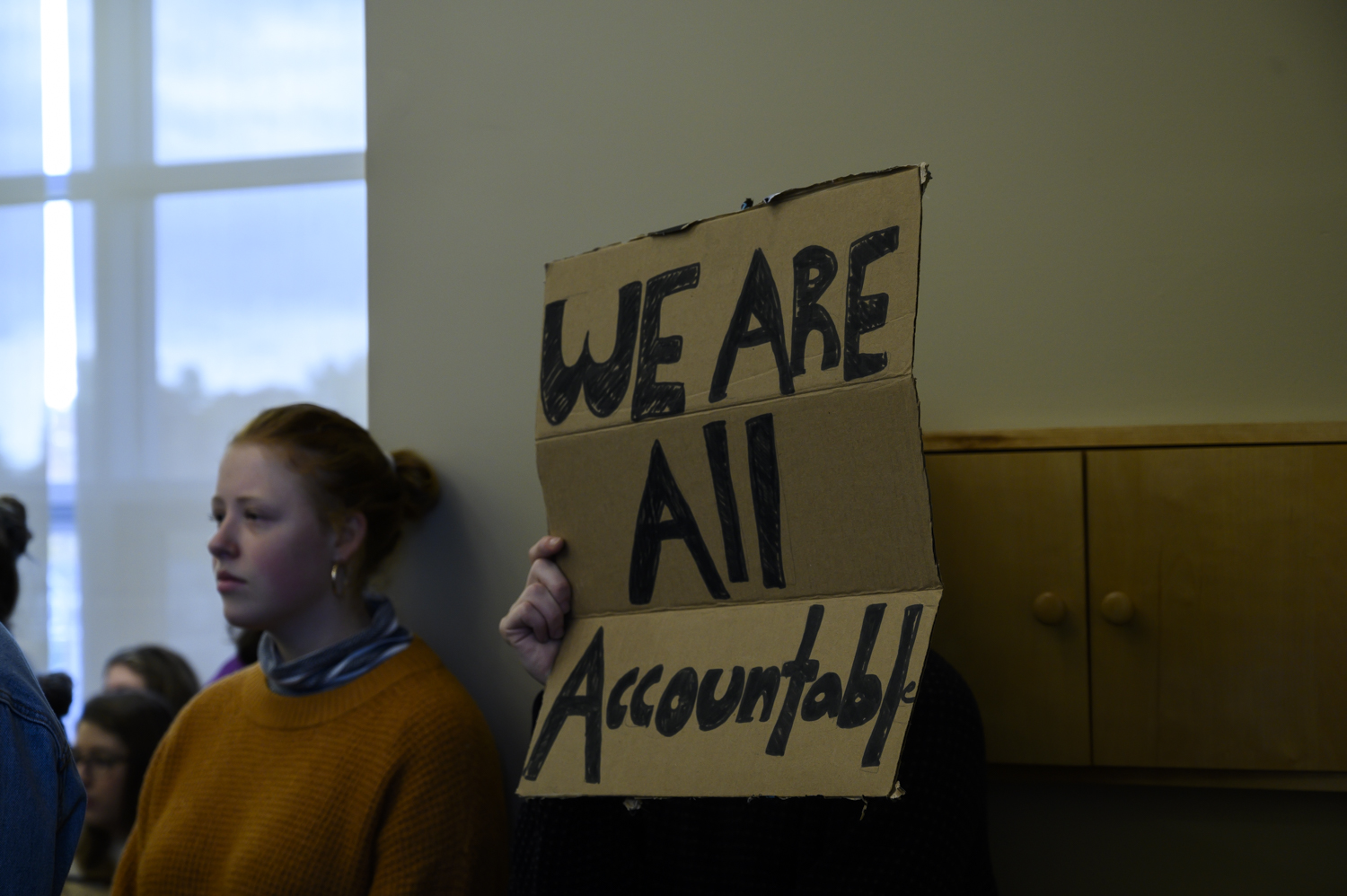 "The University of Vermont produces some of the most cutting edge advances and forward-thinking environmental research in the world," Assing said. "It's a shame to me that we have not followed our own advice about the danger of fossil fuels and the renewable future that lies ahead."
Organize created a petition demanding the University divest from the top 200 fossil fuel companies in two years, divest from all fossil fuels within five years and all indirect investments in fossil fuels within eight years, according to the petition.
Assing, sophomore Sarah Sciortino, Betsy McGavisk '19 and junior Christopher Harrell spoke directly to the board, while other members of Organize watched, with signs in hand.
"As of last night, we have 2,076 signatures and counting on our petition for UVM to divest all gathered over the last five weeks," Sciortino said.
UVM President Suresh Garimella was at the meeting. Garimella said he doesn't have direct control over UVM's investments in fossil fuels, but was proud of how students conducted themselves.
"I am very proud of UVM students, they showed us how to professionally make their points," he said. "We are happy to have the students convey their collective thoughts professionally and I know that they are doing that…but I just applaud them."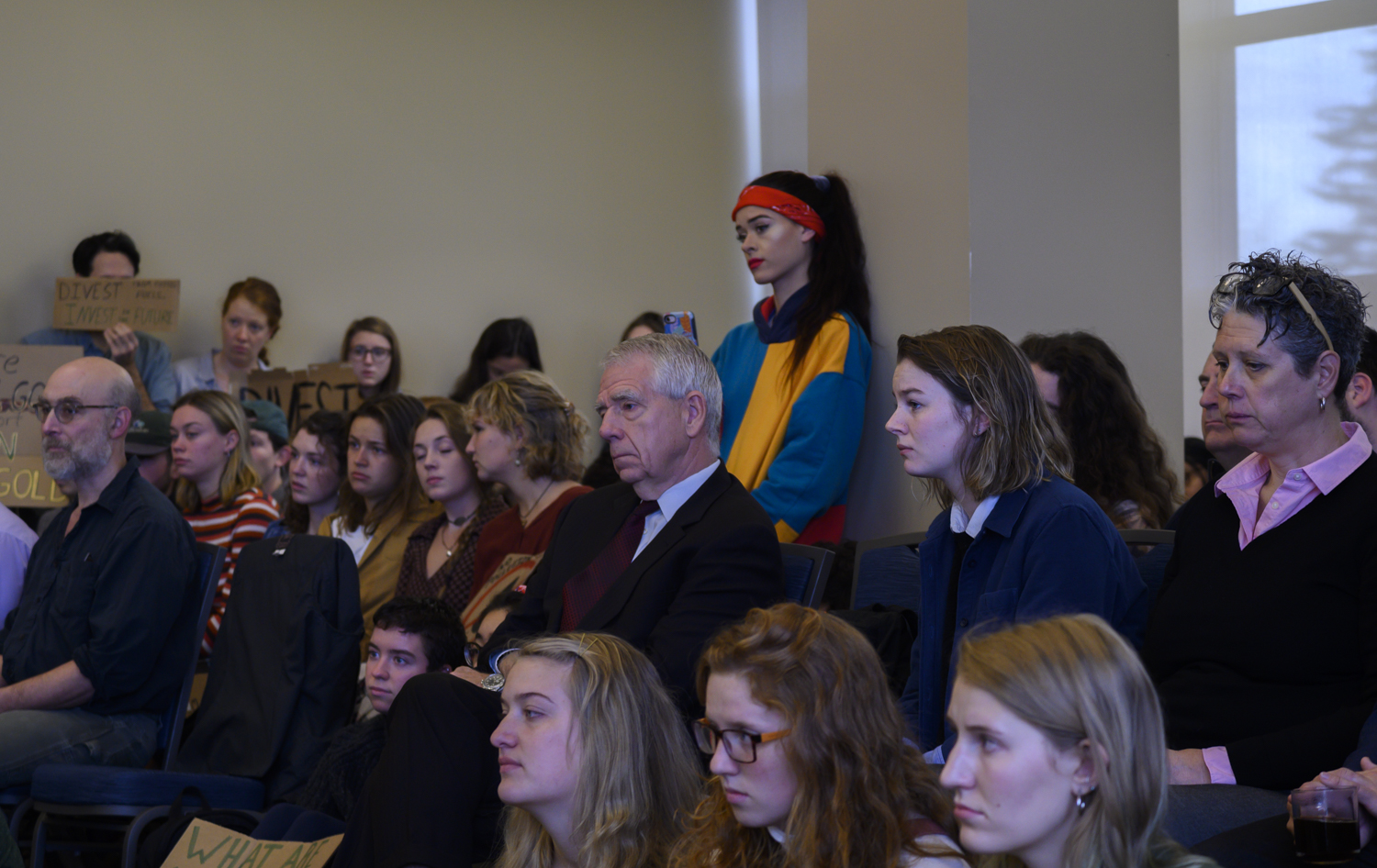 Divestment is unpredictable, so it is still a process, Lumbra said. Groups will continue the dialogue and conversation will happen, he said. 
Editor's Note: Junior Chris Harrell is an Opinion Columnist for The Vermont Cynic. 
Leave a Comment