UVM Police Chief returns from unexplained leave in new position
Former UVM Police Chief Lianne Tuomey has been back on campus for over a month, but in a new role, following an unexplained four-month leave. 
Tuomey took a voluntary leave of absence on July 11 from the force. She has now retired from her position as police chief to take on a new role as a senior adviser for safety and security, UVM Vice President Gary Derr said.
When asked by the Cynic in October why she was on leave, Tuomey said it was for personal reasons and declined to say when she'd return. 
"I've been gone because I've been dealing with some personal stuff, so I really don't think that it's any of your business," Tuomey said.
Senior adviser for safety and security is an entirely new position that the University has created to keep Tuomey on board, Derr said. 
The publication Seven Days broke the news of Tuomey's return to campus Dec. 17. 
Derr said the University announced to UVM Police, directors and department chairs Nov. 22 that Tuomey would be retiring from her role as police chief to take this new position and work directly with Derr. 
Tuomey has been with UVM Police Services since 2000 and has been chief for more than 10 years, Derr said. While on leave, Tuomey was considering retiring from the position.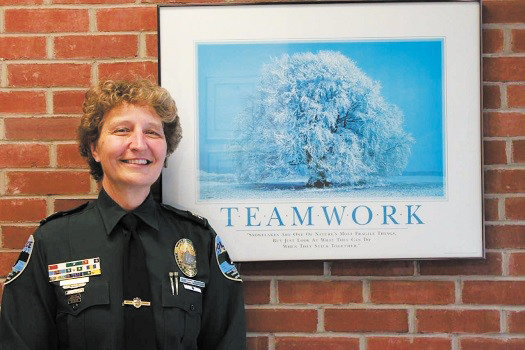 "I think it was something that Lianne had been thinking about," Derr said. "I mean, she's served  for 10 years. It's a very demanding role, one that is 365 days a year, 24 hours a day."
To date, this information about the leadership change was not communicated to the entire UVM community. 
In her new position, Tuomey will be looking at more broad, long-term strategic issues and relationships with community partners that she couldn't as police chief, Derr said. 
"I was just pleased that we were able to convince her to stay on in this new role," he said. "If you look at her background, she has exceptional experience and bringing her knowledge of UVM Police, UVM's campus and Burlington, to bear on this is going to be great." 
Derr is still considering options to replace Tuomey in UVM Police as Deputy Chief Tim Bilodeau has moved from acting chief to interim chief. 
"Tim Bilodeau is great to serve as interim chief right now," he said. "We're looking at and considering options, but I have not yet made any decisions on which route we're going to take." 
With the new position, Tuomey will make the same amount she did as chief, which is currently listed in the 2019-2020 UVM base pay list as $126,619, Derr said. 
Despite Tuomey stepping into this new role, Seven Days reported that she is a finalist for a police chief spot in Glenwood Springs, Colorado. 
Before coming to UVM Police, she served as a police officer, sergeant and lieutenant for Burlington Police from 1982-2000. 
As news of Tuomey's changing role breaks, Burlington Police has seen their own changes in leadership this past week. 
Mayor Miro Weinberger announced Dec. 16 that Chief Brandon del Pozo was resigning after he admitted to Seven Days that he operated a fake Twitter account targeting a Burlington resident. 
Later that night, Weinberger announced in a press release that Acting Chief Jan Wright also admitted to using a fake social media account to discuss the police department and has since been removed from her new position. 
"Deputy Chief Wright's disclosure raises the possibility that problematic social media use is far more widespread within the department than previously understood," the Dec. 16 press release stated. "I am troubled that more than one senior department official engaged in such activity. I will be asking an outside investigator to conduct a thorough review of the Burlington Police Department's social media activity and practices."
Leave a Comment
About the Writer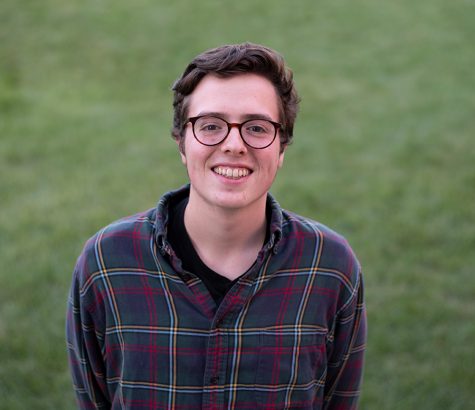 Sawyer Loftus, Editor-in-Chief
Sawyer Loftus is the News Editor for the Vermont Cynic. He is a junior History major with a passion for News. This past summer he was an intern in the...