UVM Police Chief remains on leave three months later with no end in sight
The head of UVM Police Services remains on paid leave for the third consecutive month, without any explanation of why from anyone, including the police chief herself.
Police Chief Lianne Tuomey has been on indefinite leave since July 11, according to UVM spokesperson Enrique Corredera.
Last year, Tuomey was the highest-paid UVM police officer with a base pay of $124,441, according to the UVM 2018 List of Base Pay.
If her current salary is the same as last year, Tuomey has made $31,110 while not working over the last three months.
The University, UVM Police and Tuomey have all declined to explain why she is on leave, or whether her leave of absence is voluntary or involuntary.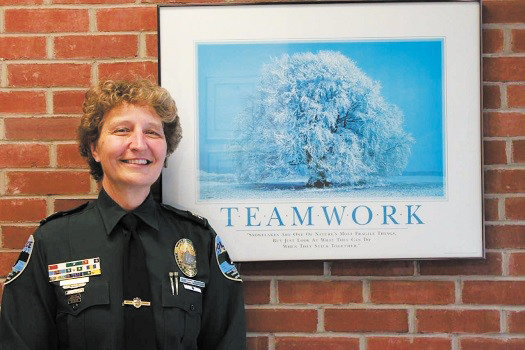 "I've been gone because I've been dealing with some personal stuff, so I really don't think that it's any of your business," Tuomey said.
When asked when she will return to UVM, Tuomey hung up the phone with no response.
Tuomey's leave came three days after a team of accreditation assessors visited UVM Police July 8.
UVM Police sought this validation from the Commission of Accreditation for Law Enforcement Agencies voluntarily, Corredera said.
Corredera said that Tuomey's leave was not related to the visit, according to a Sept. 10 Cynic article.
Both Corredera and UVM Police have declined to explain why Tuomey is on leave or when she will be back.
"There is no change in status," Corredera stated in an Oct. 16 email. "The chief remains on leave. The University does not discuss individual employees. Therefore, I cannot provide any details about the type or nature of the leave."
Acting Police Chief Tim Bilodeau similarly said that he could not comment on a specific employee's absence.
Bilodeau said that he has not been in contact with Tuomey.
While the police chief remains absent, UVM Police continues to work to recruit more employees as they have struggled with understaffing in recent months.
"We're diligent in how we prepare for recruitment and retention, and we are doing really well and are really active with our recruitment campaign," Bilodeau said."We feel good about where we are with that right now."
UVM has not had full staffing in six years, according to a Sept. 16 Cynic article. UVM Police's website has a job listing for a police officer that has been up since August 2014.
After Tuomey went on leave in July, Bilodeau moved from his position as deputy chief to acting police chief. No one took Bilodeau's position.
Meaning, UVM Police is down one deputy chief, with no replacement in sight.
Leave a Comment
About the Contributor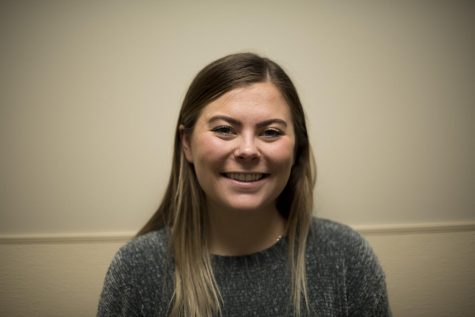 EMMA PINEZICH, News and Sports Editor
Emma Pinezich is a senior Political Science and French double major from New York. She started working for the Cynic as an illustrator in her first year...