UVM professor and doctor faces federal child pornography charges
A UVM assistant professor and doctor at the UVM Medical Center will now face federal trial for charges related to child pornography on top of previous charges of voyeurism.
Eike Blohm, 38, was originally arrested on multiple counts of voyeurism April 17 for placing hidden cameras in staff bathrooms at UVMMC. He was charged with production and possession of child pornography May 22 and was subsequently fired from both the University and UVMMC.
"The actions reported represent an unimaginable violation of trust and are horribly upsetting," stated Richard Page, dean of the Larner College of Medicine, in a May 22 email. "They are inconsistent with our commitment to health care, our colleagues and society."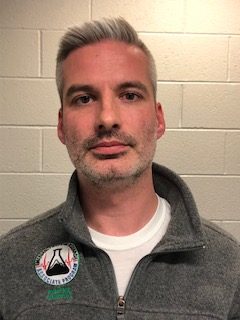 After his arrest April 17, Blohm was not immediately fired from the University but was put on leave. He was teaching an emergency medicine research course for the spring semester which was taken over by other professors. 
Authorities found that the hidden cameras contained nearly 1,300 videos, around 900 of which showed UVMMC workers in staff bathrooms, according to a May 22 press release from the US Attorney's Office of the District of Vermont. 
21 of those videos depicted a child bathing nude outside of UVMMC, and a further 132 photos of unrelated child pornography were found on his personal iPad, according to the press release. 
Though Blohm was originally released from custody after the first charges of voyeurism, he was detained following the pornography charges as he awaits trial. 
UVMMC released a statement May 22 following Blohm's arrest. 
"While the child pornography charges are separate from what occurred at the hospital, this development will be disturbing to our employees, and we will continue to ensure they are supported," UVMMC stated. "[Blohm's] employment with the UVM Health Network Medical Group has now been terminated."
Blohm will next appear in federal court on June 1, according to the press release. 
Leave a Comment