UVM professor and ER doctor removed from class following arrest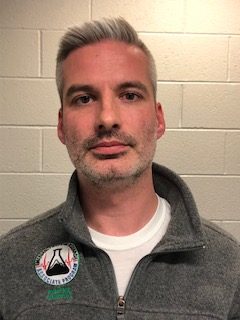 A UVM professor and doctor at UVM Medical Center who was arrested for voyeurism will not continue to teach for the rest of the semester. 
However, the question still looms of what will happen to the course he is slated to teach in the fall.
Eike Blohm, assistant professor and emergency medicine physician, was arrested April 17 after placing hidden cameras in a staff bathroom. UVMMC staff contacted police after they found a KNOWYOURNANNY camera concealed in the staff bathroom April 15, according to the police report. 
Blohm has been a professor in the Larner College of Medicine in the Surgery-Emergency Medical Department since fall 2017, and was teaching an emergency medicine research course this semester.
Another emergency medicine faculty member in the department has taken over this course, according to the college's dean.
However, Blohm is still currently slated to teach an honors biology course this coming fall, according to the UVM Course Directory. The dean's office did not respond to multiple requests for comment on whether or not this will change. 
Following Blohm's arrest, UVMMC released a statement saying, "our people provide the highest quality care for members of this community, and we will ensure they are supported and informed as we learn more about this information."
Junior Emma Andretta said she is currently in an emergency medicine research course co-taught by Blohm and was shocked when she found out he had been arrested.
"All I knew about him were great things," Andretta said. "It's all very disturbing, I would have never thought he'd jeopardize his career like that."
Blohm has taught the course that Andretta is in for several semesters at UVM. During the class, "students will learn about research ethics and informed consent," according to the course description. 
Andretta, who took this course with Blohm, said he usually gave lectures about ethics and that she knew him as someone who stood up for what was right.
According to Andretta, Blohm spoke with the ethics board about not allowing the psychology department to allow students to be research participants, arguing that students are a population at risk and that it is therefore unethical. 
Blohm could face up to two years in prison.