Enigmatic and experimental: Diane Gabriel's 'Pivotal Moments'
Escape the bustling crowds of Church Street Marketplace and step into a white-walled oasis. 
On Feb. 12, Burlington City Arts revealed their Spring 2021 exhibitions, "Meg Lipke: In the Making" and "Pivotal Moments: Select works by Diane Gabriel." The BCA Center boasts two floors of gallery space that is filled with contemporary art year-round. 
Covering over four decades of artistic exploration and investigation, "Pivotal Moments: Select Works by Diane Gabriel" features the work of Diane Gabriel, a Vermont artist and educator. Gabriel passed away in 2017, yet her artwork and influence continues to persist.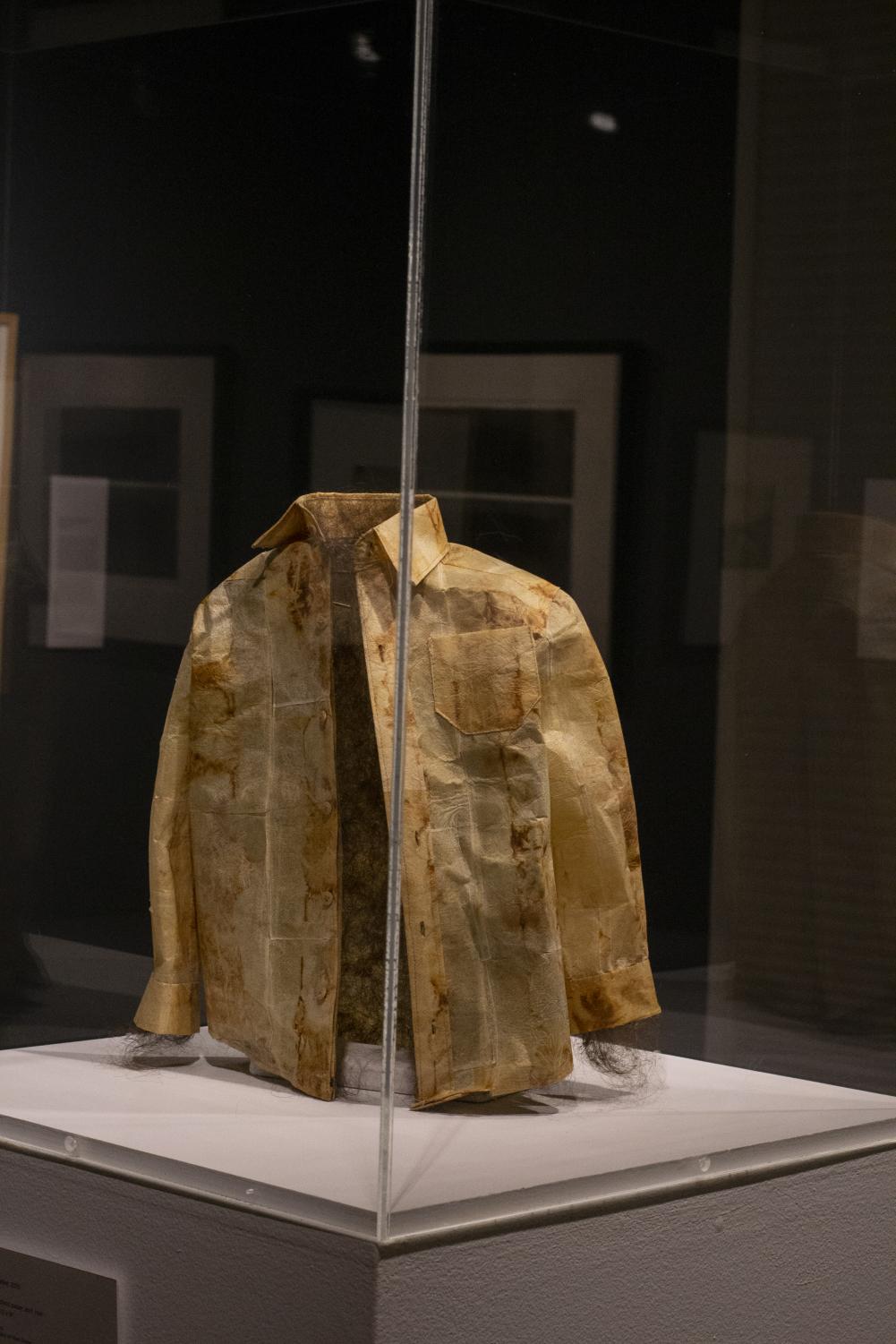 Known primarily for her incorporation and use of natural elements, "Pivotal Moments" displays Gabriel's interest and investigation into different symbols and techniques. 
"She was very interested in memory. Maybe it's the memory of childhood and the memories she tried to keep or resurrect. It's also the memories that are difficult to encounter, but that we can't forget," said Heather Ferrell, BCA's curator and director of exhibitions. 
Gabriel was also very adept at several art making practices including printmaking, photography, sculpture and mixed-media. She worked in series, so everything on display in "Pivotal Moments" is just a fraction of all the art she ever created. 
In this exhibition, Ferrell has beautifully crafted a soft juxtaposition between the memories she valued, and the memories that are hard to face, but important to keep. 
"Bag of Tears" is a sculptural manifestation of those dark memories that survivors of genocide hold with them, and serves as a reminder to be aware of the past. 
Directly inspired by Nobel laureate and Holocaust survivor Elie Wiesel, who spoke at UVM in 2007, "Bag of Tears" is Gabriel's representation of Wiesel's account of carrying a bag of tears around the world. 
Gabriel's work also explores the memories of love, family and innocence.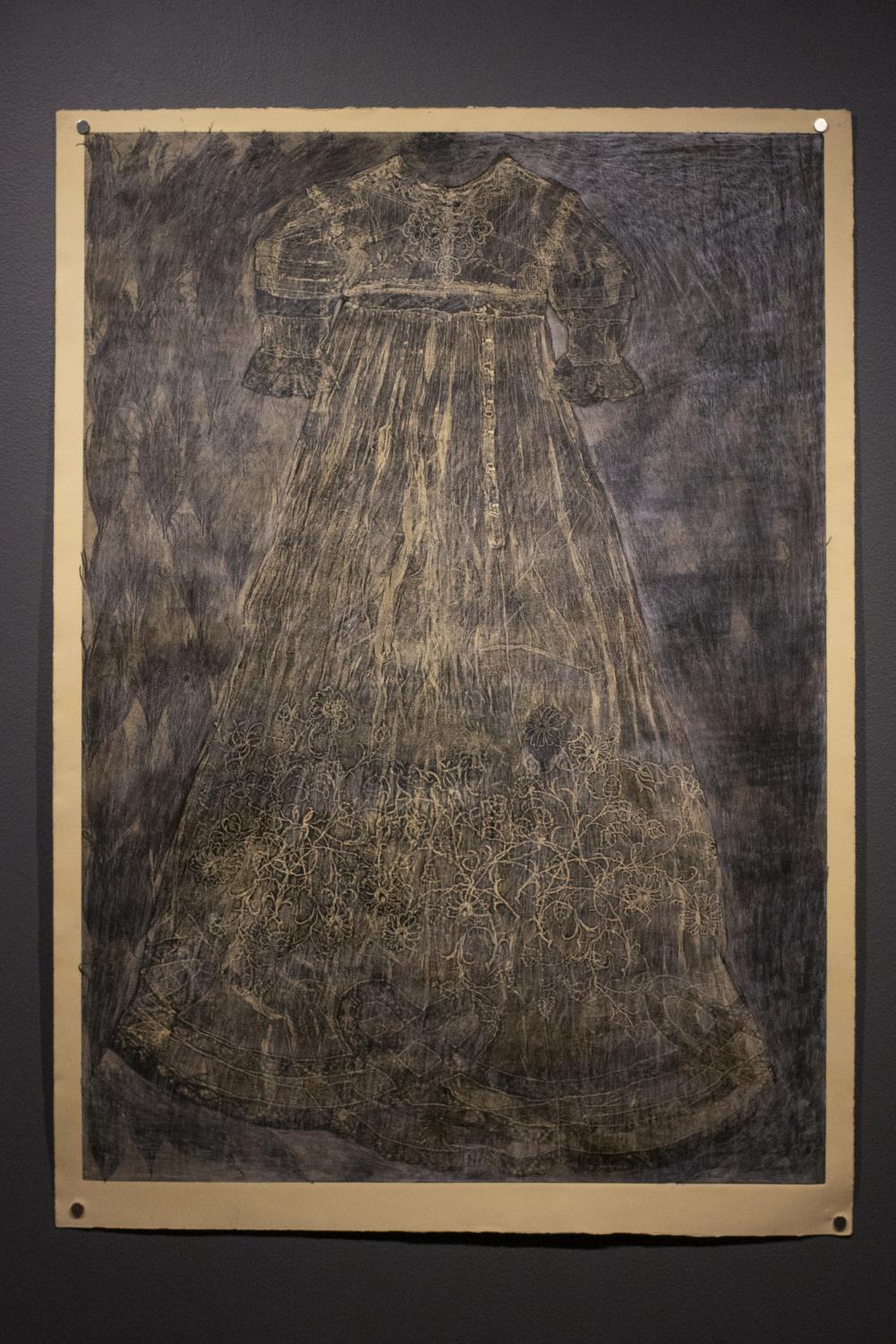 "Vessel #4" or the monotype of a dress, represents her family's history as dressmakers and how she was influenced at a young age by textiles. The scratchy lines of dark blue and black reveal a silhouette of a dress and looks like a physical representation of a memory. 
Gabriel was also playful in her work and did not fear experimentation with unusual mediums. She would use leaves, bird wings, bonnets, slippers and even hair to further her exploration into what can be used for art, while refining technical practices. 
"Hairshirt" is a delicate enigma in and of itself. Gabriel used tea-dyed paper to create the thin, varicose dress-shirt, perhaps an homage to her dressmaking ancestors. Inside the structure is tufts of hair. 
As odd as it is, this unconventional and experimental use of medium confronts the viewer, trying to make them uncomfortable. No one would expect such an innovative use of materials. 
From her heart-shaped leaf prints to her intimate monochromatic monoprints to a delicately constructed sculpture, Gabriel approached her art in a thoughtful way.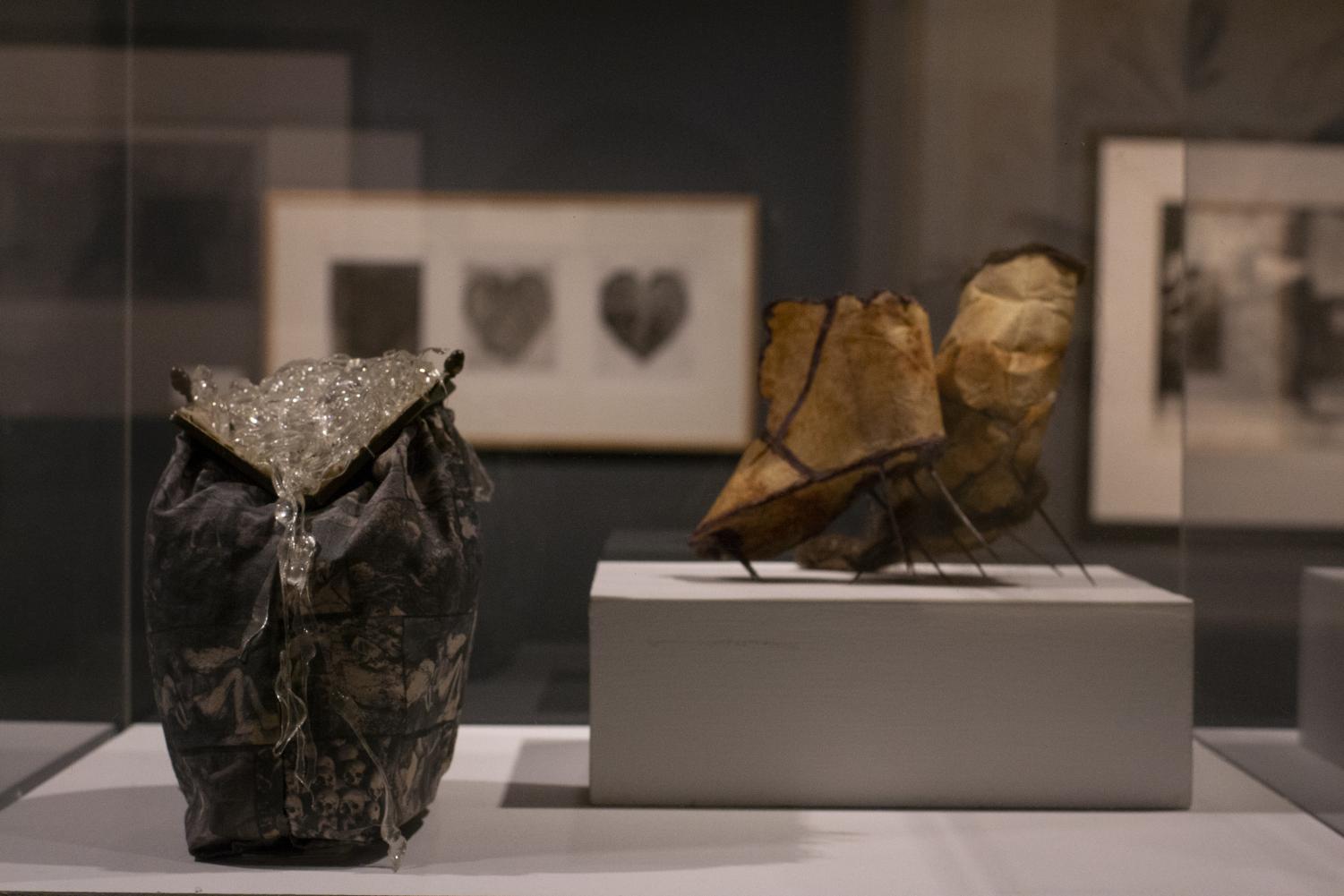 "I always admired how introspective she was, how she was always thinking about things and experimenting and trying to make a connection with her viewers," Ferrell said. 
In honor of Diane Gabriel's life, artistic achievements, and love for her community, her family has created an award that will be offered over the next five years to emerging artists. 
"There are artists who are continually giving to their community and are involved, whether it is through programs or mentoring others or helping open galleries," Ferrell said. 
The Diane Gabriel Visual Artist Award will help support emerging local artists with innovative and explorative ideas. The first award will be announced at the end of May. 
"An amazing artist doesn't have to show in New York," Ferrell said. "You don't have to make it big, but you can learn and grow and give so much to your community." 
The Burlington City Arts Center is free and open to the public Wednesday through Saturday from 12 p.m. to 5 p.m. Starting in April, private tours will be available every Wednesday between 9 a.m. and 12 p.m.