The overwhelming freedom of Nullhegan
Gutsy guitars and soaring vocals hypnotized audience members as juniors Ben Collins and Emma Downie of music duo Nullhegan rocked out in Brennan's Pub.
Nulhegan is a mix of blues, jazz and classic rock that emphasizes groovy rhythms and emphatic melodies. According to Downie and Collins, their influences range from Amy Winehouse to the Grateful Dead and the band's music is all about combining the similar aspects of these different genres.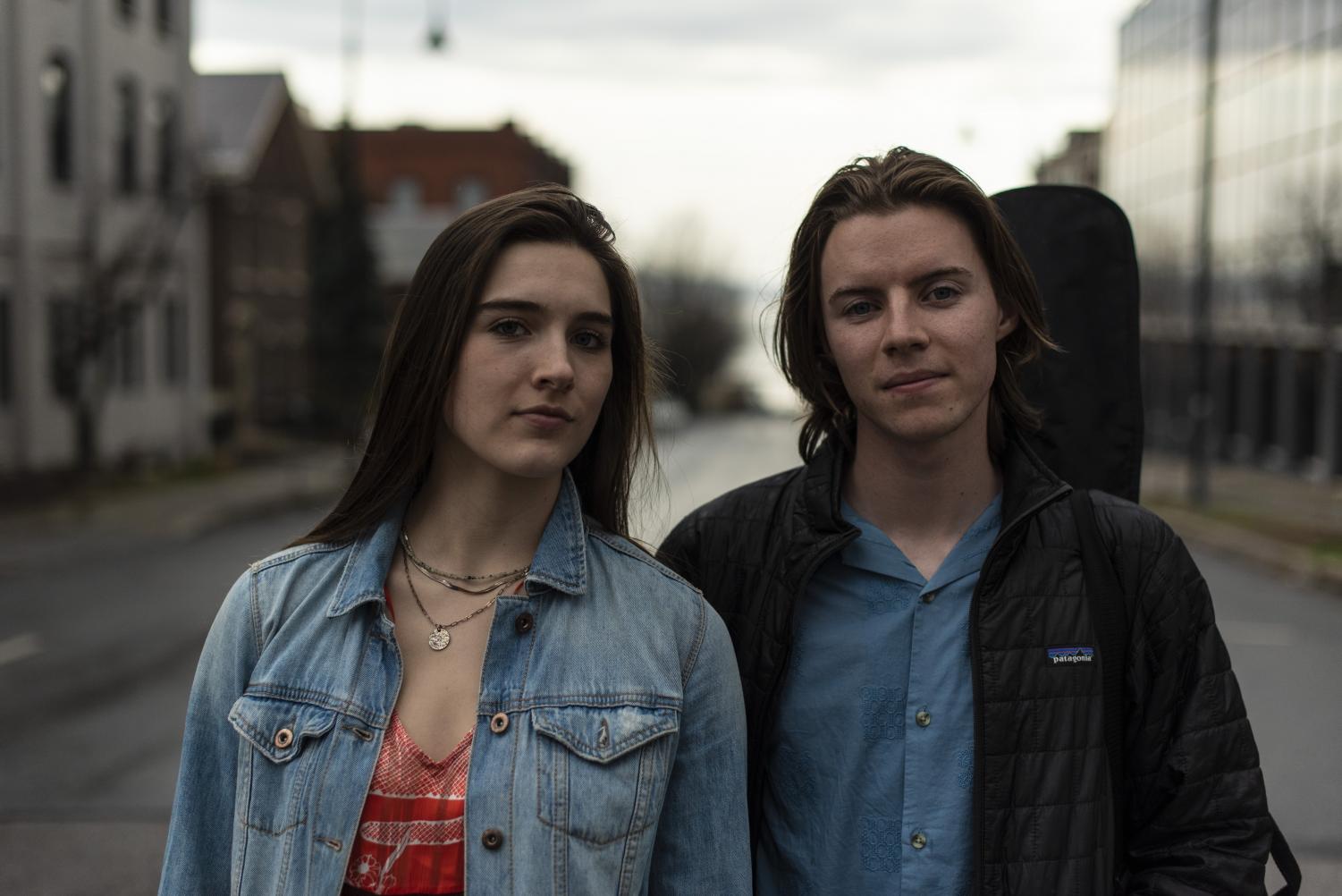 Hailing from Massachusetts, band members Collins and Downie have always gravitated towards the realm of musical expression. 
In his senior year of highschool, Collins was performing on stage after only two months of playing guitar and before that, Downie was building her vocal chops in her highschool's jazz ensemble.
After becoming quick friends at UVM, they were bound to become a band.  Downie said she knew the moment they would start to play music together. 
"He and I had some friends that also played music who loved jamming out. We all realized this is fun, this is cool, playing live music," she said
Since then, the band has released two singles and are currently working on an upcoming EP. With the release date inching closer, the band has made sure not to stay quiet. 
On March 31 the band held a concert for eager listeners, which was broadcasted by WRUV for their exposure nights which are meant to display the talents of student musicians. 
Being a self-proclaimed jam band, Nullhegan is built for the stage. 
"That synergy and harmony on stage is really what I love so much about it. It's like a rollercoaster, there are good moments and bad moments, but I loved it. There wasn't one single moment where I wish I was somewhere else," Collins said.
The feeling of the crowd was mutual, as everyone was tapping their feet and bobbing their heads. The band was able to create a relaxed and open atmosphere that reflected the sound of their music. 
Original songs like "Wright Floor 3" capture this type of sound perfectly with glittery keys and a guitar that sounds right off the beach. The lyrics also call back to moments of respite and relaxation in a pre-COVID world.
Downie's belting vocals brought every song on the set list, including "Wright Floor 3," to a powerful new level that evoked a confident independence within the bands freeing music.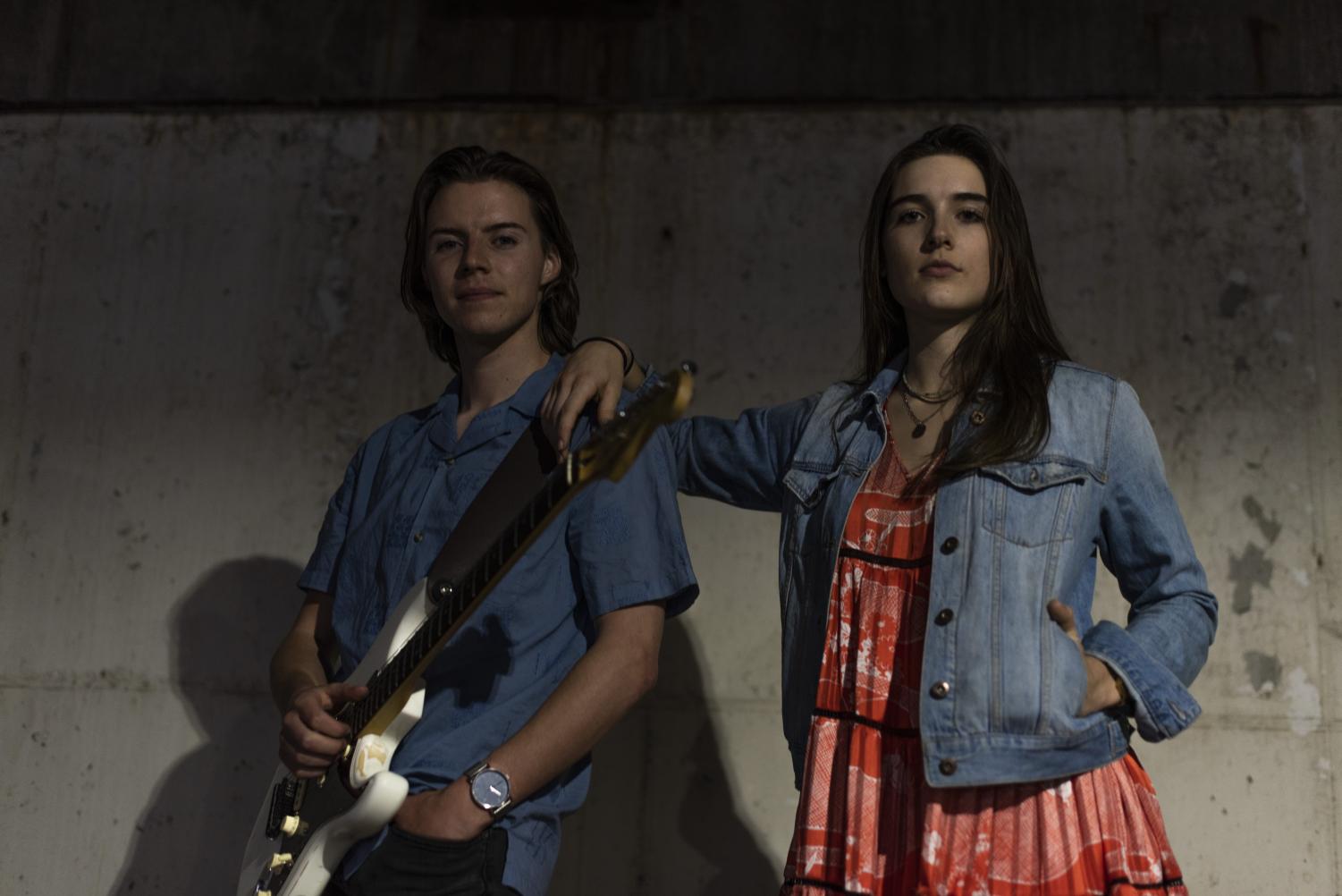 Collin's guitar work mimics the spirit of Downie's vocals and his guitar solos are a staple of the band's overall presence.
In cover songs like Lake Street Drive's "Baby Don't Leave Me Alone With My Thoughts," Collins sent every solo into the stratosphere along with the audience. This song especially had energizing exchanges between guitar and piano that brought both instruments contributions to a new level.
However, one of my biggest gripes with the show was not hearing enough of this variation of voices. I would have loved to hear more solos from piano, drums and even bass that would evoke a stronger sense of the band's jazz influences.
Other problems I had with the show included many of the songs at the beginning of the set list following overly similar song structures. Oftentimes there would be moments near the end of songs, where the band would do the cliche of slowing down and then speeding up again, which got stale, quick.
Even with that said, with every problem in the band's performance (such as coming in late with a crash cymbal or small drifts in tempo), the band would immediately come right back together as though the mistake was never made. 
They were overall incredibly cohesive, with each band member making eye contact and giving physical signs for the direction they were heading in. The band created exceptional chemistry with the audience as they bounced up and down, jamming just as hard as everyone else in the venue.
Nullhegan is all about connecting with the audience whether it be live or through streaming services like Spotify. 
"If anybody could just walk away and say 'Yeah that was awesome, I had a good time,' Boom, job done and we can go home satisfied," Downie said. 
After being at one of their shows, the band clearly reaches this goal regardless of the chaotic nature a live show can bring. If the band can continue to capture the goals of their live shows in future projects, including their upcoming EP, there's no doubt they will continue to immerse their listeners in an overwhelming freedom.