A 'stretched' CAPS gets a new leader
More stories from Julianne Lesch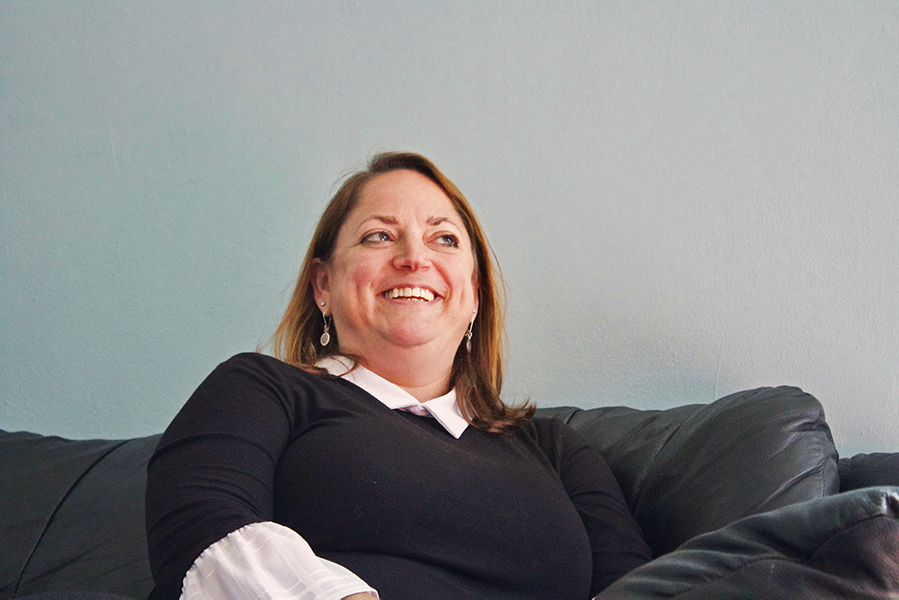 Last year UVM Counseling and Psychiatry Services was left running "very thin," said the former interim director.
Now UVM has hired a new director, who has worked at five universities in the last 20 years. 
The addition of Carrie Flieder as director of CAPS rounds out a time of transition for the Center for Health and Wellbeing. 
Last year the center also hired a new executive director, Dr. Harry Chen, who is also the chief public health officer for UVM.
Flieder is a licensed clinical social worker who has her master's in social work from Tulane University. 
She has over 20 years of experience in college counseling and is now tasked with providing students with effective mental health services. 
During the 2018-2019 academic year, multiple CAPS employees had to take on additional administrative roles due to understaffing, said John Paul Grogan, last year's interim director. 
"The goal for last year was keeping the ship on course knowing that administratively, we were very thin, and it has also been a very busy time for our mental health services on campus," Grogan said. 
Since 2013, the number of visits to CAPS has increased by 30%, according to a February 2018 Cynic article.
Due to increased needs and visits, Former Director Todd Weinman said at the time students were having greater difficulty quickly accessing mental health services, according to the article. 
When asked how CAPS is dealing with complaints about accessibility to students, Flieder said CAPS is partnering with Living Well and Student Health Services to incorporate more opportunities for students to access mental health services.
CAPS is currently partnering with Living Well to have group drop-in workshops in the Davis Center throughout the week.   
"The idea behind those drop-in workshops is that not everyone needs downstream, emerging help, but actually a lot of people need skills," Flieder said. "Skills such as managing their emotions and life transition, and some of those skills can be received outside of a therapy environment." 
CAPS is also running a pilot program with Student Health Services which is expanding the typical 8:30 a.m. to 4:30 p.m. office hours of the CAPS Redstone office, Flieder said. 
The office will now be open until 7 p.m. Tuesdays, Wednesdays and Thursdays throughout the rest of this semester, and potentially the rest of the academic year, she said.
"We will have representatives and providers from Student Health Services over with our providers to increase access for students, " Fleider said.
Sophomore Bernadette Benn said with all of the different pressures and expectations students face, accessibility is to mental health services is a must. 
"Just having the option for students to talk to someone, even if they don't know them, who can tell them how to handle situations or what they can do to overall improve their mental state is important," Benn said. 
Leave a Comment