App gives guidance to students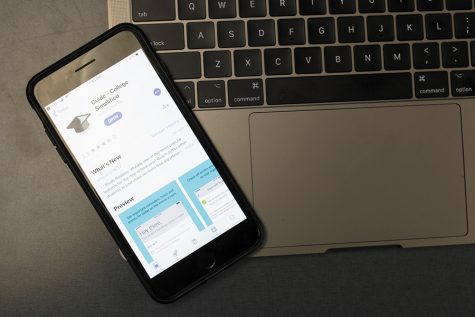 UVM students now have a new app to track their academic work and all the activities UVM has to offer.
The app, called the Guide, was created to better connect students and their academic pursuits, enhance advising and create more control over a student's educational experience, said Sarah Warrington, vice president of enrollment management.
Ninety-one percent of first-year students have downloaded the app, Warrington said.
The Education Advisory Board, a consulting and best practices firm, began developing the app last November.  It was rolled out in June  for first-year student orientation, Warrington said.
"[The app] gives advisers better access to information about how students are doing in their time here and [helps them] do a better job advising them," she said.
The Guide allows students to explore their own majors and possible careers, but also other potential ones too, said Alex Yin, director of institutional research at UVM.
"I think what the Guide may actually do is help students transition if they change their minds," Yin said.
The Guide also helps keep students connected with campus events, Warrington said.    
Other features of the app include a to-do list and schedule, Warrington said.
First-year Adrian Pastor uses the app every few days to check his schedule, he said.
Pastor first learned about the app when it was promoted at orientation, he said.
Those involved with the app hope to see more use among returning students, Strotmeyer said.
UVM has plans to promote the app through signs in the Davis Center and by working with individual colleges to spread the word, Strotmeyer said.