BREAKING: UVM announces twice weekly COVID-19 testing, harsher penalties
UVM is doubling down its COVID-19 safety measures with increased testing and harsher penalties for rule violations after a record-high 62 cases were detected among students last week.
In a Feb. 25 email to students, Gary Derr, VP for operations and public safety, stated that students are now required to test for COVID-19 twice per week, effective March 1.
He also stated that all violations of the Green and Gold Promise—except a first missed test—are to be reviewed for possible suspension by the Center for Student Conduct. 
"With the spread of more contagious strains of COVID-19, we now find ourselves at a critical moment," Derr stated. "This is why we're introducing two important measures to help keep us safe and learning in-person this semester: expanded testing and increased accountability." 
Testing twice per week will be mandated through March 13, at which point the University will re-assess if there is still a need to continue this newly doubled testing requirement. The tests are to be taken exactly three days apart each week, Derr stated. 
The testing center has expanded its hours to the following to handle the change in testing: 
WEEK OF MARCH 1, 2021
Monday: 9:00 a.m to 5:00 p.m.

Tuesday: 7:00 a.m to 5:00 p.m.

Wednesday: 9:00 a.m to 7:00 p.m.

Thursday: 9:00 a.m to 5:00 p.m.

Friday: 9:00 a.m to 5:00 p.m.

Saturday: 9:00 a.m to 5:00 p.m.

Sunday: Closed
These efforts aim to accommodate the heightened influx of tests in the hopes of identifying cases and contacts more swiftly than they were able to before, Derr stated. 
Contrary to the changes Derr announced, UVM Spokesperson Enrique Corredera stated in a separate email Feb. 22, that no changes would be made to the University's plan. 
"Our public health response will not change as a result of emerging, more contagious virus variants," he stated in his Feb. 22 email.  
The heightened student-conduct sanctions announced in the more recent email are effective immediately and will be enforced through March 31, Derr stated. 
"On-campus residential students will have 48 hours from a final conduct decision of suspension to vacate their residential hall and leave campus," Derr stated, regarding the new penalties. 
The email comes just three days after UVM reported its highest weekly case count to date. Between Feb. 15 and Feb. 21, 41 on-campus and 21 off-campus students tested positive for COVID-19, and two staff members tested positive.
In total, 144 students and staff members have tested positive for the virus so far this semester, while 99 total students tested positive for COVID-19 in the fall semester, according to UVM's weekly testing report. 
The email also mentioned the recent decision to open up Mercy Hall as an additional on-campus quarantine facility announced Feb. 21, moving the 62 students that live there across campus.
"With additional quarantine space in Mercy Hall, we are able to manage our current cases by providing close contacts of residential students who test positive space to quarantine," Derr stated. 
Burlington Mayor Miro Weinberger praised UVM's changed COVID-19 plan in a Feb. 25 statement.
"UVM also has been in close communication with the City, and has committed to step up its efforts even further if needed," Weinberger stated. "I'm appreciative that UVM is making good on that commitment today."
Leave a Comment
About the Writer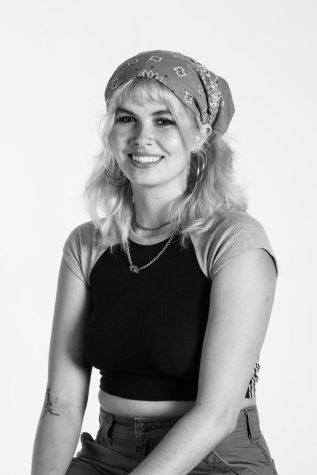 Ella Ruehsen, Editor-in-Chief
​(She/her) Ella Ruehsen is a senior environmental studies major with minors in political science and reporting and documentary storytelling. Before becoming...