First-year student dies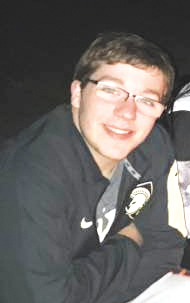 A first-year student died unexpectedly over the weekend.
First-year Connor Gage from Little Falls, N.Y. died Feb. 2 off campus, according to a Feb. 3 email to the University community from Annie Stevens, vice provost for student affairs.
No exact cause of death has been confirmed by the Burlington Police Department, but they do not believe foul play was involved, according to the email.
BPD believes that the sub-zero overnight temperatures over the weekend were a factor in Gage's death, according to the email.
Gage, who was a neuroscience major in the College of Arts and Sciences, was part of the Wellness Environment and a member of the WE Mentor Program in the South Burlington school district, according to the email.
If any students are in need of support following these events, they are encouraged to contact UVM's Counseling and Psychiatry Services at (802) 656-3340.
Invest EAP is available at (802) 864-3270 or toll free at 1-866-660-9533 for UVM employees if they are in need of support.