Frats and sororities adjust to new COVID-19 rules from University
For most Vermont students, summer was spent with socially distanced friends, spending time outside and preparing for the fall semester. 
For Ryan McCarthy, UVM senior and Interfraternity Council President, summer was spent creating important COVID-19 safety guidelines and reopening plans for all recognized fraternities to follow at UVM, with little help from the University itself.
"UVM just gave us the Green and Gold Promise," he said in a Sept. 11 phone interview. "Otherwise, I had to use my own knowledge and research on what other institutions were doing, along with recommendations from the CDC."
According to the University, however, UVM gave plenty of support and guidelines for Fraternity and Sorority Life to follow. 
All organizations, including Interfraternity Council and College Panhellenic Council, are following the Registered Student Organizations Plan for resumption of in-person operation, according to a Sept. 15 email from UVM Spokesperson Enrique Corredera. 
IFC is a national governing body for fraternities with divisions on college campuses, according to the IFC website, and CPH is a national governing body for sororities on campuses, according to the National Panhellenic Council website.
UVM fraternities' COVID-19 guidelines that McCarthy drafted require all chapters to gather virtually for meetings, events and recruitment, unless otherwise approved by UVM event services. At in-person events, a roster of names and phone numbers of the attendees must be kept for thirty days, and made accessible.
There was also a two week delay in beginning in-person activities, meaning recruitment for both fraternities was virtual over the past two weeks. 
Sororities also delayed in-person activities for two weeks, a decision that Sophia Duffy, UVM junior and president of Kappa Alpha Theta, said came from Panhellenic National, not UVM. 
"Panhellenic has been really helpful by providing all the resources they can find, and by just putting in an incredible amount of hours to make sure everything goes as smoothly as possible," Duffy said.
It's been hard doing recruitment so differently this year, Duffy explained, but according to the Kappa Alpha Theta president, everyone has been on the same page about the need to prioritize safety. 
"This time of year we're normally all in the Davis Center together and obviously it didn't make sense to all be in small rooms with so many people, so it's happening over Zoom," Duffy said. "It's definitely been a transition." 
Duffy said she has received some help from her UVM advisors in understanding what expectations UVM has for her sororities, through meetings with the two FSL advisers, Cristina Vega, assistant director Fraternity & Sorority Life, and "V" Vargas, coordinator of fraternity & sorority life.
"Each chapter had a meeting like going through the Green and Gold Promise and going through what the expectations are of us and just going through the new gathering sizes we have and that kind of thing," Duffy explained.
Although McCarthy also said he received support through Vega, he didn't think it was enough.
"Simply put, it was a difficult process. I received help from my adviser Cristina Vega, but neither of us are experts," he stated in a Sept. 17 text message. "It was concerning to not get help from upper UVM."
Neither Vega nor Vargas responded to the Cynic's request for comment. 
Corredera, however, said UVM has provided advising on how FSL leadership should proceed with planning.
"Both IFC and CPH are owning their responsibility as partners and have been in consistent communication with UVM," Corredera stated in the email. "We met with chapters to ensure that each chapter was working on their own resumption plans [all summer]."
Annie Stevens, vice provost and dean of students, sent little additional information to UVM IFC and CPH, merely reiterating the requirements of the Green and Gold Promise in an Aug. 25 email.
"We cannot allow the poor decisions of a few to jeopardize the commitment and hard work of many," Stevens stated. "If you do not observe the rules you will face fines and possible individual suspension and/or the derecognition of your chapter."
Despite the challenges of the pandemic, fraternities following McCarthy's COVID-19 guidelines have experienced success in staying safe, said Connor Kepcher, UVM junior and a member of Alpha Gamma Rho. 
"We're pretty optimistic. We're feeling like we're taking the right precautions," he said in a Sept. 10 interview. "Everybody doing their part. And together, it's a lot easier because we can hold each other accountable for being responsible."
Being proactive was crucial in creating an effective plan for fraternity life in the midst of a pandemic, especially because fraternities can have a negative image in society, McCarthy said. 
"Fraternities are stereotypically seen as a place for partying, and I saw that other universities had to shut down on-campus learning because of mistakes made in fraternity and sorority life," he said. "I was incredibly anxious in those last weeks of summer."
Kepcher said the restrictions have taken their toll on AGR as well as many fraternity members haven't even been able to meet their new brothers yet. Despite this, he insisted partying hasn't been a problem for them.
"Everyone that is a college student would love to hang with their friends as much as they want, but we are not having guests, there's no party what not whatever," he said. "I remember seeing —I'm not gonna say who I don't want to be that guy, but I could not say the same for other houses."
Emma Pinezich contributed to the reporting for this article.
Editor's note: This article was updated at 6:24 p.m. Sept. 29 to correct the spelling of Sophia Duffy's last name. The Cynic apologizes for the error. 
View Comments(1)
About the Contributors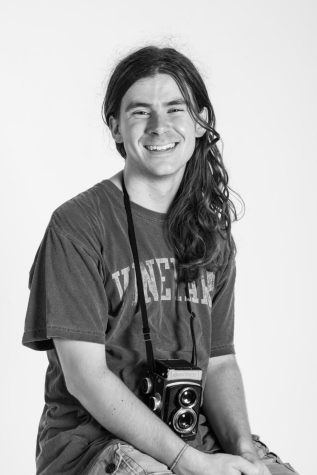 Mac Mansfield-Parisi, IT Editor
(He/they)

Mac Mansfield-Parisi is a senior from Merrimac, Massachusetts, majoring in electrical engineering. He has been part of the Cynic photo section...