President of UVM faculty union steps down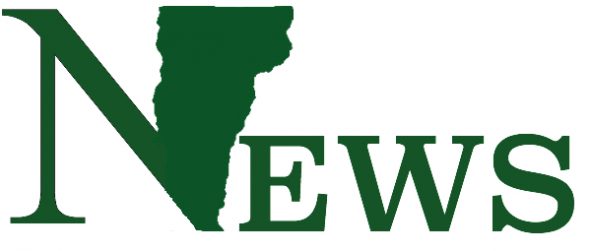 A new president has been chosen to lead UVM's faculty union.
Associate Professor Felicia Kornbluh officially stepped down from her position as president of United Academics, UVM's faculty union, Aug. 24, according to a Sept. 3 press release.
Associate professor John Forbes has been appointed president of UA for the remainder of Kornbluh's term until June 30 2017, according to the press release.
Forbes has served as vice president of UA for the past three years, according to the press release.
"The Executive Council of United Academics thanks Felicia for her hard work as president over the last 14 months and offers its best wishes to her for the future," the press release stated.
UA will begin contract negotiations with UVM starting in spring 2017.
UA has been negotiating contracts for UVM's faculty since 2002, Forbes said in a Sept. 4 email.
"In the immediate future, United Academics will be negotiating new contracts for both our full-time and part- time [employees]," Forbes said. "Our goals are to provide the best possible education for UVM's students by negotiating the best possible working conditions for our members."
UA has also made efforts to work with other unions over the years to support better working conditions for CCTA bus drivers and Sodexo workers.
"United Academics is a strong union that looks for- ward to playing an important role on the UVM campus and in the larger community," Forbes stated.
Several faculty members have expressed a positive outlook on the change in leadership.
Senior lecturer Lawrence Rudiger said he was impressed with Kornbluh's leadership.
"It has always been informed by her scholarship as well as her compassion as a generous and grounded person," Rudiger said. "I am grateful for her service."
Rudiger currently serves as a member of the delegates assembly, representing the College of Arts and Sciences at UA meetings.
"Anticipating that changes in leadership will sometimes be unpredictable, but are always inevitable, we have procedures in place to ensure continuity," he said.
Senior lecturer Deborah Noel said she is looking forward to see what will happen during the upcoming contract negotiations.
"Leading UA is hard, time-consuming work, and we have a leadership structure designed to weather changes quickly," Noel said. "The new president is already hard at work."
Associate professor David Feurzeig said he believes Forbes is fully capable of filling out the rest of Kornbluh's term.
"There are numerous committees of UA, each with its own active members and chairperson," Feurzeig said. "They are the real stability and momentum of the organization, regardless of any shuffling of executive positions."
Kornbluh was elected UA president Nov. 24, 2014 according to a Nov. 26, 2014 Vermont Cynic article.