UVM Civic Engagement to hold 'White Affinity' space despite controversy
UVM's Office of Civic Engagement acknowledged harm created by an event advertised as a "white affinity" space after students raised concerns, but did not cancel the event.  
UVM's Office of Civic Engagement sent an email Nov. 3 to students thanking them for expressing their concerns about the space. The email stated that the office recognized the disproportionate effects of the election on marginalized community members.
"We acknowledge the harm created from the advertised name of the space, and the unintentional, impactful connotation that a white affinity brings at this time," the email stated.
UVM Civic Engagement and UVM Bored announced the White Affinity space alongside five other spaces for Nov. 4, Nov. 5 and Nov. 11 following the election.
The other spaces were labeled BIPOC, Jewish, LGBTQIA+ and religious and spiritual. 
UVM's Civic Engagement Office announced the spaces on Instagram Oct. 26, encouraging students to connect with peers, faculty and staff to collectively process the state of the world. 
Students responded in the comments section, and others posted on social media about the space. 
"Classic UVM marketing minorities while at the same time invalidating minorities, and taking their one and only sacred grounds– affinity space– for themselves. How can white people talking about helping 'POC' without 'POC' present?" one comment read.
Several students wrote that the space was "embarrassing" for UVM and that they should do better. 
In the email from UVM's Office of Civic Engagement, they stated the white affinity space was created for white people to openly recognize how their whiteness is centered as superior and discuss how they can decenter their whiteness. 
"We created these affinity spaces with the intention of centering the needs and experiences of our marginalized community members and also holding a space for our white students to be accountable for engaging in complex discussions, critical thinking about their whiteness and responsibility in dismantling white supremacist systems," the email stated. 
Leave a Comment
About the Contributor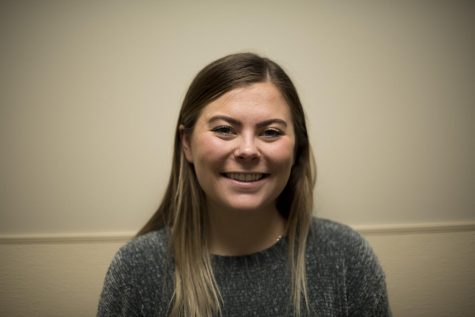 Emma Pinezich, News and Sports Editor
Emma Pinezich is a senior Political Science and French double major from New York. She started working for the Cynic as an illustrator in her first year...