UVM releases third update to sexual misconduct plan
UVM announced updates to its sexual misconduct response plan, including a new staff position and a partnership with a local advocacy nonprofit, in an Aug. 31 email. 
The University established a new position for a Coordinator of Sexual Misconduct Prevention and Education, Provost Erica Caloiero and Title IX Coordinator Nick Stanton stated in the email. The coordinator will oversee primary prevention and educational programming for students. 
This programming covers sexual assault, relationship violence, gender-based stalking and sexual harassment, according to the email. The search to fill the role began Aug. 3. Students on the Sexual Violence Prevention Council will be able to provide input on the applicant pool. 
The Sexual Violence Prevention Council is a student-based group that meets monthly to assist the Vice Provost and Dean of Students Office in refining, expanding and adopting a four-year prevention program, according to the email. 
"The ongoing collaboration between students and administration has generated positive change that will have a lasting impact," the email stated. "Our mutual goal is that no one should experience sexual harassment or misconduct in our community." 
Additionally, the Vice Provost and Dean of Students Office and the Center for Health and Wellbeing are partnering with HOPE Works, a leading organization for sexual crisis counseling and advocacy in Chittenden County, the email stated. 
UVM's victim's advocacy program was relocated from the Women and Gender Equity Center to the CHWB, in partnership with HOPE Works, to provide 24/7 support to students and to provide a more inclusive advocacy service than was previously offered. The new system will also have improved confidentiality, according to the email. 
"UVM is committed to meaningful change," the email stated. "Open dialogue about sexual harassment and misconduct is important, and we are aware of the impact these discussions may have on survivors in the UVM community." 
The University also contracted Grand River Solutions to conduct an independent review of the Office of Affirmative Action and Equal Opportunity over the course of the summer, as stated in their July 29 memorandum. The process involves reviewing files and interviewing students who interacted with AAEO staff. 
Grand River Solutions is a service provider specializing in providing Title IX, equity and Clery Act support services in schools through creative, cost-effective and compliant solutions, according to their website. 
Although the memorandum stated the report was expected for delivery to President Garimella later in the summer, the Aug. 31 email stated the review is still ongoing.
"A recent news report indicating the University already received the review of AAEO and refused to share any information was inaccurate," the email stated.
VTDigger published a story Aug. 12 on UVM's review of AAEO and included quotes from an interview with Joel Seligman, chief communication officer. 
"The administration does not have plans to share the report of the review," Seligman said in an interview with VTDigger. 
Despite this reporting, UVM stated additional information will be shared with the community upon the review's conclusion, according to the Aug. 31 email. 
Additionally, UVM Police Services have developed and reinforced skillsets surrounding trauma-informed response and investigations, de-escalation and team communication.
They will continue to focus on culturally-competent training with a focus on equal justice and an understanding of traditionally marginalized groups, according to the email. 
Information from the July 21 memorandum, which contains a comprehensive outline of how UVM is addressing sexual violence on campus, can be found here: https://www.uvm.edu/deanofstudents/sexual-misconduct-prevention-and-response-action-plan-status-report. 
Call (802)-863-1236 for the HOPE Works 24/7 emergency hotline or to set up an on-campus advocate appointment. Their chatline can be found at https://hopeworksvt.org.
About the Writer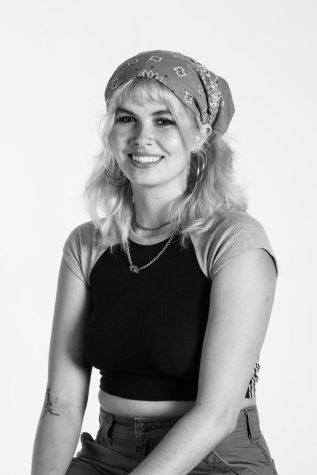 Ella Ruehsen, Editor-in-Chief
​(She/her) Ella Ruehsen is a senior environmental studies major with minors in political science and reporting and documentary storytelling. Before becoming...