UVM trustee dies from COIVD-19 complications
A member of UVM's board of trustees and former state representative died Wednesday from complications relating to COVID-19.
Bernie Juskiewicz, 77, died April 8, according to a UVM webpage that contains a letter to the University community. Juskiewicz had served as the chair of the audit committee on the board and was an avid supporter of UVM in the statehouse when he served as well as courtside at men's basketball games, according to the site.
Vermont Governor Phil Scott took to Twitter Thursday morning to mourn Juskiewicz, stating flags across the state will be flown at half-mast Monday, April 15 in his honor.
"Although this terrible new disease took Bernie from us, the impact of his service will live on," Scott stated. "My heart goes out to Suzan and the rest of his family during this difficult time."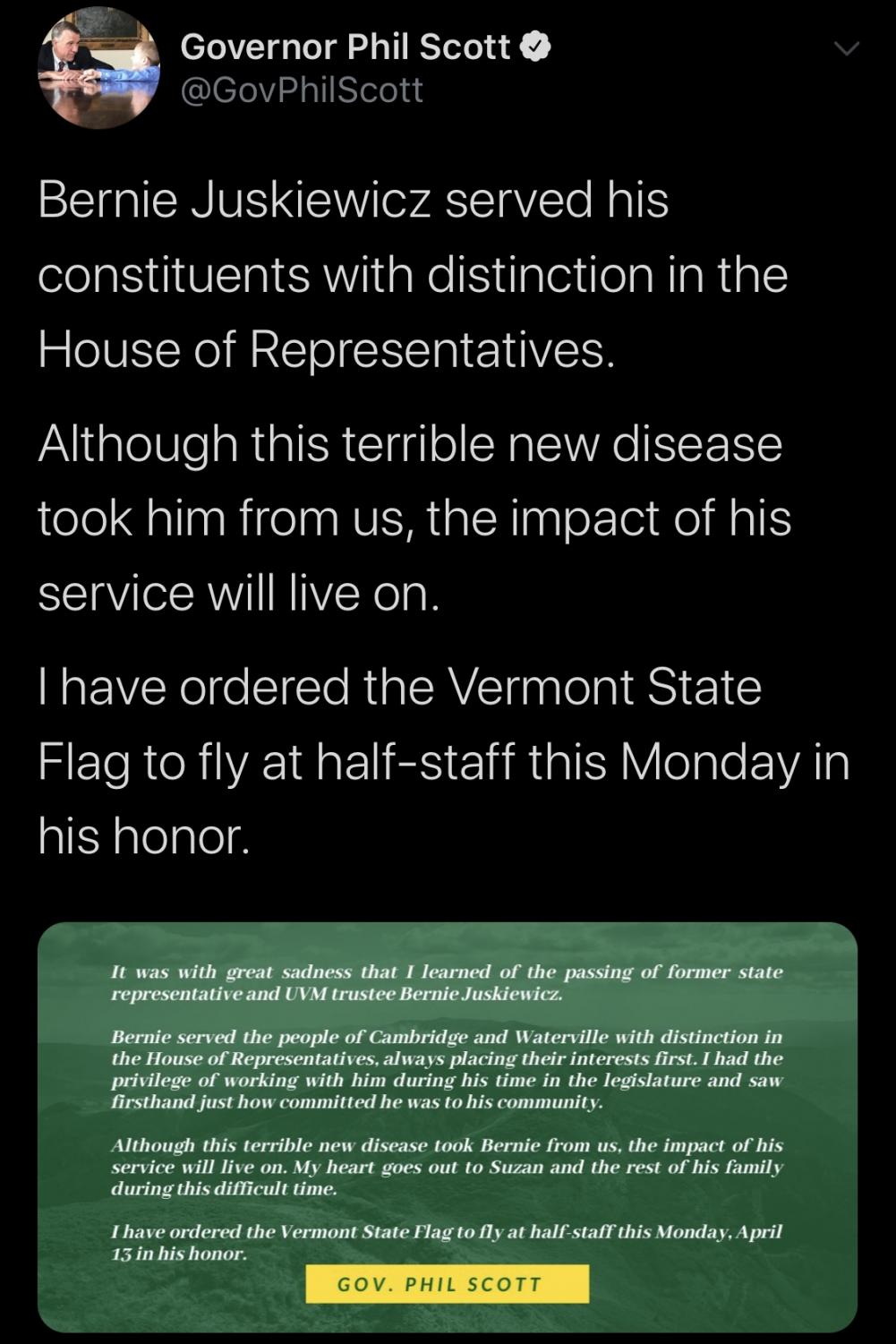 On UVM's website, President Garimella gave his sympathies to Juskiewicz's family as well.
"I first met Bernie when he served on the presidential search committee, where his interactions with me as a candidate were insightful and probing, but always gracious," Garimella stated. "I have known Bernie for a relatively short period of time, but I will miss him deeply and can only imagine how hard this loss will be for those of you who have had the gift of having known him longer."
In Vermont, a total of 23 people have died from COVID-19 as of April 9, according to the Vermont Department of Health.