UVM Medical Center Nurses spend summer working for new contract
Hang on for a minute...we're trying to find some more stories you might like.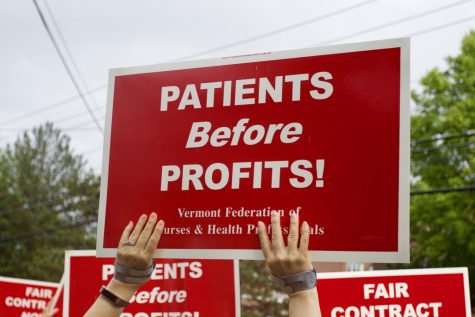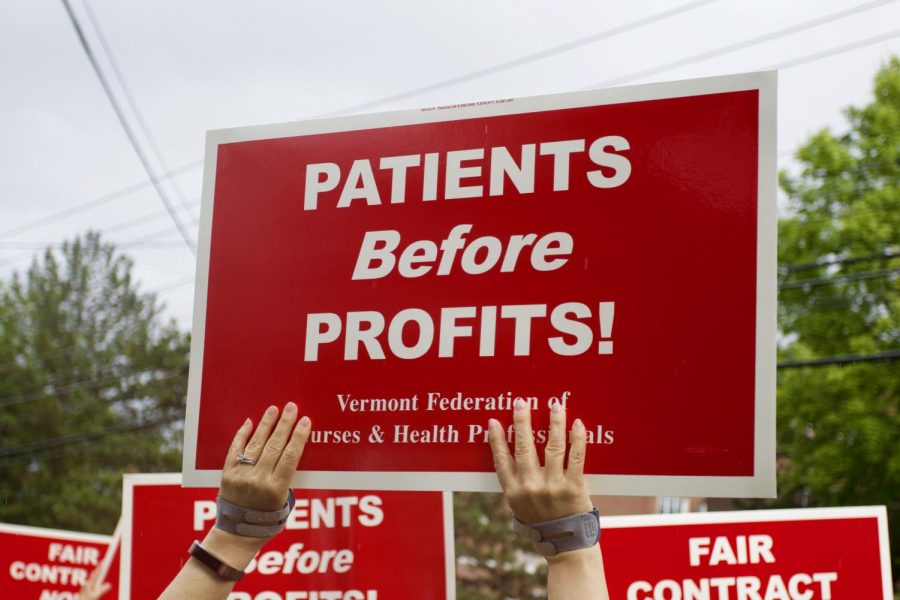 Sawyer Loftus
For the past four months, nurses at the University of Vermont Medical Center have been in a constant back-and-forth with hospital administrators over new contracts.
The nurses' union, the Vermont Federation of Nurses and Healthcare Professionals, represents around 1,800 nurses and other medical staff that work at UVMMC. The union has asked for a 28 percent salary increase over the next three years and an end to "chronic understaffing" inside UVMMC.
Nurses rallied with Vermont Sen. Bernie Sanders May 12.
Snell said the event was meant to be fun for nurses and to show the UVMMC administration that the nurses will not tolerate the issues they see from the inside, Union Vice President Deb Snell said.
The union has consistently pointed to chronic understaffing and low wages as initial issues that need to be fixed, she said.
At the rally, Sanders spoke to express his solidarity with the nurses.
"I am here today to tell you that I stand with you … and to make sure the nurses in this state and across this country receive the wages and benefits they are entitled to," he said.
At the time of the rally, the union had hoped to conclude negotiations by June 1, however as the nurses' deadline drew closer, it was clear that UVMMC was not going to follow through on the nurses demands.
At the June 1 community meeting held just outside UVMMC, union lead negotiator Julie MacMillan announced that no deal had been reached, despite numerous negotiation session.
The union also announced the submission of 20 unfair labor complaints against UVMMC to the National Labor Relations Board. The complaints to be heard by the NLRB include refusal to bargain, bad faith bargaining and coercive surveillance acts, according to initial filing documents.
After repeated failed negotiation sessions, the union held a vote to strike June 12. Nearly 73 percent of the union turned out for the vote, and 94 percent voted in favor of a strike, MacMillan said at a June 13 press conference.
At the time UVMMC, saw the threat of a strike as very serious, said UVMMC spokesperson Michael Carrese.
The medical center was confident that if all parties stayed at the table and used a mediator progress would be made, he said.
MacMillan pointed to nurses within the UVM Health Network just across the lake in Plattsburgh, New York as a reference point for higher wages. The nurses at Champlain Valley Physicians Hospital make at least $2 more an hour, MacMillan said.
Carrese described the UVM Health Network as being a loose affiliation.
"We are not one organization, so each one of those hospitals, including the one in Plattsburgh, is its own independent entity with its own board of directors and leadership and they make their own decisions," he said. "There is no common contract and salary across the network."
A strike could not and would not come until after the July 9 expiration date on the nurses' contracts.
Initially, the last scheduled day for negotiations was June 28, and the nurses marked what was thought to be their last negotiation session with a "Honk and Wave" rally outside the medical center on Colchester Ave.
Nearly 200 people lined the sidewalk across from the medical center.Although no contract was reached, both sides agreed to continue negotiations, according to a June 28 press release.
Just two days later, June 30, a member of the nurses' bargaining committee, Stephanie Lusk, posted on Facebook that the union would be issuing a strike notice to UVMMC, according to the post.
The nurses officially delivered a 10-day notice of a strike to UVMMC administrations July 2, according to a July 11 press release.
As the end date of July 9 passed, the nurses and their supporters staged a two day strike, bringing hundred temporary nurses. Negotiations did not resume until July 24, according to a July 25 press release.
In August the nurses called on the Green Mountain Care Board to delay approving the UVMMC budget until a new contract could be ratified between nurses and the medical center, according to an Aug. 15 press release.
The nurses and their supporters staged a picket and rally outside Burlington City Hall where budget hearings were held to raise awareness of the pay inequities inside UVMMC, Snell said.
The nurses have worked for nearly two months without a contract and negotiations are ongoing. UVMMC administrators put forth an offer Aug. 18 to the nurses that would raise wages by 15 percent, but that is not enough snell said.
"It's not enough to get nurses here and keep nurses here," Snell said. "We had an all member meeting on sunday and our members spoke loudly and clearly that they want to continue to fight."
About the Writer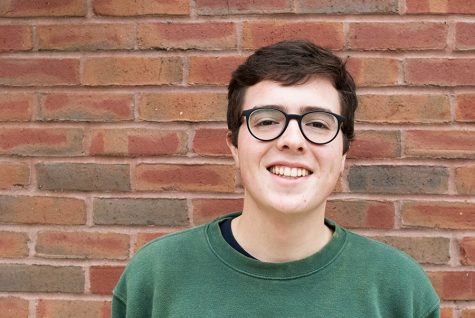 Sawyer Loftus, Assistant Breaking News Editor
Sawyer Loftus is the Assistant Breaking News Editor. He is a sophomore and is double majoring in History and Political Science. He is from Colchester,...